Ducati has opened its largest showroom in Indonesia and announced plans to expand production at its Thai factory for the Asian market.
The Asian market expansion comes just days after the Italian company quashed rumours of building small-capacity motorcycles in India.
The previous biggest Ducati showroom was opened in New Delhi last year, but now it has been eclipsed by a 3000 square metre Ducati Flagship Store in Jakarta.
Ducati CEO Claudio Domenicali visited the store for its official opening. It was the first time he had visited the country since it began importing there 15 years ago.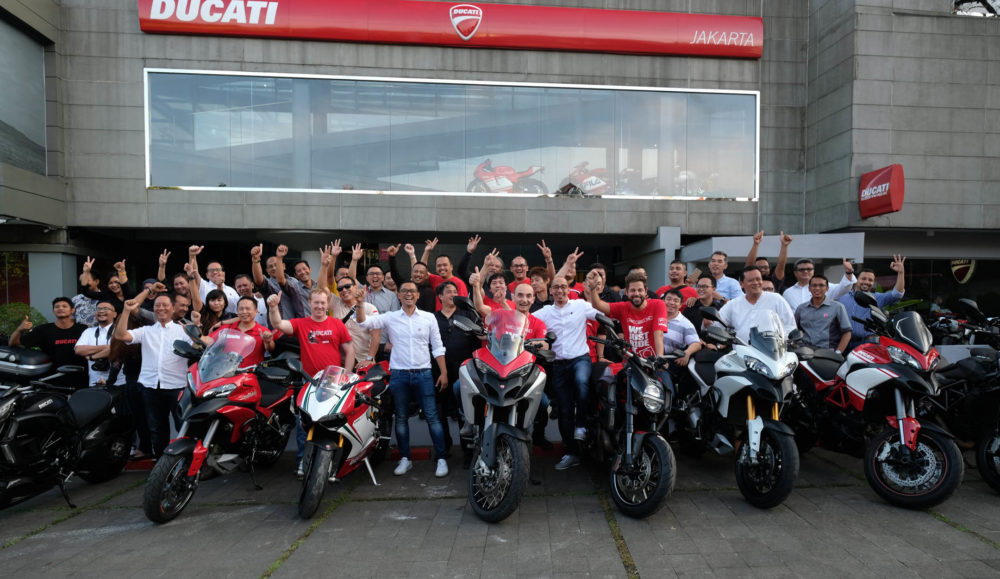 Meanwhile, Ducati has announced it will increase production in its Thai factory by 15% this year.
The Ducati factory 150km south of Bangkok in the industrial district of Rayong began producing Ducati Monsters in 2011 for the Asian market. Now it builds almost the entire Ducati range, but for the Asian market only.
Although the Scrambler is also assembled there for several markets outside Asia including Australia.
Claudio last week visited Thailand where the government's Board of Investment (BOI) awarded him an Honorary Investor Advisor position on the board.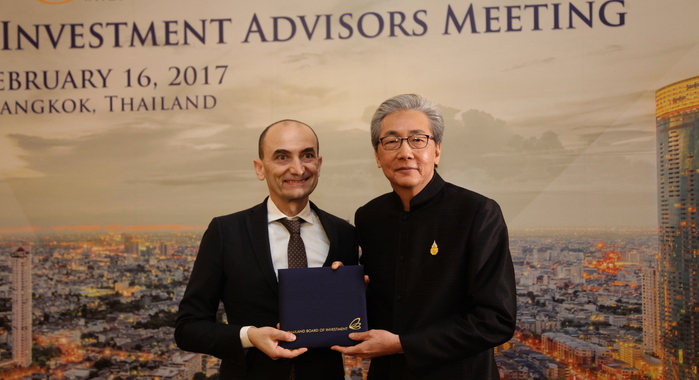 The appointment came during a meeting in Bangkok with Thai Prime Minister General Prayut Chan-o-Cha.
"Ducati's vision to build a factory here in Thailand has been strategic to our plans for global growth and the BOI's support has been invaluable," Claudio said.
"I am very proud to receive the position of Honorary Investment Advisor here at the Thai BOI and equally proud of the quality and efficiency achieved in our Ducati Motor Thailand facility.
"As part of the Volkswagen-Audi Group, Ducati is committed to delivering the same excellent ownership experience in Asia as we do throughout the world."
While it currently only builds the bikes for the Asian market, there is little to stop them exporting the bikes to other countries or, at least, major components such as engines, to their Borgo Panigale factory.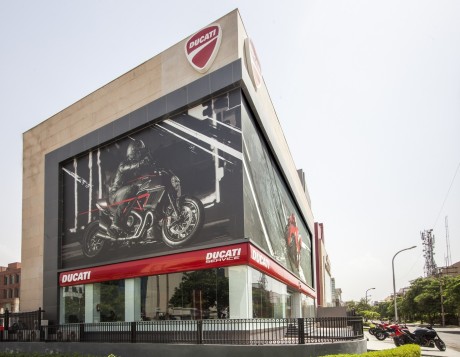 Several other European manufacturers as well as Harley-Davidson are now building, or at least assembling, bikes in Asia for the world market. The latest believed to be scouting for Indian locations to start assembly is Indian Motorcycle.
Some riders may be concerned with the quality control of bikes made in South-East Asia or the subcontinent, but it has not affected brands such as Harley and Triumph. Instead, it has made them more competitive on price.
However, Ducati fans reacted angrily to recent rumours that their bikes could be made anywhere but Italy.
So Ducati quickly quashed the rumours of an Indian partnership similar to that of BMW and Indian company TVS which builds the BMW G 310 R and GS models.
For the moment, it appears the Thai plant expansion is more likely to keep pace with the phenomenal growth in sales in countries such as India which registered an 18% rise in sales in 2016.
Asia (excluding Japan and Australia) account for about 11% of Ducati's global sales.