We've finally got the specs for Ducati's electric V21L prototype – and yes, the list comes with a confirmation that our community will soon see a road-ready variant for the streets. 
It's a proud moment for Claudio Domenicali, Ducati's CEO and a recent tester of the electric V21L racebike at the Mugello MotoGP Circuit in Tuscany.
The end result? 
He was more than a little impressed – and with good reason.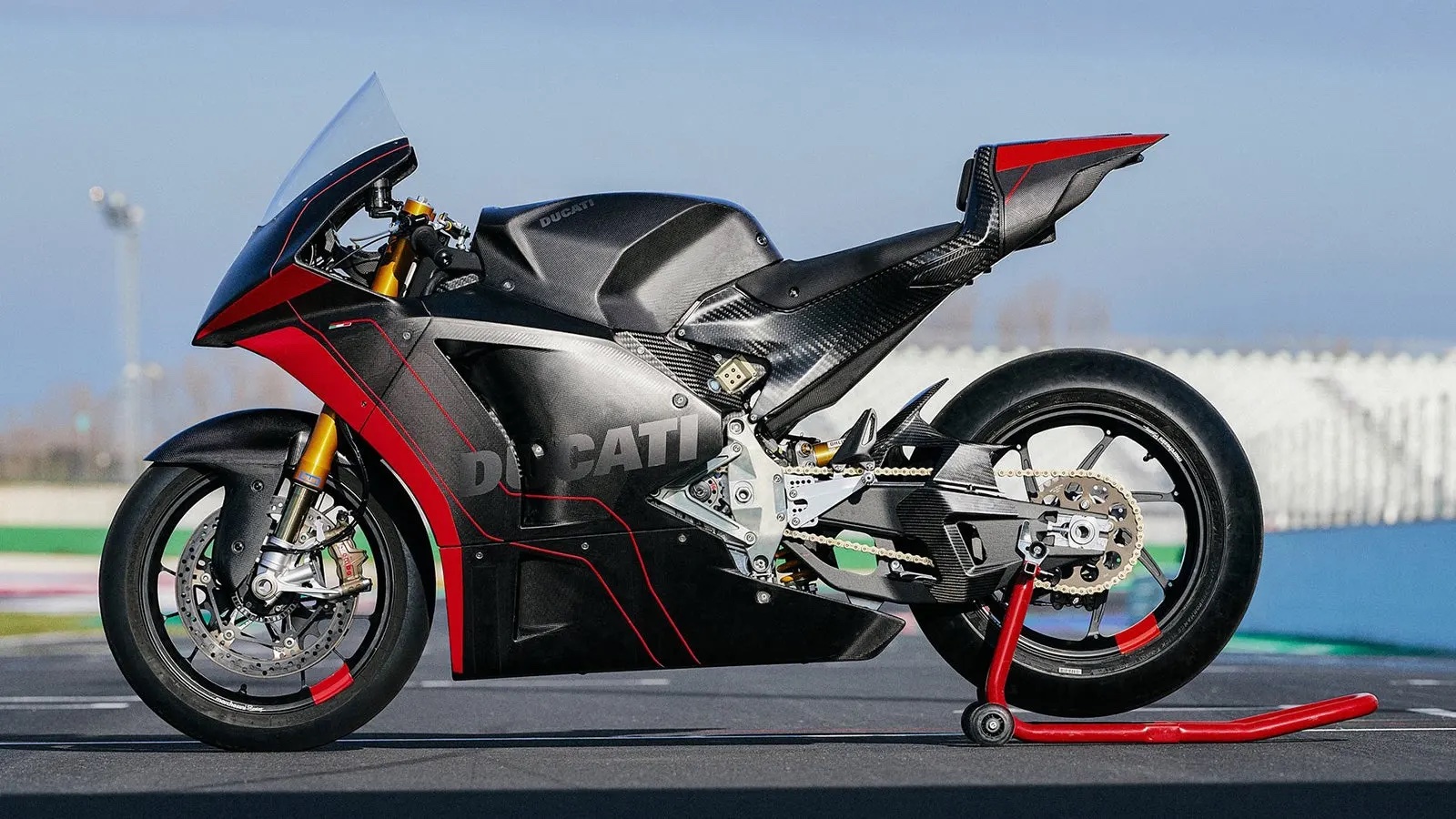 According to Electrek, a new spec sheet shows Ducati's zero-emission circuit contender sports 110kW/147hp of power, with potential for up to 140Nm/103lb-ft of yank, blasting the machine to top speeds of a purported 275km-h/171mph. 
Not bad, considering the weight; with today's born-to-run Energica Ego (MotoE's current supplier) weighing in at a generous 282kg/621lb, the V21L clocks in leaner and meaner at a very nice 225kgs/496lbs.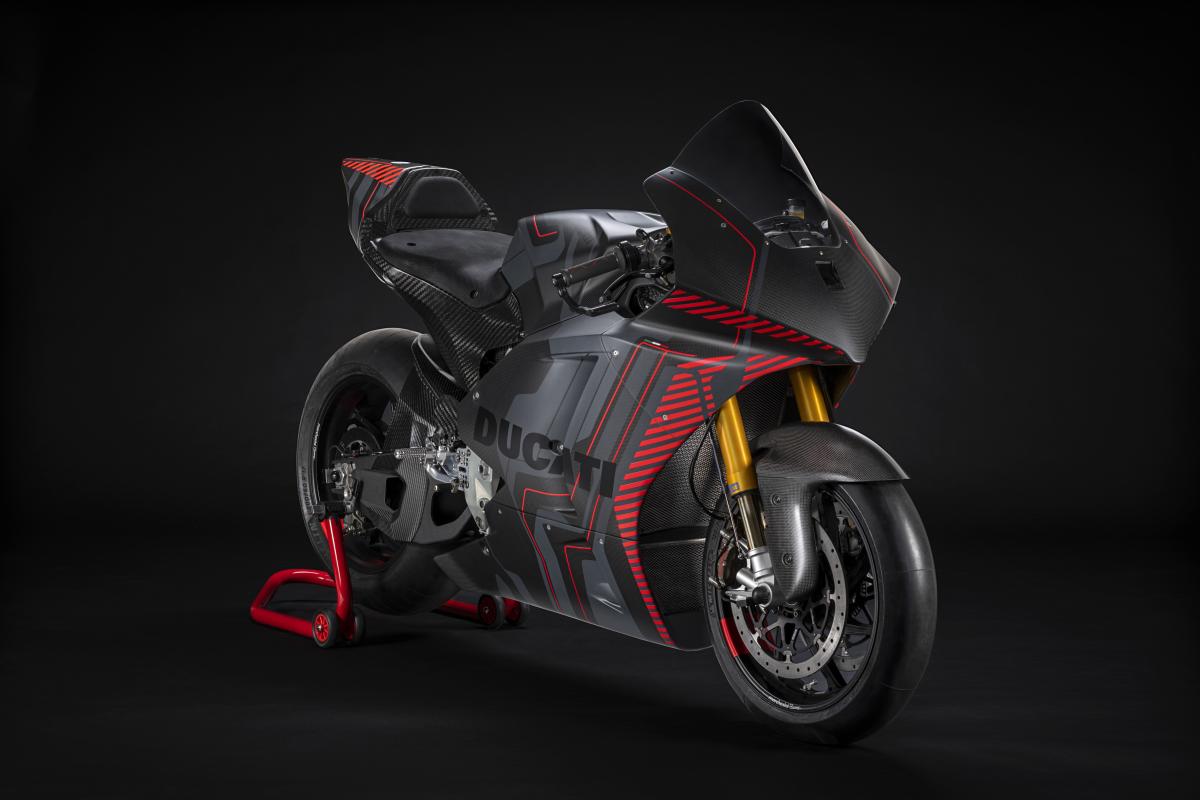 We also hear that the V21L can be charged to 80% in 45 minutes, with "enough range to complete the required seven laps of key GP tracks." (via The Paradise).
So how does Ducati keep the V21L from sizzling into shutdown with that amount of lecky under her tail?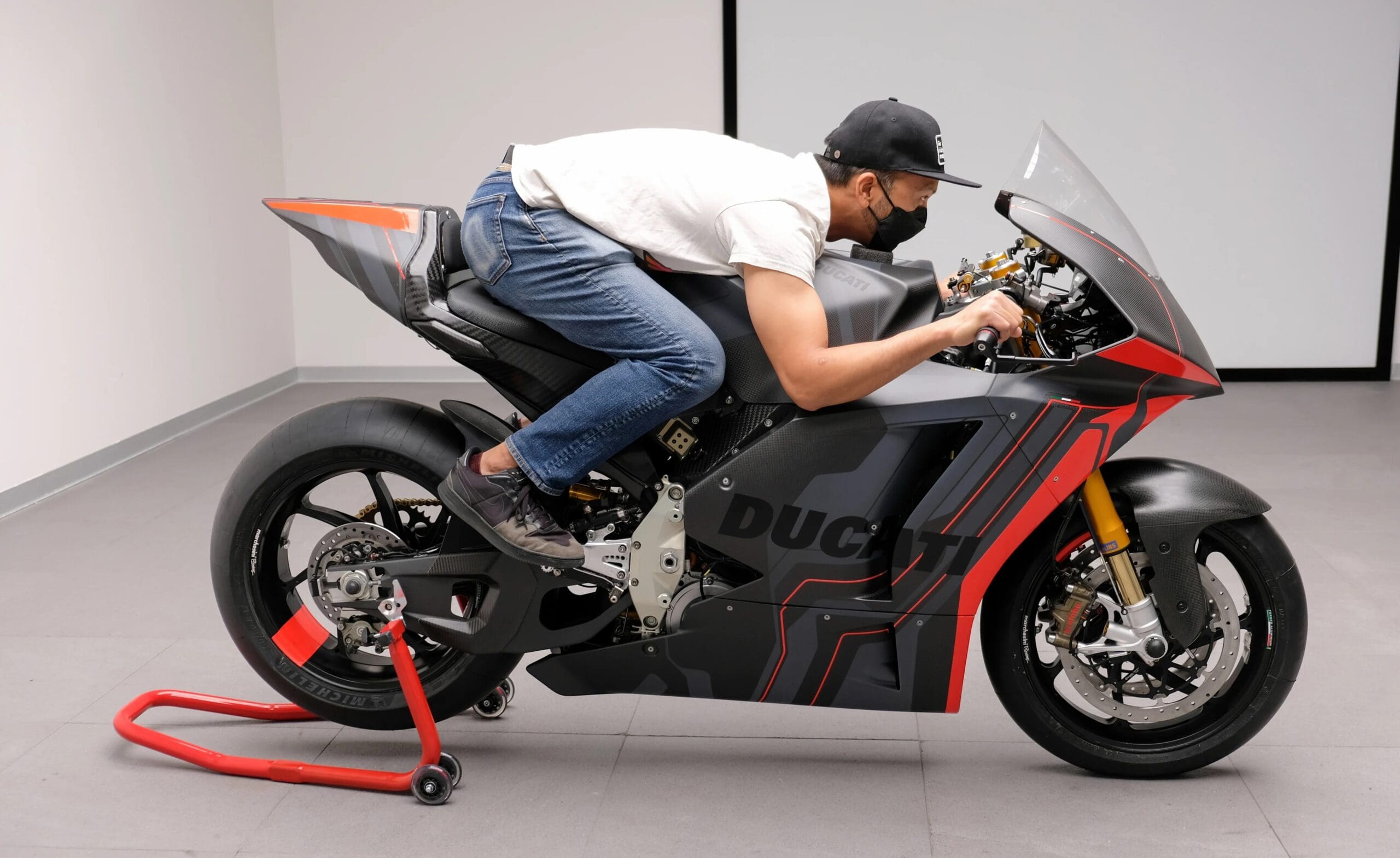 Apparently, 'the battery and motor/inverter share a double circuit liquid-cooling system.' This was a major hurdle for the Italian bike brand, and their success means that the V21L can yoink into the sunset at optimal high-performance levels, for longer periods, 'without being forced to throttle back due to heat build-up.'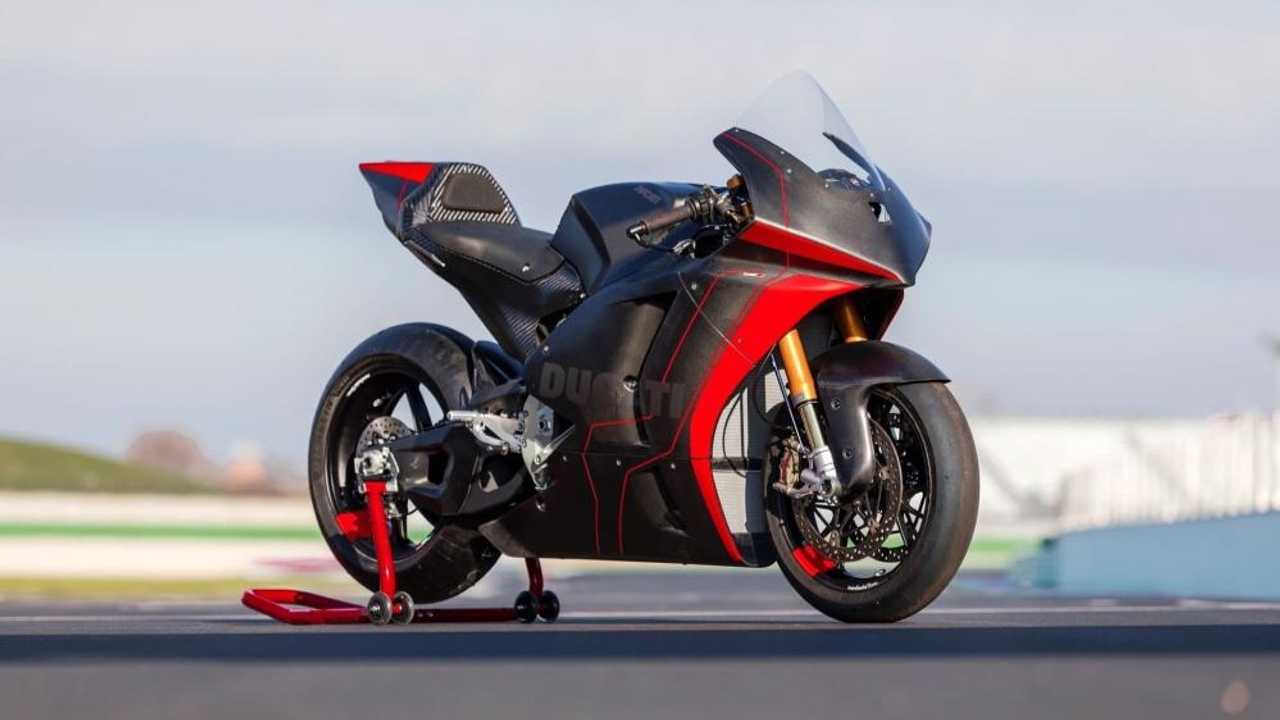 With Ducati having also confirmed production of at least 18 V21Ls for the 2023 FIM MotoE (and another article off Electrek showing that "the technology learned through [MotoE] will be utilized for future street motorcycles"), we're expecting the brand to be more than a little busy next year.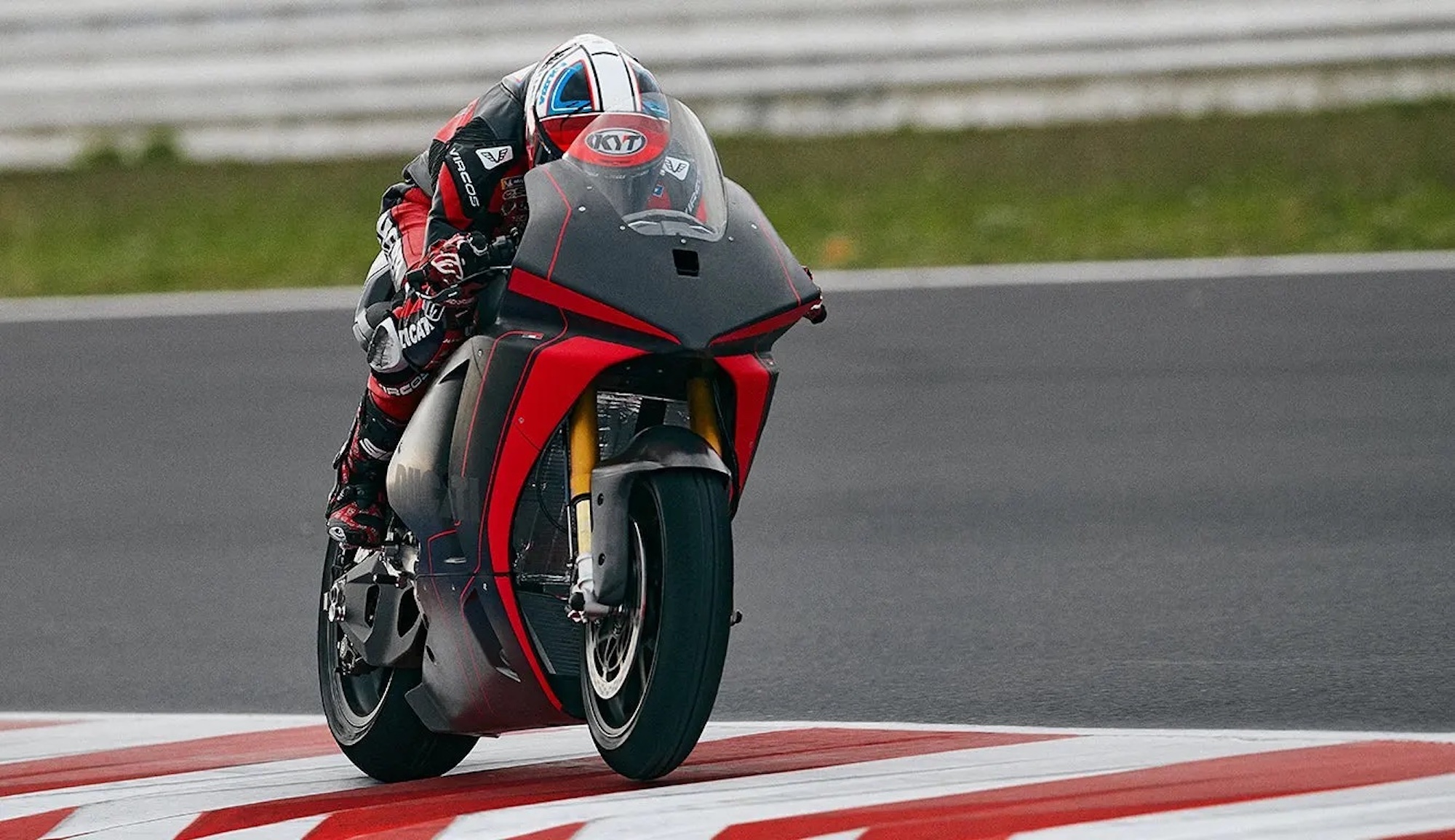 Drop a comment below letting us know what you think; with the V21L showing off a nice power-to-weight ratio, how do you feel it will fare next racing season? 
Be sure to subscribe to our newsletter where the best of the latest is curated twice a week, and as ever – stay safe on the twisties.