Connecting Bikes With Everything
As a part of the company's Ducati Safety Road Map 2025 initiative, the company showed off its new motorcycle to other vehicle communications at this year's Consumer Electronics Show. The point of the new technology is to make the road safer by allowing vehicles to communicate with each other.
Ducati used a Multistrada 1260 to conduct the test. Ducati never performed the demonstration of the tech in the U.S. until now. The motorcycle company did a similar demonstration in Germany in 2018. It was also successful.
Ducati calls the technology C-V2X (vehicle-to-everything). It is a system primarily connecting motorcycles and cars wirelessly, but it will eventually connect to other things, too. Ducati will include bicycles and infrastructure in the technology to make the road as safe as possible.
Audi and Ford Helped
The technology is actually the result of a joint venture with Ducati, Audi, and Ford. The announcement was made jointly by all three companies.
The Multistrada 1260 interacted with Ford and Audi cars in a variety of scenarios from vehicle-to-vehicle to vehicle-to-pedestrian, to vehicle-to-infrastructure.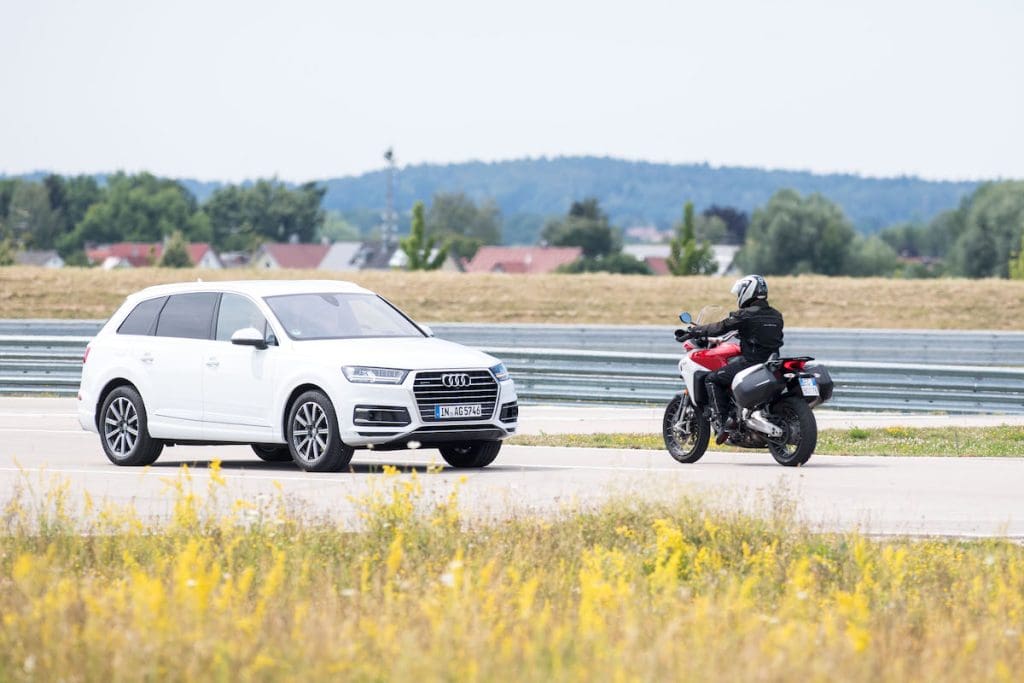 For example, the teams demonstrated how the technology could help at intersections that don't have a signal. The tech could help facilitate the right of way. Another way the technology could help is in the event of an accident or construction. Drivers and riders would receive notifications well in advance.
This type of technology could seriously help keep riders safe. One way that stands out to me is the dreaded car turning left in front of a motorcyclist. If the motorcycle is able to communicate with the car, it could alert the driver of the car that a motorcycle is coming. That innovation alone could save a lot of lives each year.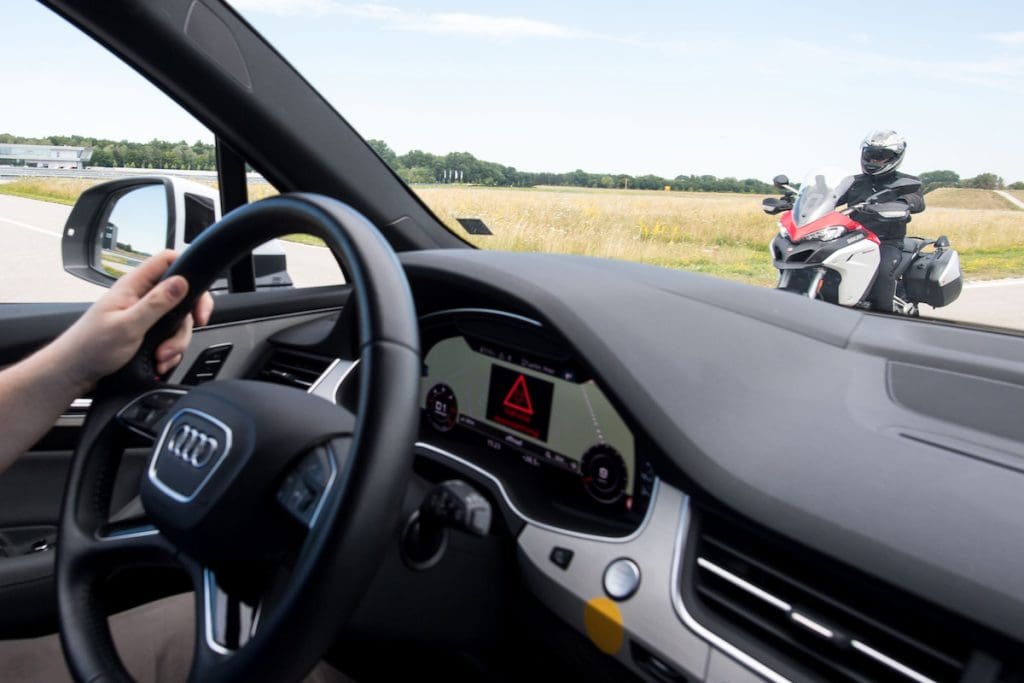 This type of technology shows how future tech will impact the motorcycle industry. While I'm usually a little skeptical of this kind of stuff, I have to applaud Ducati, Audi, and Ford here. This tech could dramatically reduce the number of accidents due to car drivers simply not seeing the motorcyclist.