Australian motorcycle protection clothing company Draggin has been listed by DuPont Kevlar in its 50th Anniversary to be one of the 50 best products to use Kevlar. 
It is the only Australian company recognised by in the DuPont Kevlar 50th anniversary list which also includes products such as Goodyear Wangler tyres, Beauer socks, Walls Workwear, and Adidas Freak x  football shoes.
Draggin has been making bike clothing since 1997 and is the only brand of its type in the world to have passed both CE Level 1 and CE Level 2 certifications for abrasion, burst and tear resistance.
It is also the only motorcycle jeans company in the world to pass all the stringent DuPont safety tests and was the first licensee to be approved to use the DuPont Kevlar Preferred Licensee logo.
Sales manager Wil Cope says it means customers can be assured Draggin products contain Kevlar.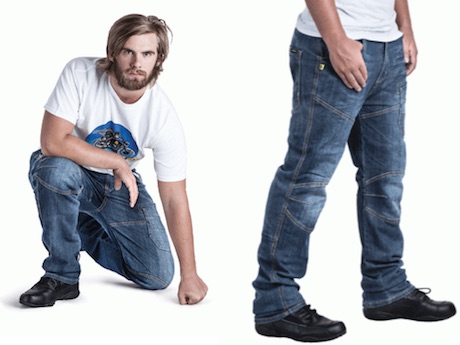 To prove their product contains real certified DuPont Kevlar, you can scan the Izon Security label on their Draggin Classics with an I-nigma App on your smartphone which will direct you to a link which certifies the product for the registered trademarks of Dupont and Kevlar.
DuPont invented the strong and lightweight synthetic fibre in 1965 and now many motorcycle products claim to contain Kevlar.
DuPont Protection Technologies is kicking off a year-long celebration of the 50th anniversary of DuPont Kevlar with the sponsorship of the ESPN's X Games Aspen from January 22-25.