Despite the 10th annual Distinguished Gentleman's Ride being restricted in many places to a solo or virtual event, the May 23 ride still managed to raise $US4.1m for men's health.
So in the past decade, the event that was started Sydney by dapper rider Mark Hawwa has now raised $US31.5m for leading global men's health organisation Movember.
Some expected the event could have faltered because of the pandemic, but it seems riders are still keen to support a good cause and dress dapper to do it!
Last year the virtual event raised only $US2.74m and attracted about 56,000 motorcyclists from 171 countries.
That was markedly down on 2019 when 116,000 riders in 678 cities and 104 countries put on their tweed and raised a record $US5.4m.
Despite many cities being in lockdown again this year and forcing riders to go solo and simply display their photos on social media, the event seems to have bounced back with 65,000 riders in 913 cities in 116 countries.
One of the key factors could have been the shift from September to a May event which better suits riders in the Northern Hemisphere.
In 2021, the funds raised have been donated directly to Movember for prostate cancer and men's mental health research and programs. 
Movember and DGR have also allocated $A1.15m to pilot and deliver programs specifically directed at improving social connectedness, life satisfaction, and mental wellbeing of motorcycle riders.
Mark says that after 10 years he is still "in awe and wonder of the dedication of our incredible gentlefolk around the world". 
"To make it through 10 years, raising over $31.5M USD toward men's health and connecting literally hundreds of thousands of like-minded motorcyclists together – it's unfathomable," he says.
This year's event included four new motorcycles from eight-year partner Triumph Motorcycles. 
The top fundraiser for 2021 was Joseph Mancinelli, of Hamilton, Ontario, Canada, who raised $US75,247.
Aussies Phill Critcher ($US29,694) and Ermond Morelli ($US29,292) both of Wollongong were runners-up who also won Triumph motorcycles.
2021 Gentlefolk Winners
Steve Simqu, Pittsburgh PA, USA – Winner of the 1-of-1 DGR x Triumph Thruxton RS
Greg Hannon, Wagga Wagga, Australia – Winner of the Build Your Own Belstaff
Mia Cheong, San Jose CA, USA – Winner of the 2021 DGR x Hedon Hedonist
Prizes also includes 50 Hedon commemorative helmets, Belstaff jackets and ELF lubricants.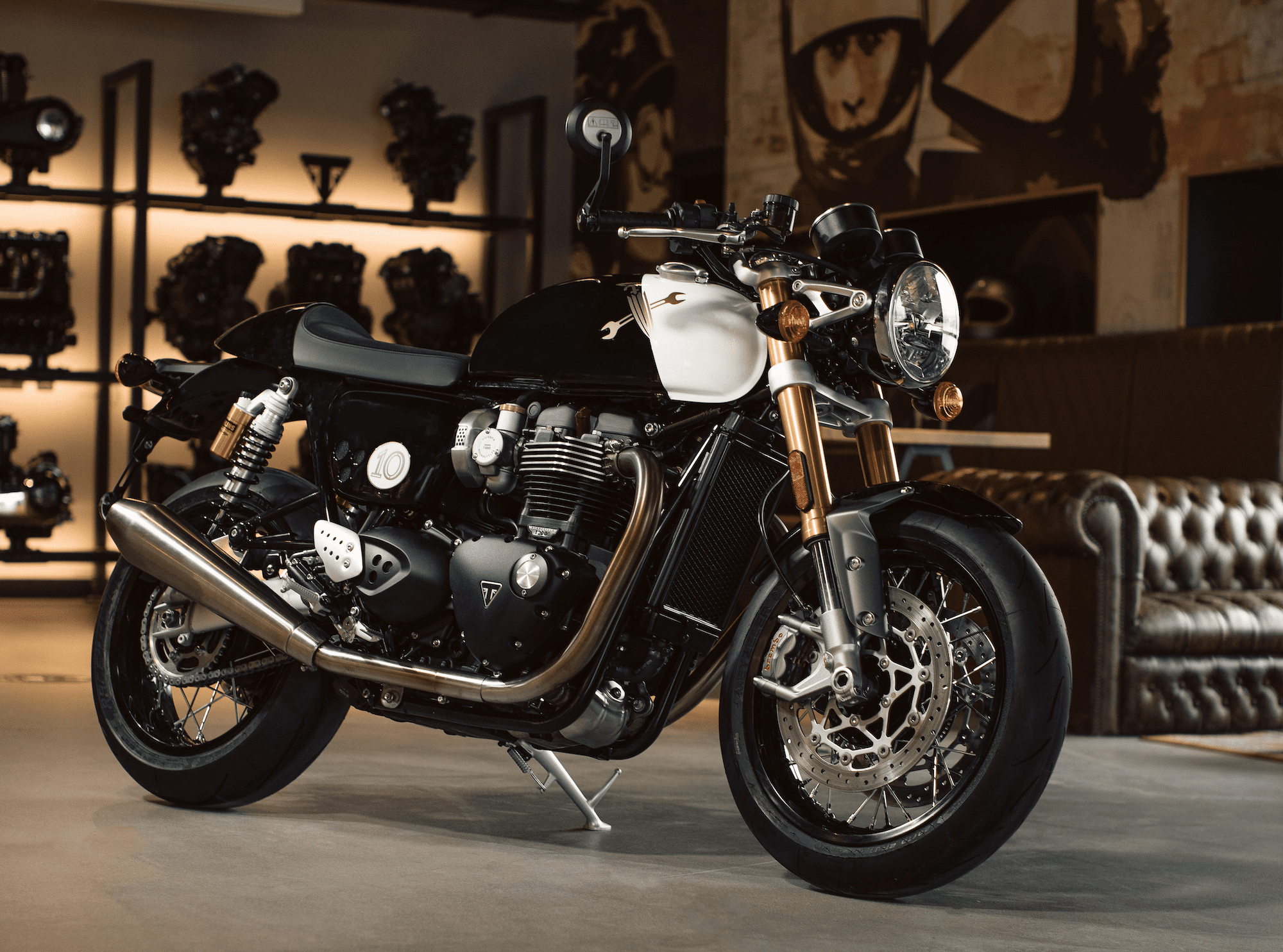 To register your interest in DGR 2022 and view the research programs it helps fund, head to www.gentlemansride.com.