If you're a fan of the Rolling Stones, you may be interested in forking out a massive $750 for these special-edition, open-faced Davida helmets with the iconic tongue logo.
The only British helmet manufacturer has been invited to design and produce a range of Davida helmets for the new Rolling Stones Exhibitionism at the Saatchi Gallery in London.
They are among a group of artisans producing work to commemorate the band's 50-year music career.
Like many rock stars in their era, the Stones were often photographed on motorcycles to represent the rebellious counter-culture and they infamously hired the Hells Angels as security guards for their ill-fated Altamont Free Concert in 1969.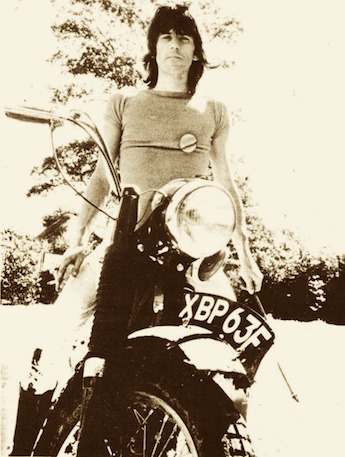 So it seems appropriate that some form of motorcycle culture is included in the commemorative exhibition.
Davida hand-painted the helmets in their Merseyside factory. They feature a leather-lined interior and are approved to the European standard ECER22-05 for the road and ACU Gold Label for the race-track.
So that means they are legal now in Australia (and in South Australia from May).
The Davida Rolling Stones Jet helmet is available at the Saatchi Gallery in London from April to September, 2016, for £400 (A$750), through dealers (except North America) and online.