The 2017 Dakar Rally has been swamped by flood waters and complaints about vague road books and errors by officials.
Stage five was halved because of torrential rain and the sixth stage was called off, leaving some competitors stranded and the second week of the rally in doubt.
Defending champion Aussie Toby Price is out after a crash in stage four left him with a broken leg. He later apologised to Aussie fans for letting them down.
He's since been swamped on his Facebook page with well wishers saying he didn't need to apologise, just heal and return to have another go.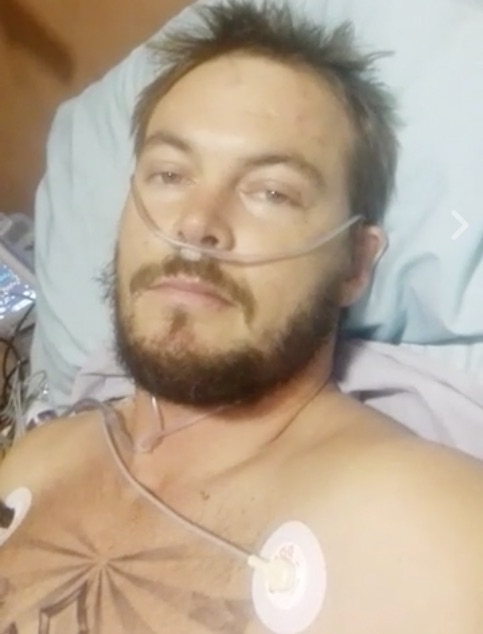 Aussies fight on
There are two Aussies remaining after Queensland Rod Faggotter retired also in stage four with mechanical issues in his Yamaha. He was in 13th place at the time and recording top 10 times.
"Better luck next time," he says.
KTM rider Todd Smith of Condobolin is still in the top 20 at 13th overall position and Dakar debutante Matt Hart (Husqvarna) is in a credible 62nd place.
Todd is 1h 41 m59s behind the leaders, but has been consistent. He may yet be called on to help out the lead factory riders.
Matt, who is raising money and awareness for wounded soldier charity Soldier On, is more than five hours behind the leaders, but just to be still competing in such conditions is a real achievement.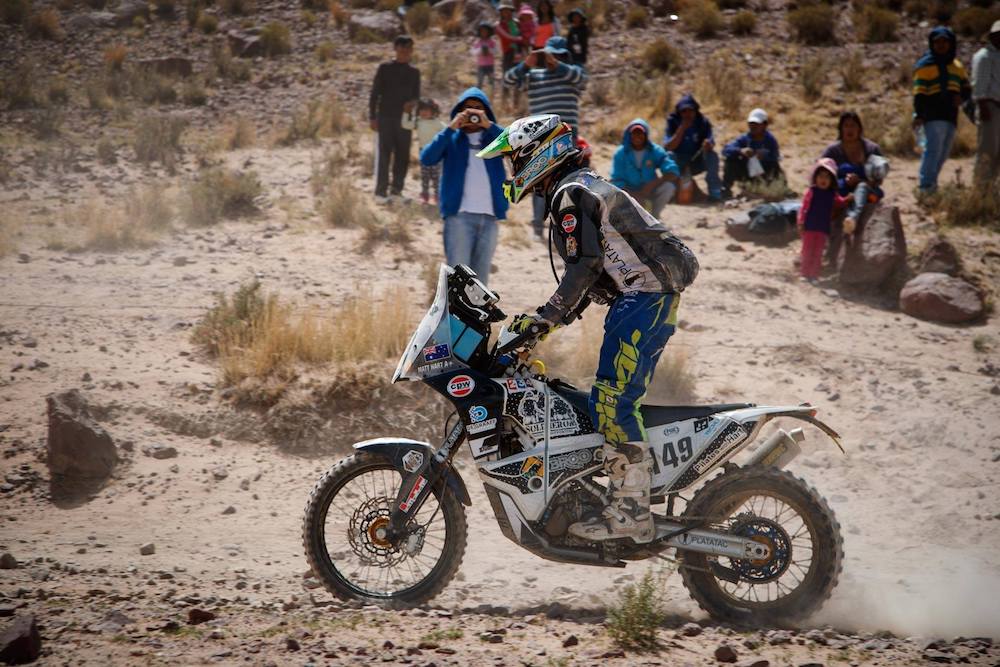 The outright lead is now held by Brit San Sunderland for KTM, ahead of Pablo Quintanilla (Husqvarna) of Chile and Adrien Van Beveren (Yamaha).
KTM's chances of winning a 16th consecutive rally title are firm with three fellow KTM riders in the top 10 to help Sam to the finish.
Swamped by controversy
However, the rally has also been swamped by controversy with road books that have vague, missing and even incorrect information.
Riders have swamped officials with complaints such as a T intersection not having an indicated left or right turn but a "go with what you think" instruction.
They have also complained of missing crossings, officials being slow to stamp books and improper markings such as bunting tape.
The 39th running of the Dakar Rally involved sweltering conditions up to 40 degrees in the first week in Paraguay.
Now in Bolivia, rain has swamped the course and could cause more cancellations.
OVERALL STANDINGS
1. Sam Sunderland (KTM) 15h22m05s
2. Pablo Quintanilla (Husqvarna) +12m00s
3. Adrien Van Beveren (Yamaha) +16m07s
4. Gerard Farres (KTM) +20m57s
5. Matthias Walkner (KTM) +29m01s
6. Xavier De Soultrait (Yamaha) +36m06s
7. Sven Svitko (KTM) +48m43s
8. Pele Renet (Husqvarna) +54m45s
9. Diego Martin Duplessis (KTM) +1h10m20s
10. Paulo Goncalves (Honda) +1h12m39s
17. Todd Smith (KTM) +1h41m59s
62. Matt Hart (Husqvarna) +5h11m16s