The Motorbike Writer 1980 Honda CX500 project bike is up for sale to make way for the next project bike, so make us an offer!
(Update: The bike has now been sold. Check out our new project!)
We won't lie. It sometimes jumps out of second or sticks in second.
However, that's about the full extent of its mechanical problems.
It starts every time, it doesn't leak and it attracts attention wherever it goes.
That's mainly due to the ominous blue "nitrous bottle" nestled in the centre of the bike.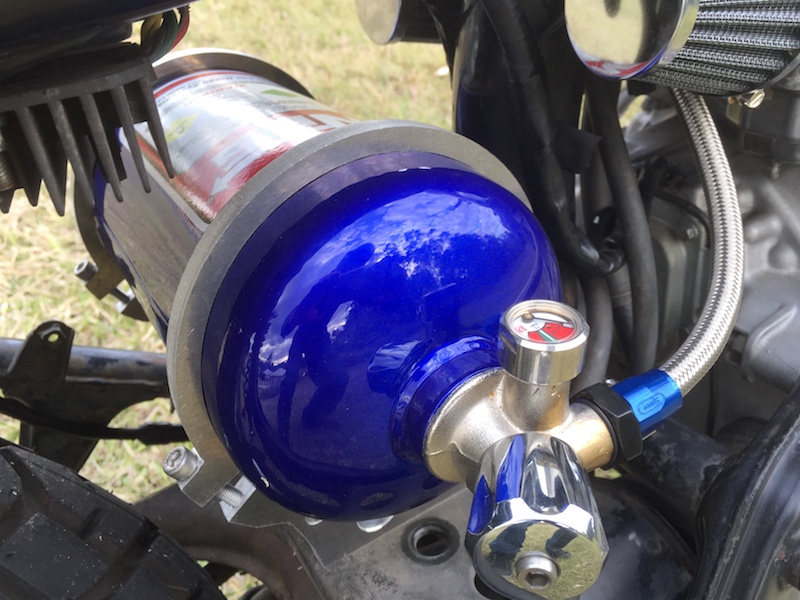 However, it's not nitrous at all. It's actually an old fire extinguisher painted blue with a nitrous sticker on it. The bottle hides the small lithium battery.
Still, it not only attracts a lot of rider interest and mirth, but also one motorcycle cop who pulled me over.
"You can't have nitrous," he said.
I showed him the braided line went nowhere and that there were wires going into the battery inside.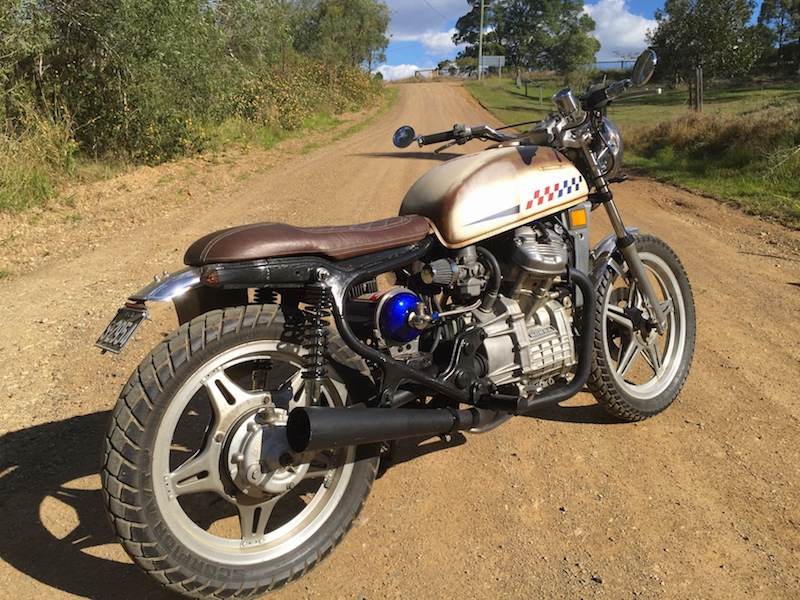 He laughed and went on his way.
The nitrous battery holder is not the only modification as you can see.
This is no longer a "plastic maggot". We've dropped about 30kg in weight by getting rid of the massive nose, big butt, huge seat, dual exhausts and ancient electronics.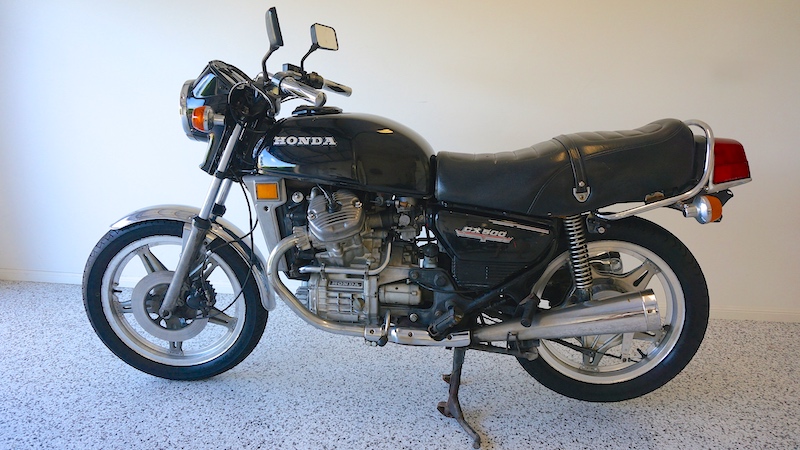 With special help from Rocker Classic Motorcycles, we've fitted new bars, slightly knobby Pirelli tyres, genuine leather seat, air filters, bar-end mirrors, canvas ammunition bag, rear shocks from a Triumph Bonneville and single-pod instruments.
We have no idea how far it's actually gone! There was originally 87,787km on the odo and it's probably done another 4000km.
It's not exactly a hot street machine, but it is a sweet thing to ride on both road and gravel.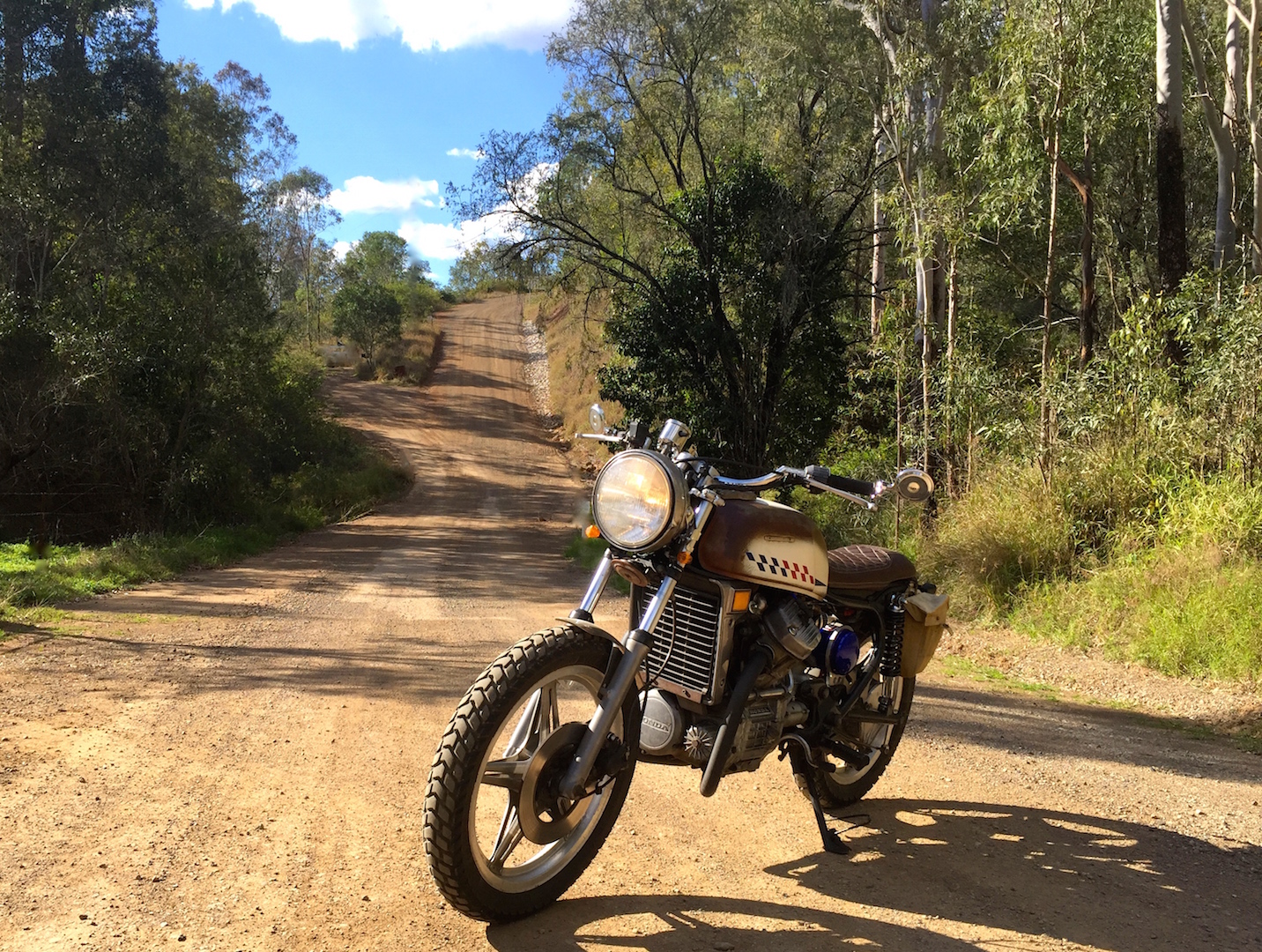 The special paint job features a rust look with "Motorbike Writer" on the tank.
We can easily have the word "Writer" removed for the next owner, if that's what they really want. However, we would appreciate the continued advertising!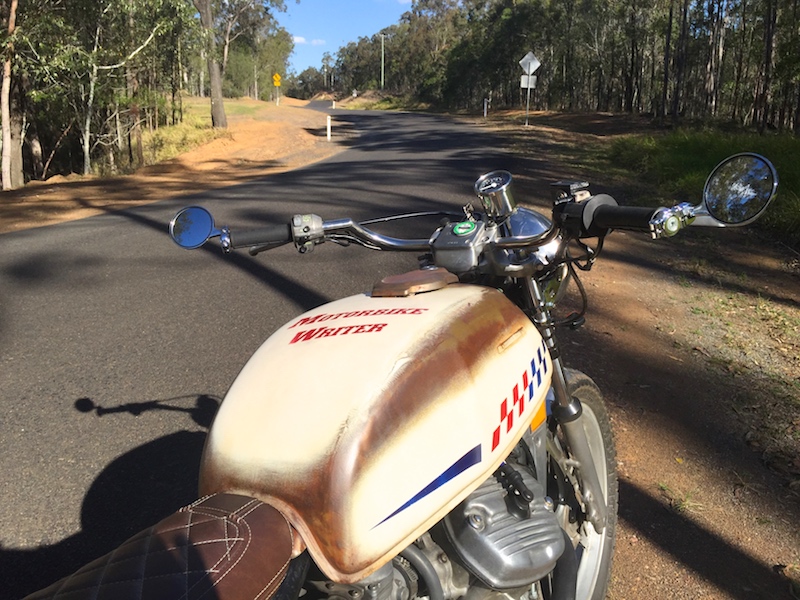 There are a couple of tantalising selling virtues, too. It's not only a learner-approved bike (seriously, it wouldn't pull the skin off a rice pudding), it is also eligible for cheap classic registration ($200 in Queensland).
So reluctantly, the old girl now has to go to make way in the garage for the next project.
We are now accepting bids, abuse, jokes and other offers and insults.