Someone get Ducati on the phone, because I think we found the perfect aesthetic for their V21L prototype. 
Meet the 'Ducati Ghost' – a hybrid hyperbike concept and the work of Danish transportation designer Daniel Kemnitz. 
While the world looks on as Ducati signs on to MotoE and begins the test phase for their electric prototype, Kemnitz has a different idea of how Ducati's new-gen machine should play out.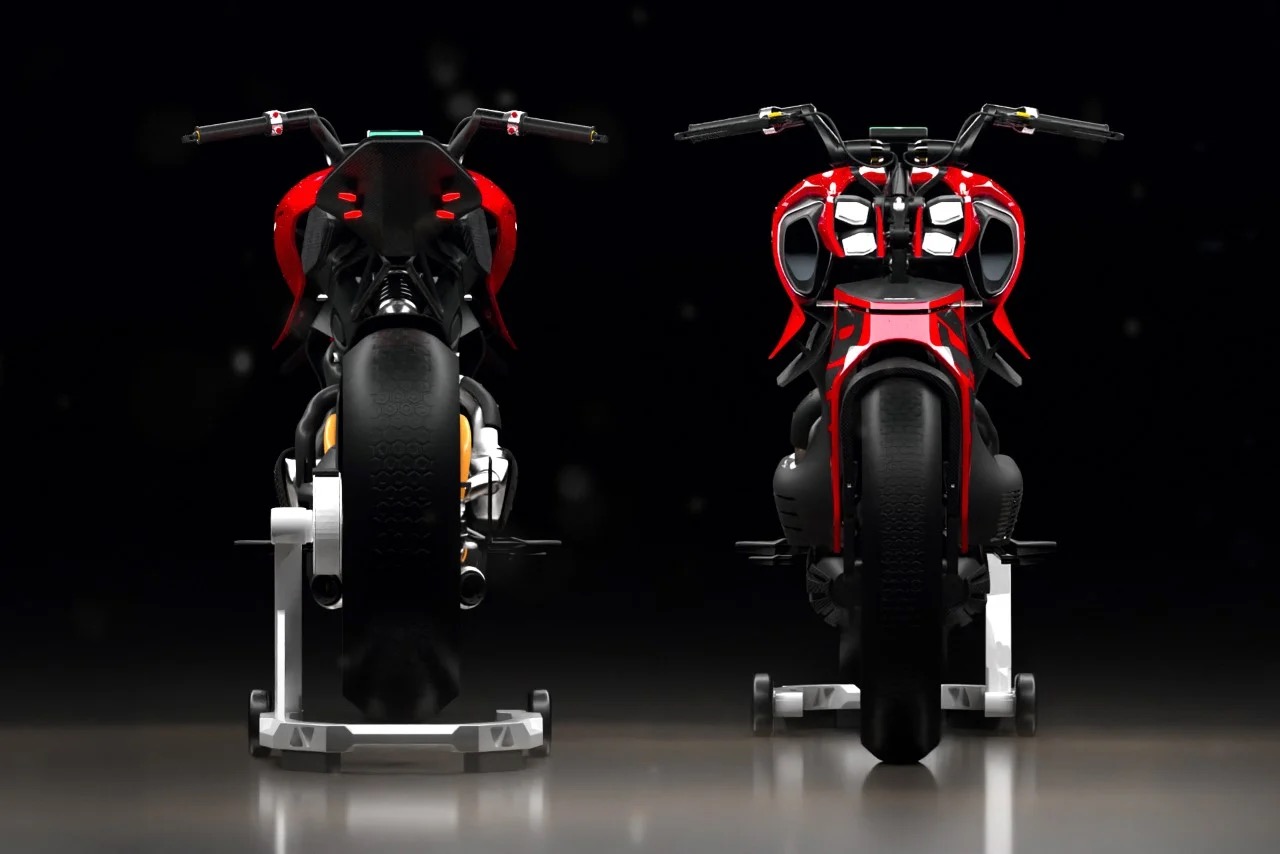 "We exist in a motorcycling world that stands on the edge between combustion and electric", says Kemnitz in a report from Yanko Design. 
"This is cause for a lot of controversy among riders, where some are open-minded to the electrified future, while others are less willing to part ways with their beloved passion as they've grown to know it."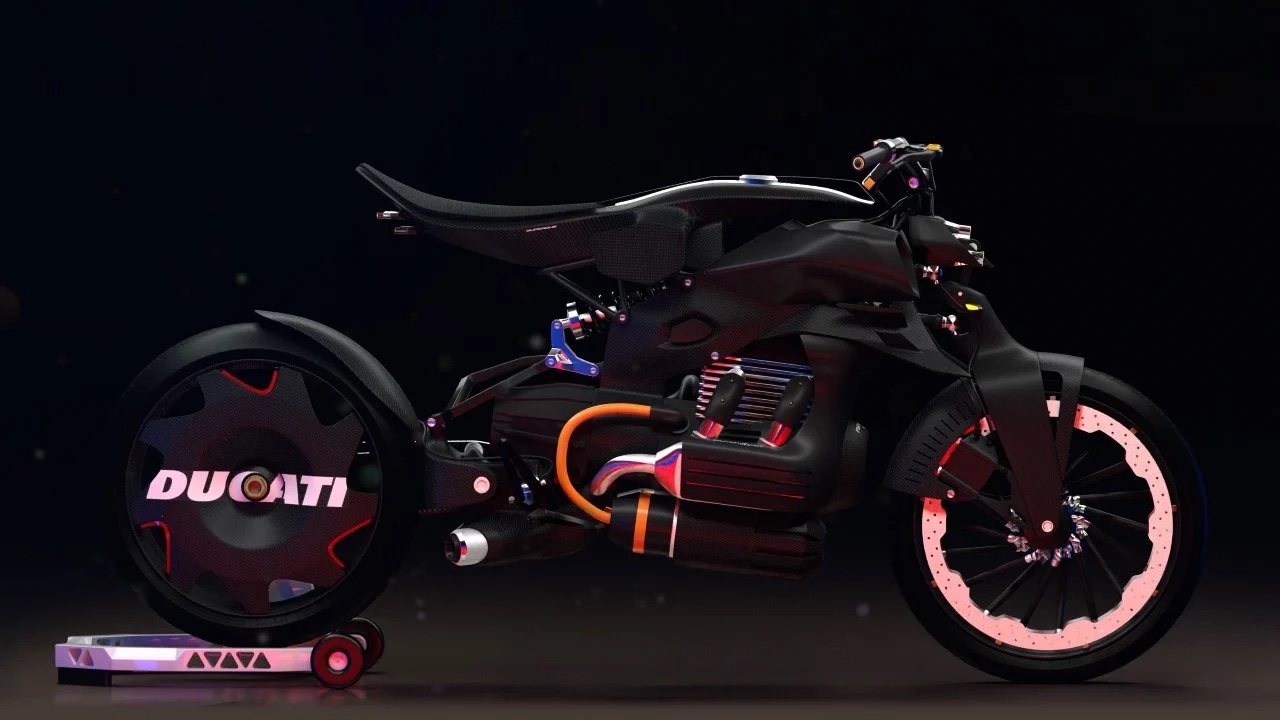 "My Ducati concept," he clarifies, "is a hybrid motorcycle, not just in terms of the engine but also in terms of use case."
"The bike is adapted to suit a modern environment where one can abide by emission/noise exclusion zones in city centers, while still being capable on backroads and long-distance trips."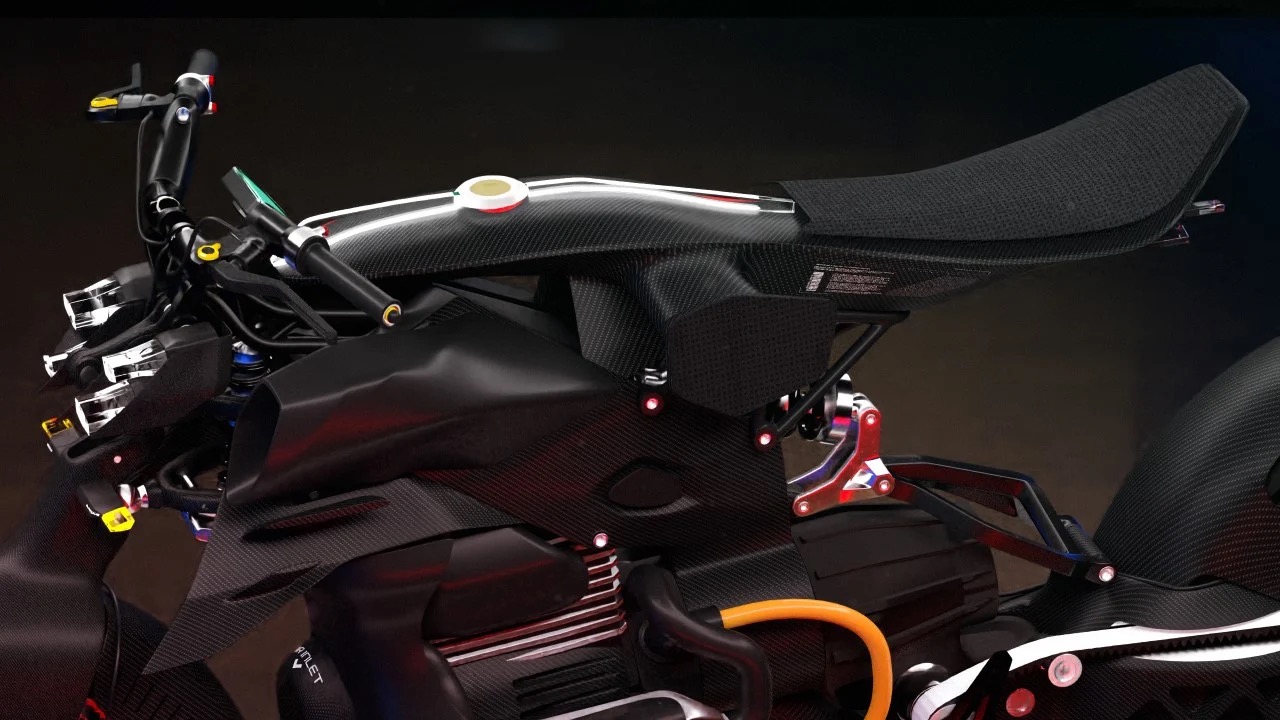 What's most unique about this concept is the bike's refusal to conform to the typical edgy aesthetic seen in motorcycle concepts. It's got curves, a wicked shoulder-to-hips ratio, yet is still recognizable enough to be suitable for a wide range of riders.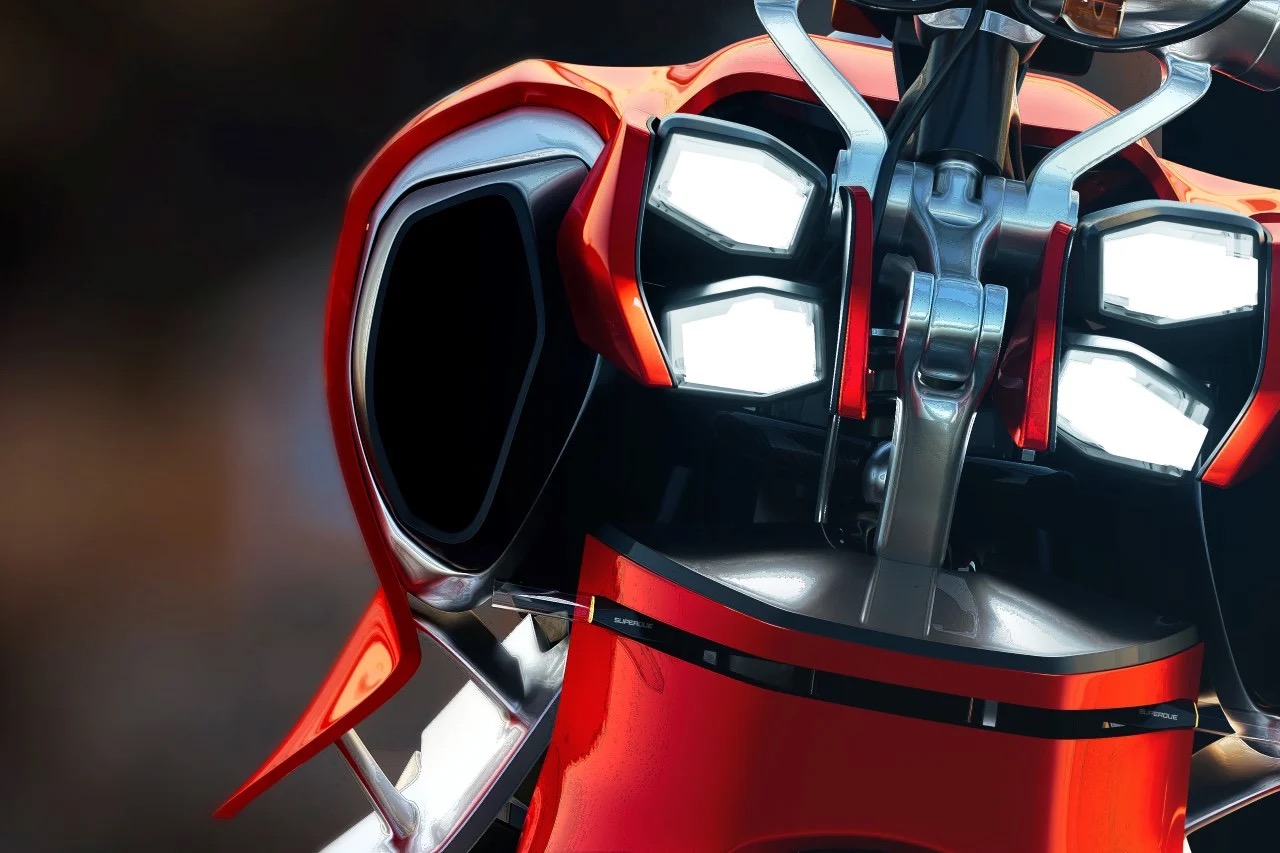 Unique features include the suspension – visibly attached between the four-way split headlights – as well as the solid hub look of the rear wheel. With the concept we also get "a single-drive with a slipper-clutch that can couple/decouple the electric drive as needed, so you can either use the petrol engine in tandem with the electric motor, or you can use it as a generator for the batteries."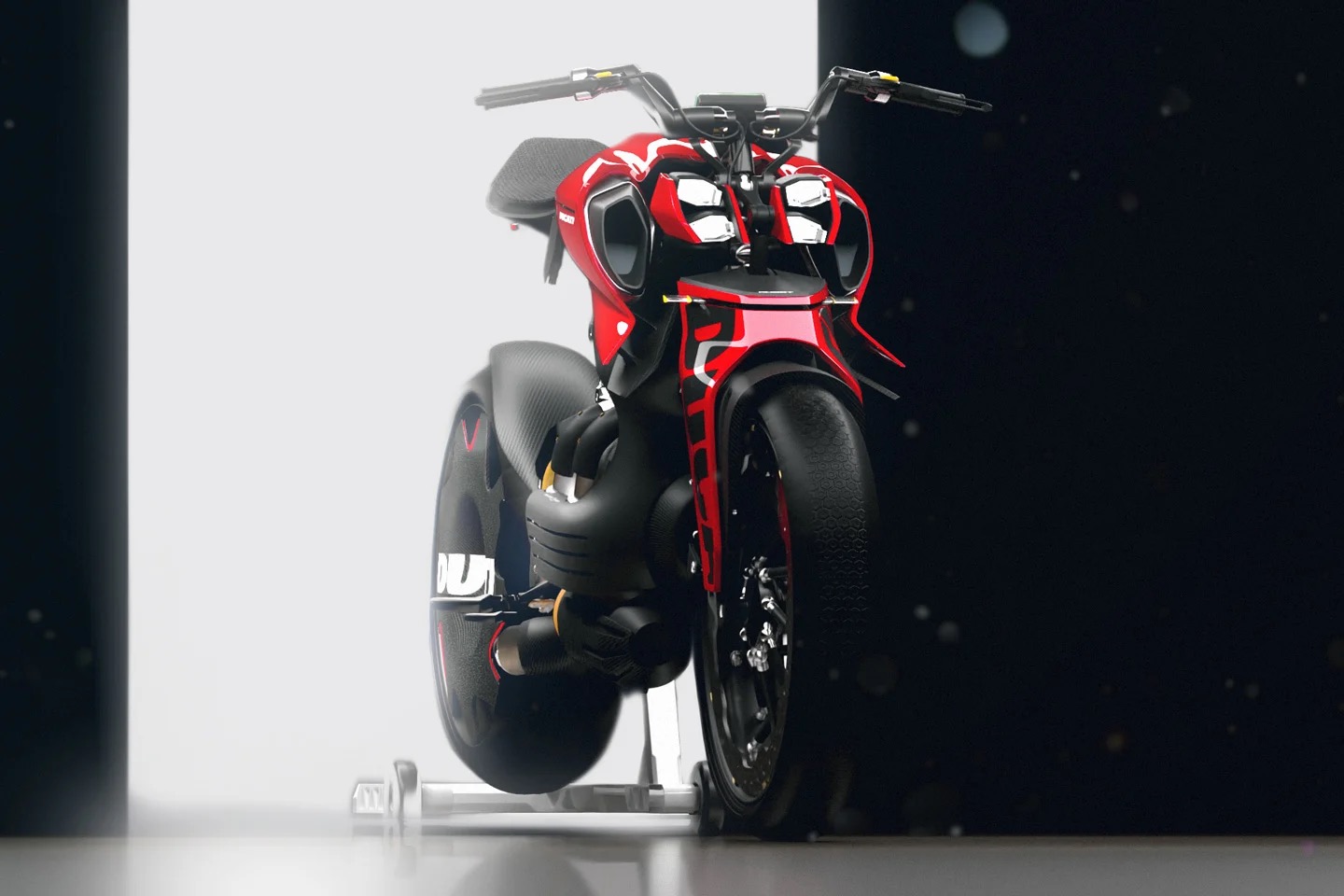 Top up the kit with a "small but high-revving horizontal twin-cylinder engine with a high peak power output" for high-efficiency, and you've not only got yourself the smoothest-looking ride on the block, but you've got a versatile package that can keep the battery in working order. 
What do you think? Drop a comment below letting us know what you think, and as always – stay safe on the twisties.