Don't you wish Ducati made something like this a regular occurrence? 
The Ducati 'FUSE' is a one-off bit of beauty from the shop of Revival Cycles. Created for designer Ed Boyd, this piece of pretty was the result of the man's dream bike come to life. 
And what a bike. 
The report from Top Speed tells us that the dream started with a Ducati Monster donor bike – a twin-cylinder thumper capable of 1100cc, around which the rest of the machine was built.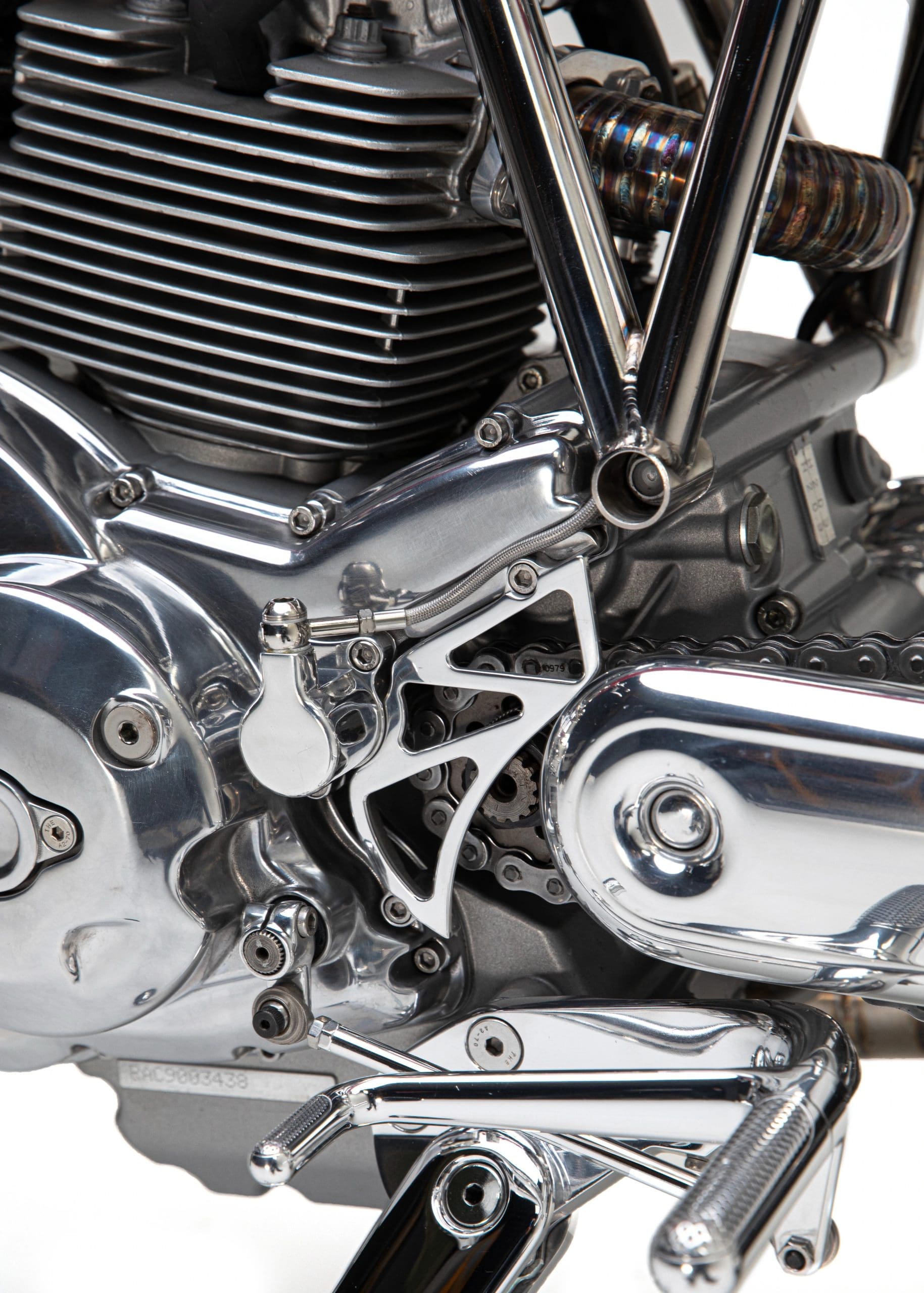 And by built, we mean crafted from scratch. 
Pretty much every aspect of the machine was custom-made by Revival, from the hand-formed exhaust system, to the one-of-a-kind single-piece handlebar, to the gorgeous oblong bodywork that houses the wiring. 
Wrap everything up in that lickable Ducati red hue, the thick chrome strip lovingly added alongside the retro Ducato logos, and you've got yourself a bike that cries out 'style' in several different generations. 
Other features include "chrome spoke wheels, custom footpegs, fully adjustable USD forks, and leather hand grips for an even more premium feel once you're aboard the bike," alongside a custom steel swingarm and dual shock absorbers. 
Botttom line, the FUSE is a piece of art in and of itself – and by all accounts, Boyd is beyond happy with the end results. 
For other related stories (or updates to this one), stay tuned via our shiny new webpage, subscribe to our newsletter where we curate the best of the latest and hand-deliver it to your inbox twice a week, and as always – stay safe on the twisties.