"This is how motorcycle customization will look like in 2084."
Famous words from CNCPT Moto on a new custom build they've recently pulled out of the oven – and my oh my, these lines are beautifully clean.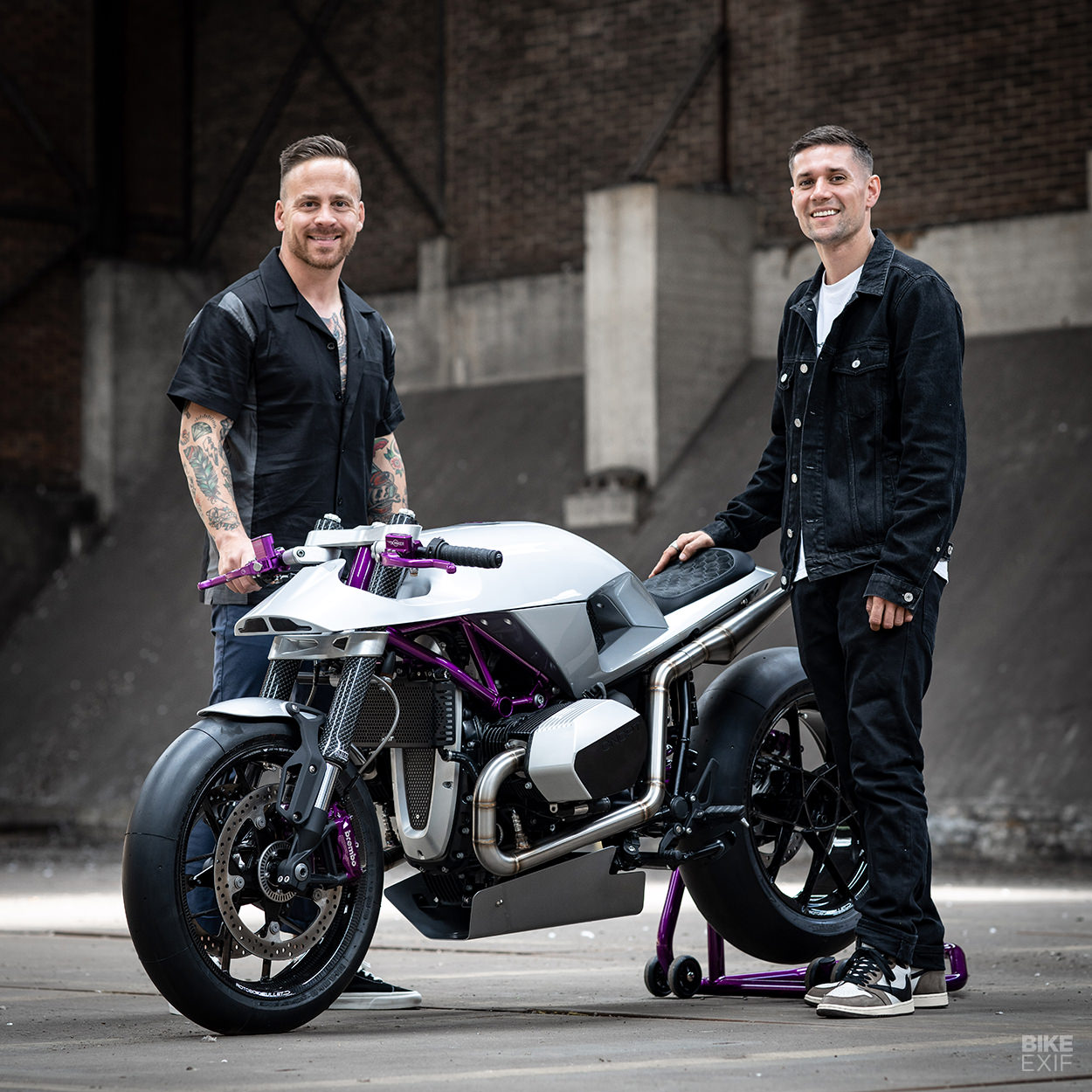 What happens when you put the hard-edged style and aggressive aesthetics of Arjan van den Boom (of Ironwood Motorcycles) with the absolute archive of a brain that resides in Timothy Somers of Powerbrick?
You get a new brand under CNCPT Moto, along with an absolute smashing build that, instead of following the usual retro lean, launches BMW's R NineT into the future. 
Way, way into the future.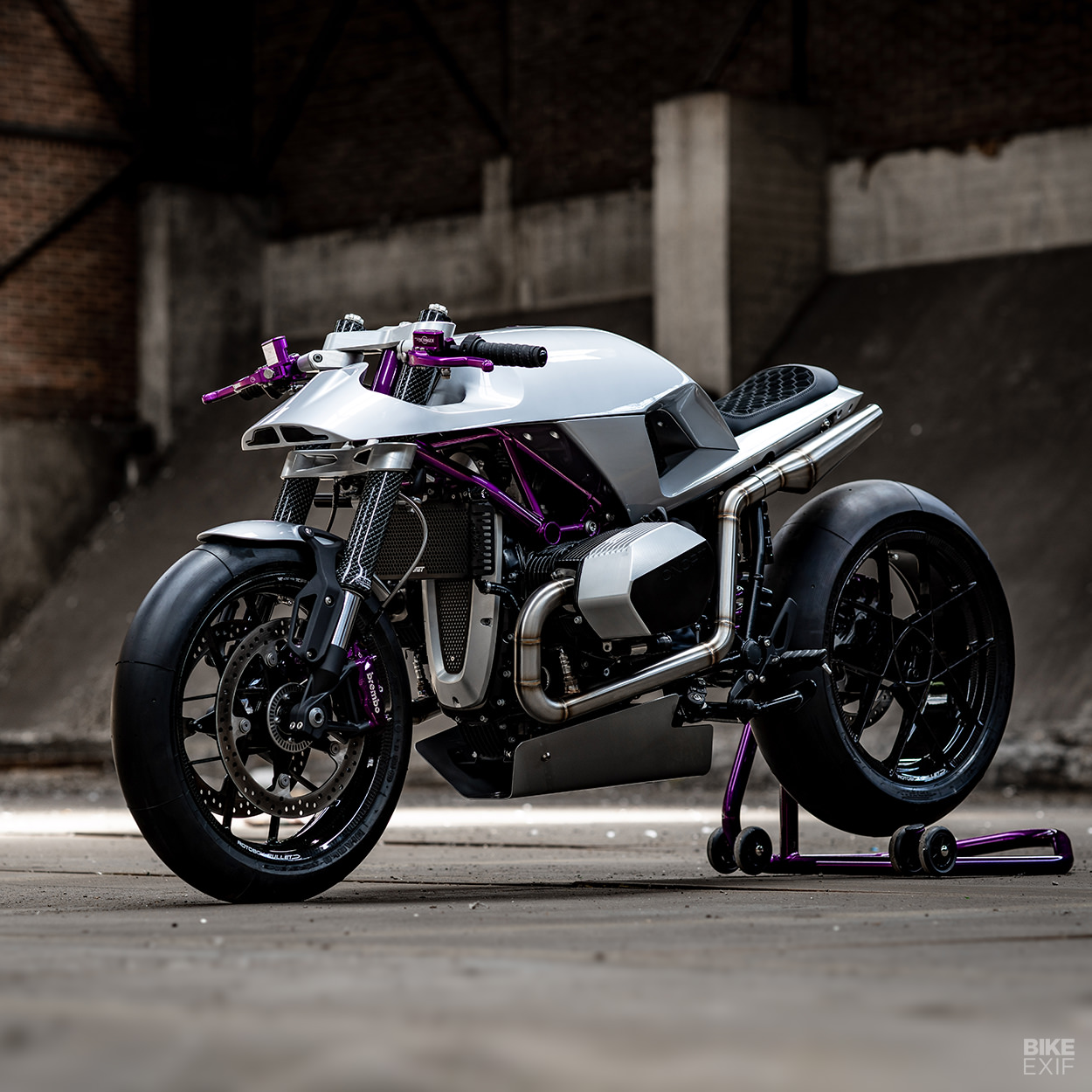 "We decided to go for a monocoque-style body in ASA thermoplastic, with edgy repeating outlines on the frame and engine," comments the brand on BikeEXIF. 
Believe it or not, these beautiful lines were sculpted from clay, after which the product was scanned into digital systems and converted to 3D. 
Monocoque? It might look like it, but nope – apparently that's the illusion of the build, otherwise (Arjan points out) the bike wouldn't be mountable. 
"There is a rear section with the seat, and an upper front piece. It's mounted onto the stock mounting points, which is what we wanted."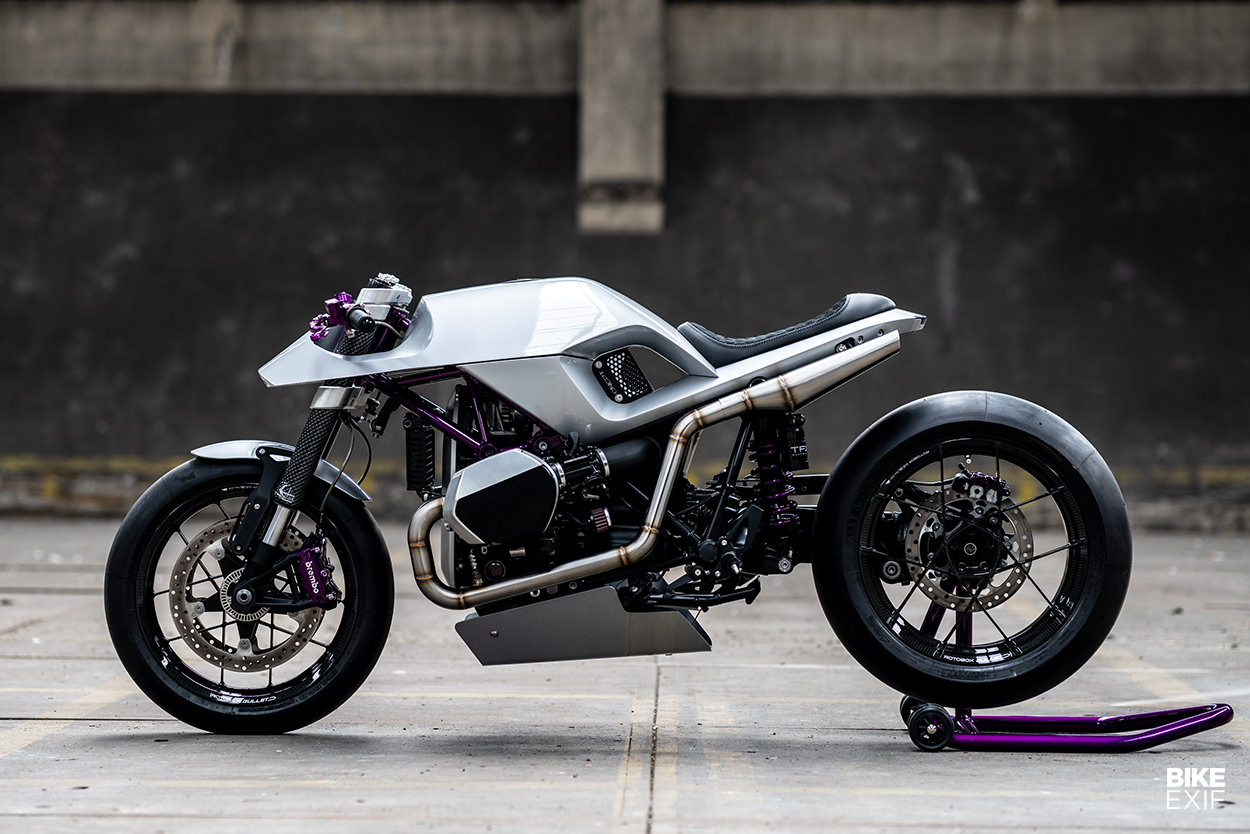 The most eye-catching part of this build would have to be the hole running right through the middle of the bike – the exact location that Arjan and Timothy ended up putting the DNA filter.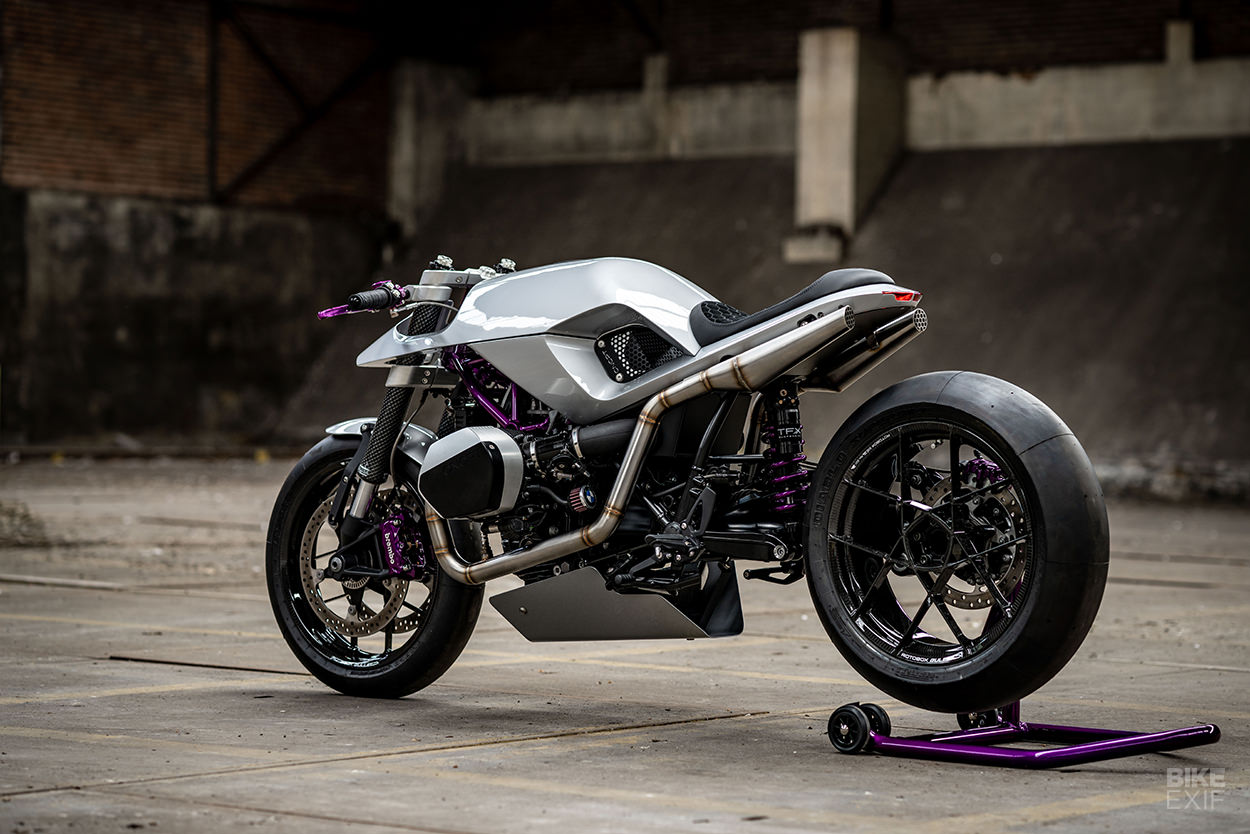 Cloud 9 even has a new fuel cell. Thanks to the unique shaping of the bike, the power duo welded up one from aluminum, "designed to use the OEM pump and connectors. Then lenses for the lighting were printed up from synthetic polymer resin, with powerful LEDs hidden behind."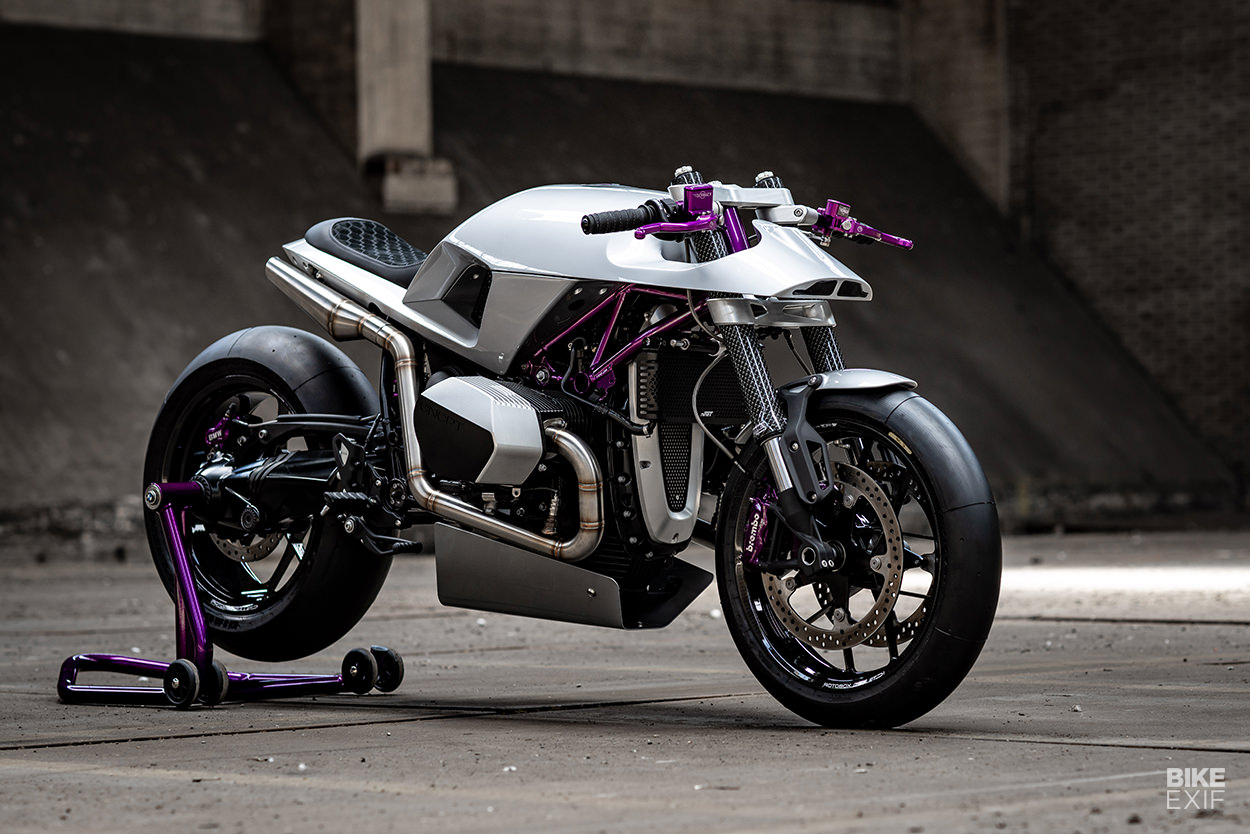 Here's the list of the rest of the project's special parts – and it ain't short: 
CNC'd valve covers

A new front cover for the boxer engine

Upgraded forks with hydraulic cartridge internals from Matris

Carbon tubes supplied by CeraCarbon

Monoshock courtesy of TFX

17-inch carbon wheels from Slovenian specialist Rotobox

Ultra-sticky Pirelli Diablo Superbike slicks

Slimline seat pad (upholstered in leather and Alcantara by Silvermachine)

Silver paint job from Royal Kustom Works in Dordrecht

A complete custom stainless steel exhaust system, right down to the mufflers

Hand-bent aluminum plate belly pan

New bar controls

Motogadget speedometer

Beringer brake and clutch masters

Pops of color supplied by Brothercoating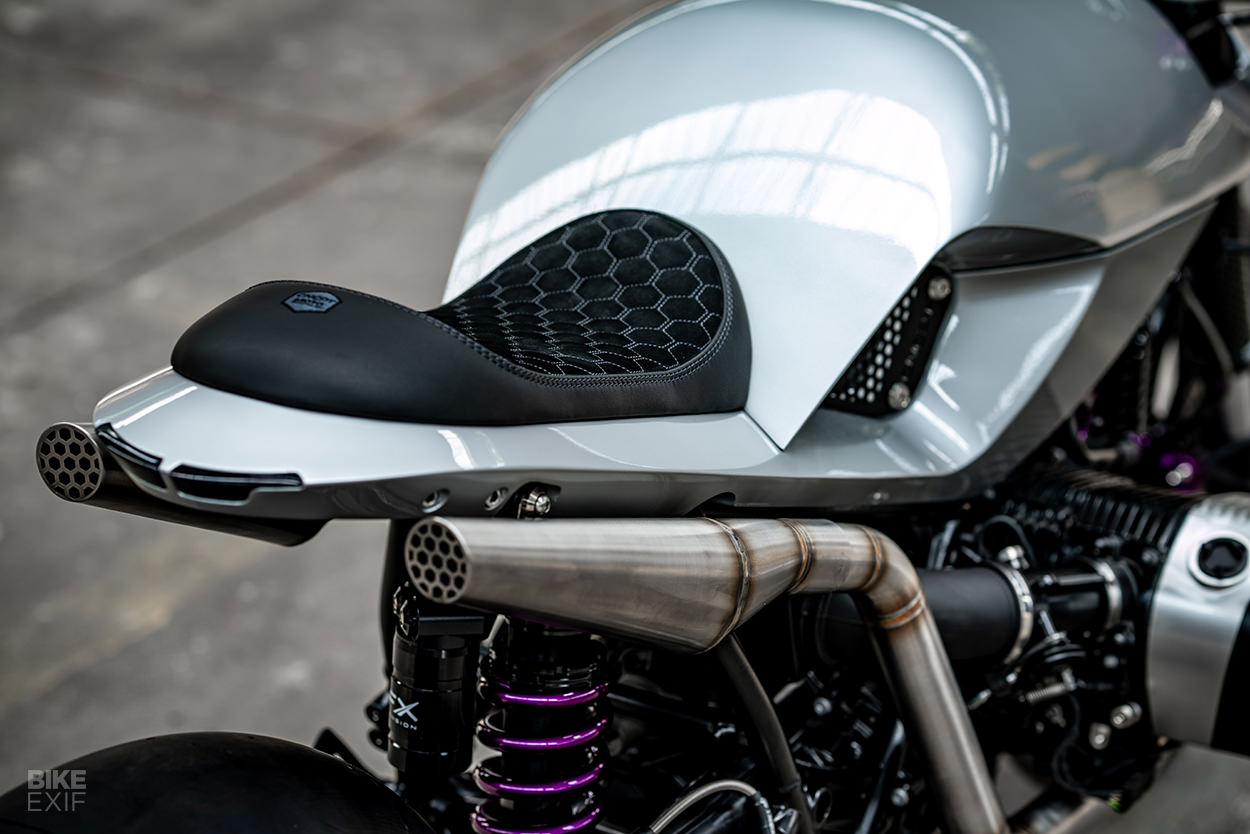 "Seeing this project coming to life, going from clay to printed polymer, was a satisfying process," Arjan says on BikeEXIF. 
"Still, our brainchild is a prototype – and just the beginning of bigger things to come."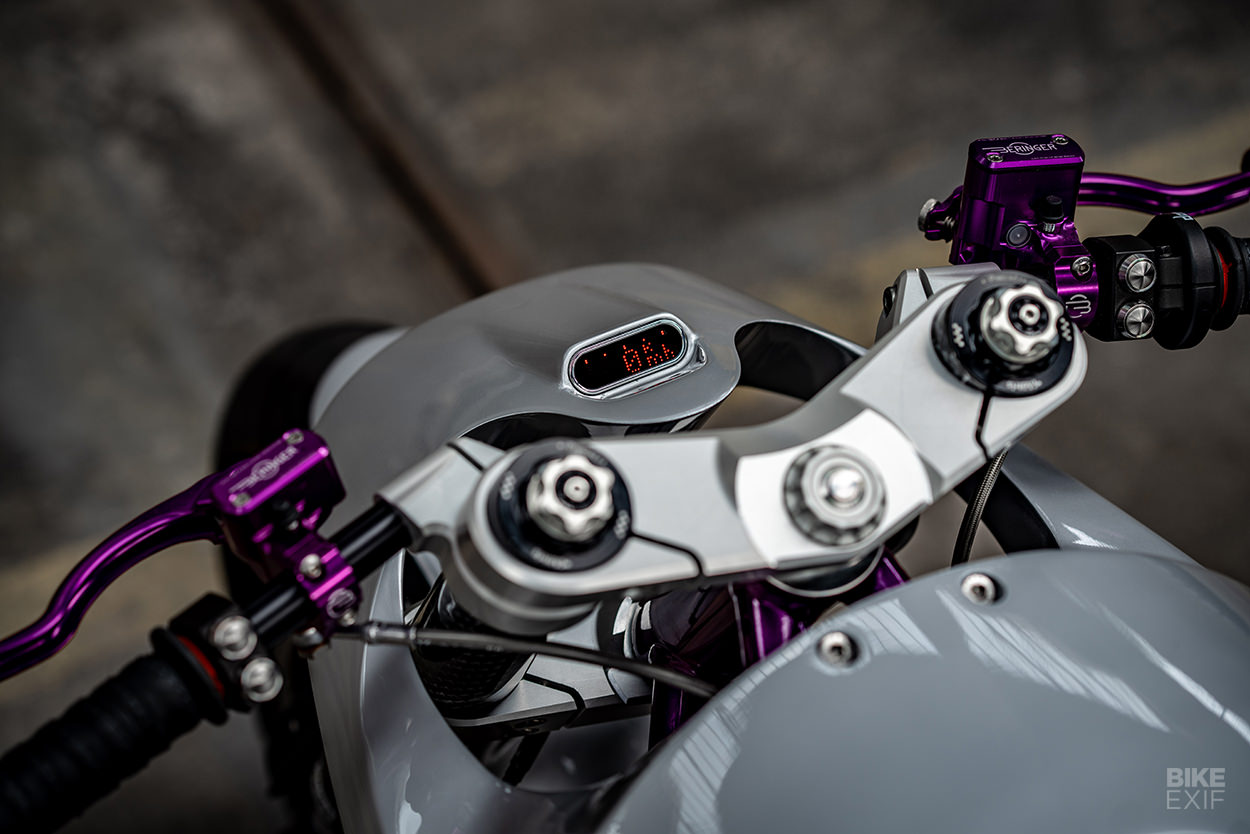 If you want to see this handsome machine in person, be sure to head on over to the Pure & Crafted festival (by BMW) in Berlin, which is slotted to start at the beginning of July.
Want to stay up to date on the best of the latest?
Subscribe to our newsletter where our man Cameron Martel curates and hand-delivers all the newest stuff twice a week. 
What do you think of Cloud 9? Drop a comment below letting us know what you think, enjoy the photo gallery, and as ever – stay safe on the twisties. 
*Media sourced from
BikeEXIF
*