When RD Kustoms aficionado Jimmy Messina was diagnosed with lung cancer back in 2019, the journey through pandemic chaos, chemotherapy and misfortunate events came with a large (very large) perk:
Custom-building his own motorcycle, with the end goal of 'manufacturing a small series of bikes in the USA.'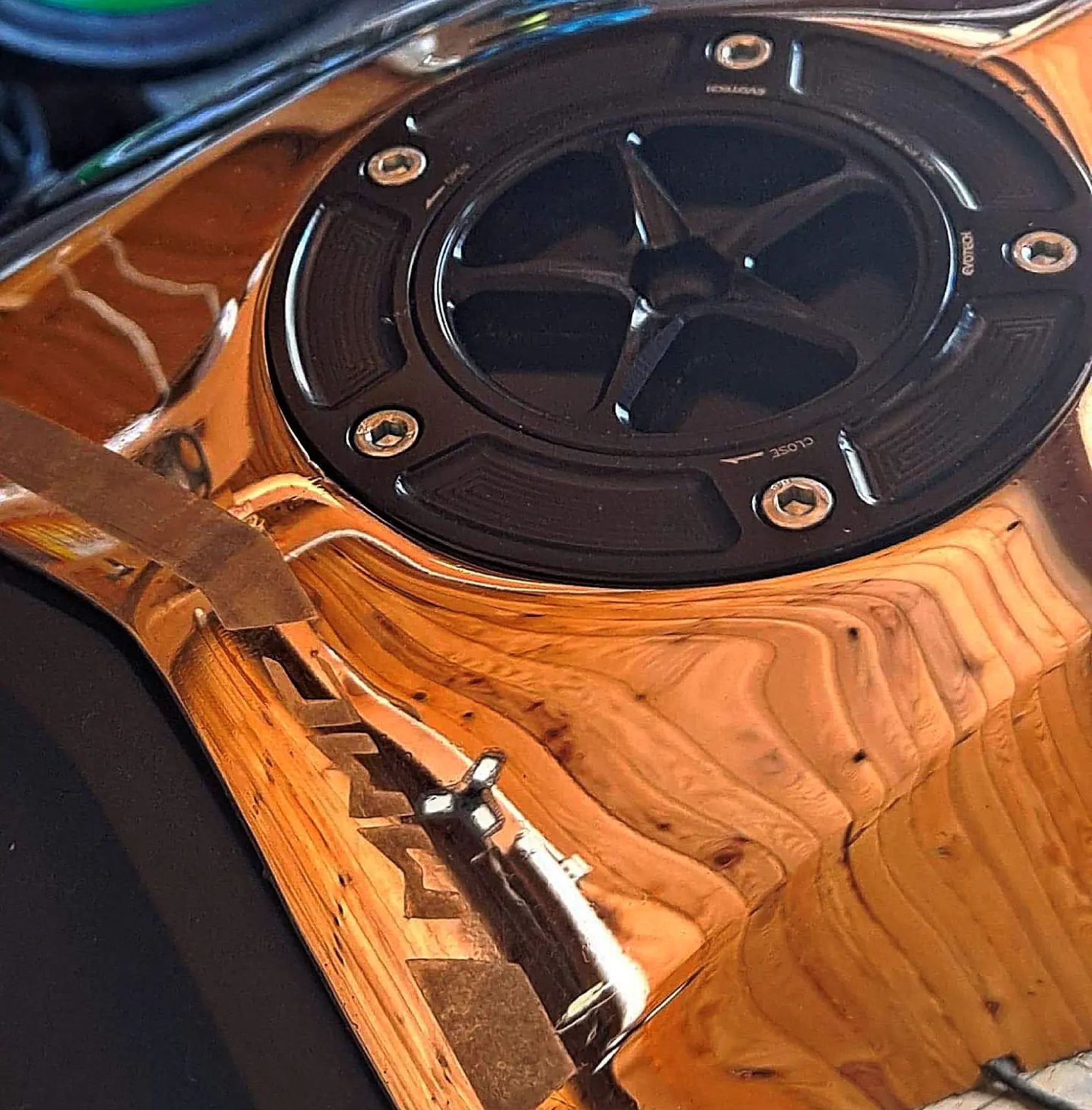 "After his diagnosis, Jimmy had to leave his job because of the constraints of his chemo treatment. So this project became part of his fight against cancer," says Michel, Messina's father, in a report from RideApart.
"Our main goal became the development of a prototype."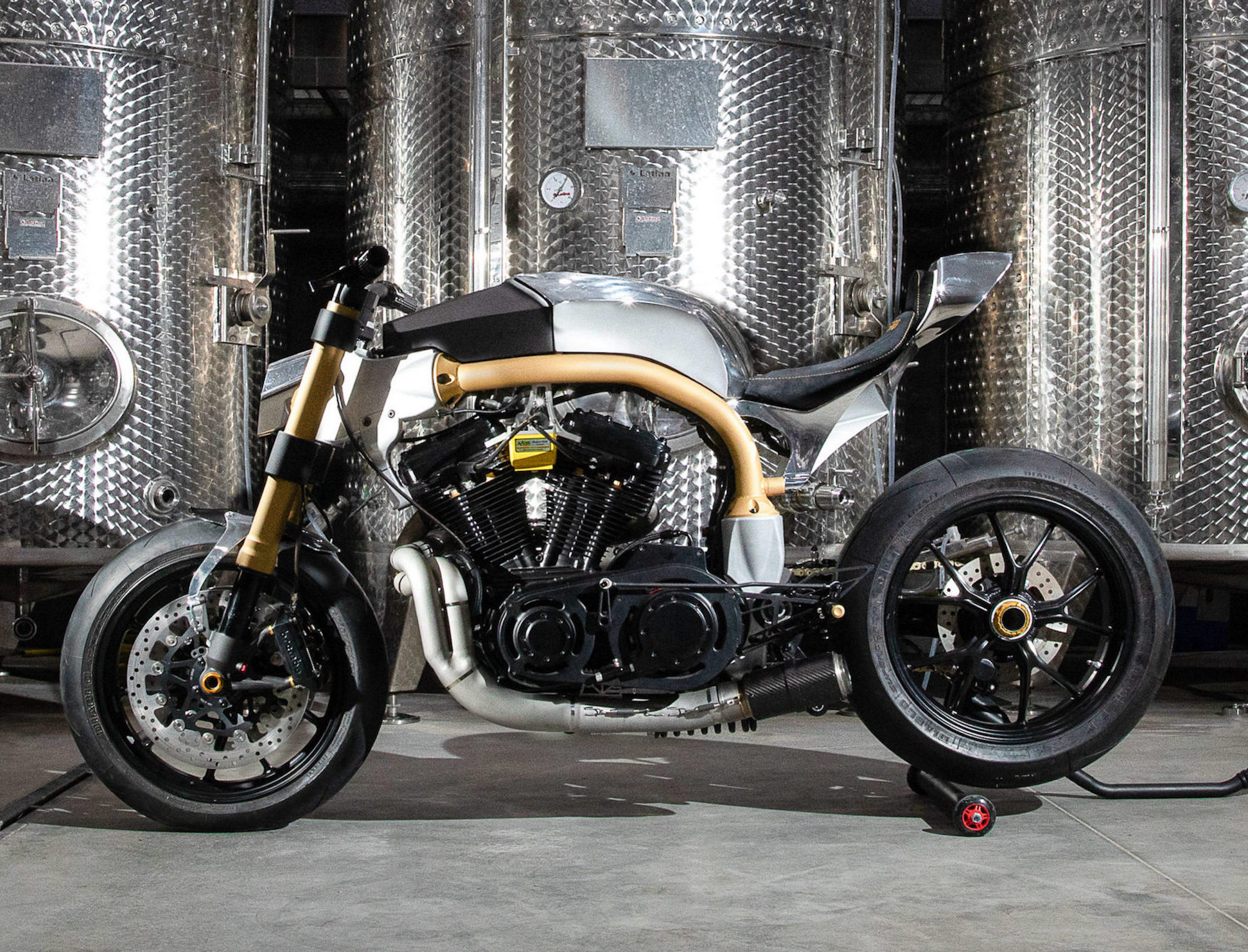 Starting with the frame of a Buell S1, Messina and Michel 'digitally modeled parts with Solidworks 3D and produced prototypes with a 3D printer.'
The end result? A tubular chassis built out of plane-grade aluminum, made out of a 7075 tubular twin with 'blocks' at the rear and aft.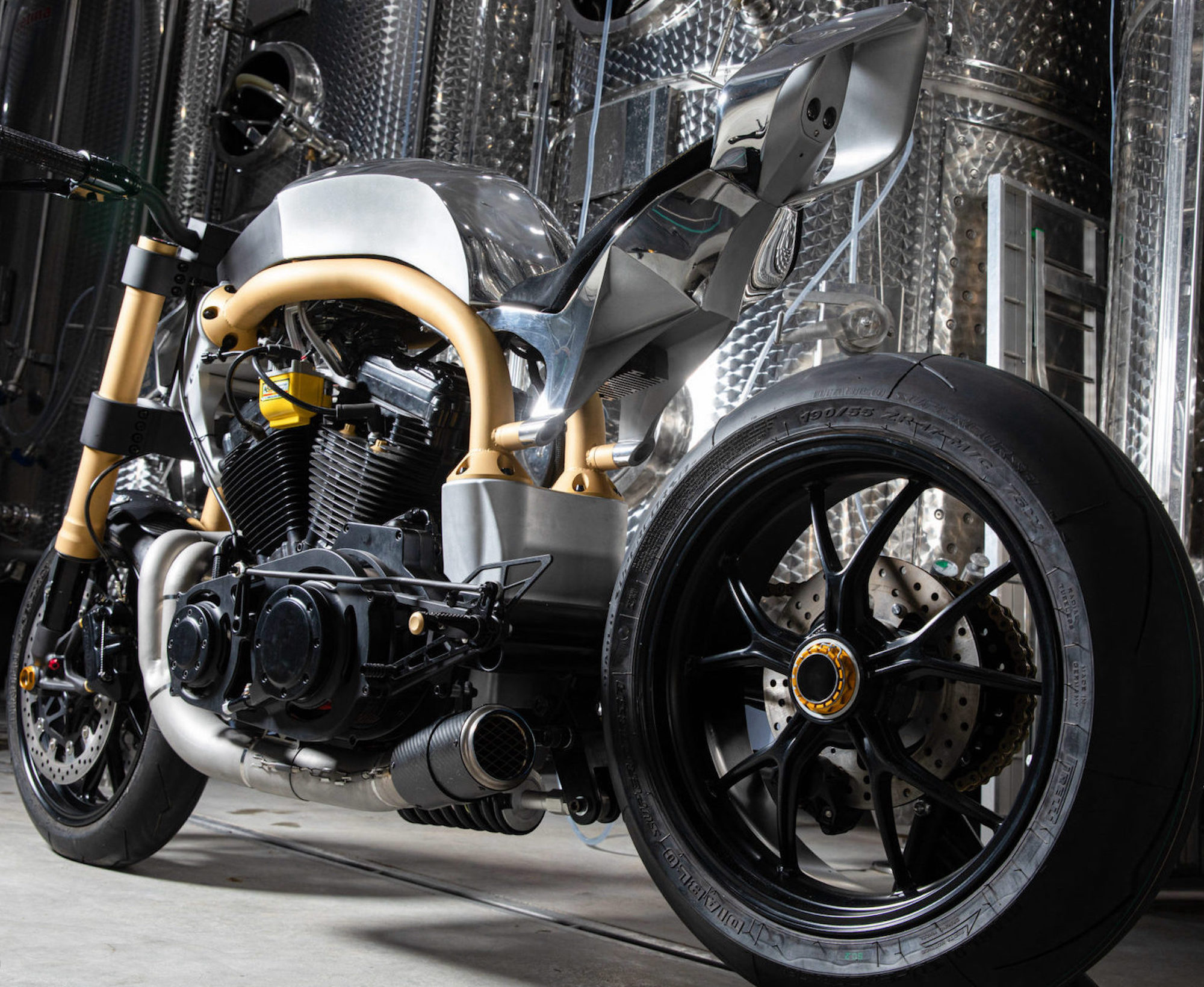 With the 1,203cc V-twin acting as a stressed member, the dynamic duo saved weight and increased rigidness, adding to the project's chimeraeic character with forks and brakes from a Ducati 1198 and a soul-snatching sharp bit of pretty for the tail end (CNC-machined, of course).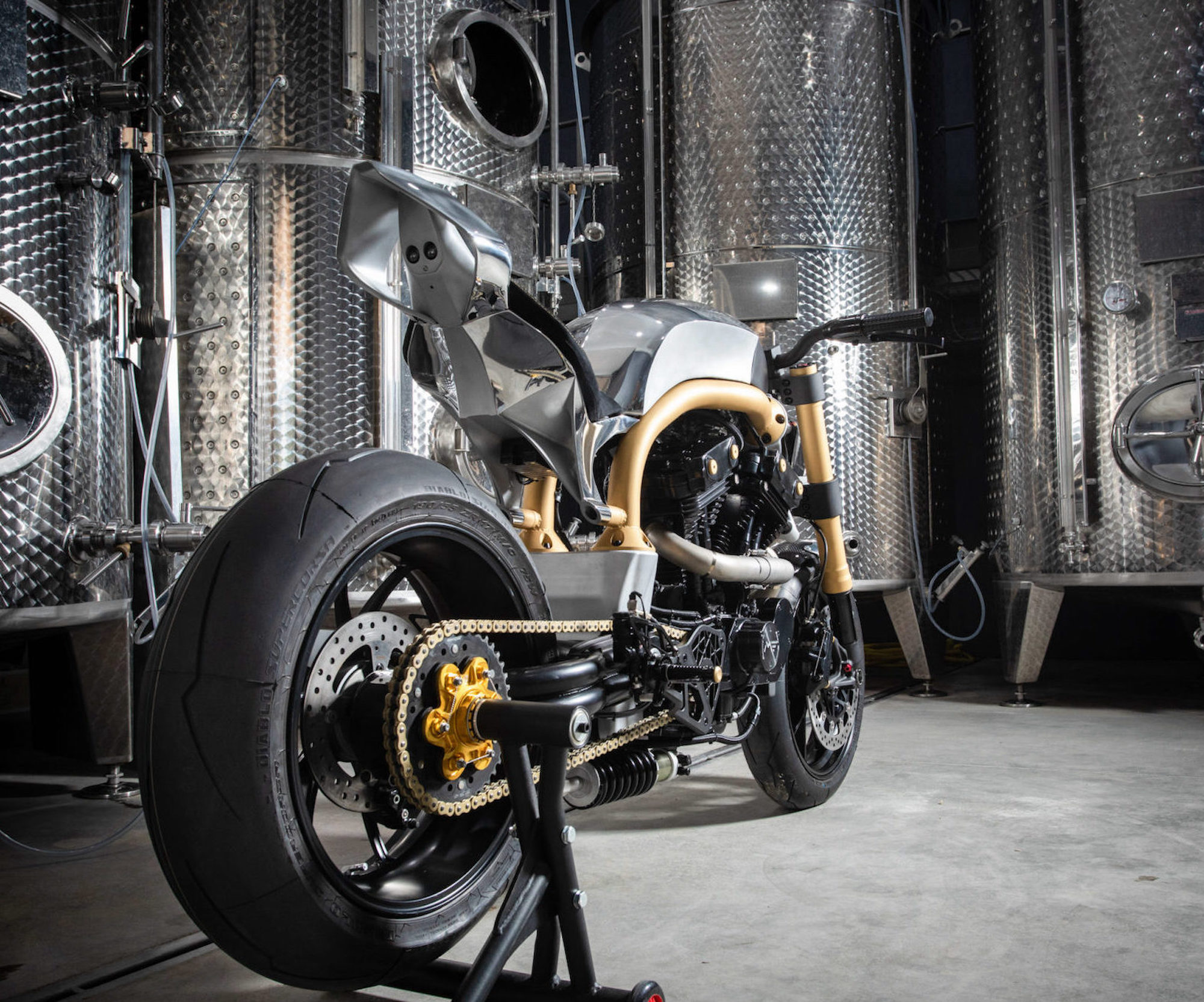 The reverse shock needed to be special-made, too; Messina enlisted the aid of EMC (French suspension specialists) to create a system mounted on the undercarriage of the bike for a beautiful reverse-monoshock design that fit the S1's evolving aesthetic to a tee.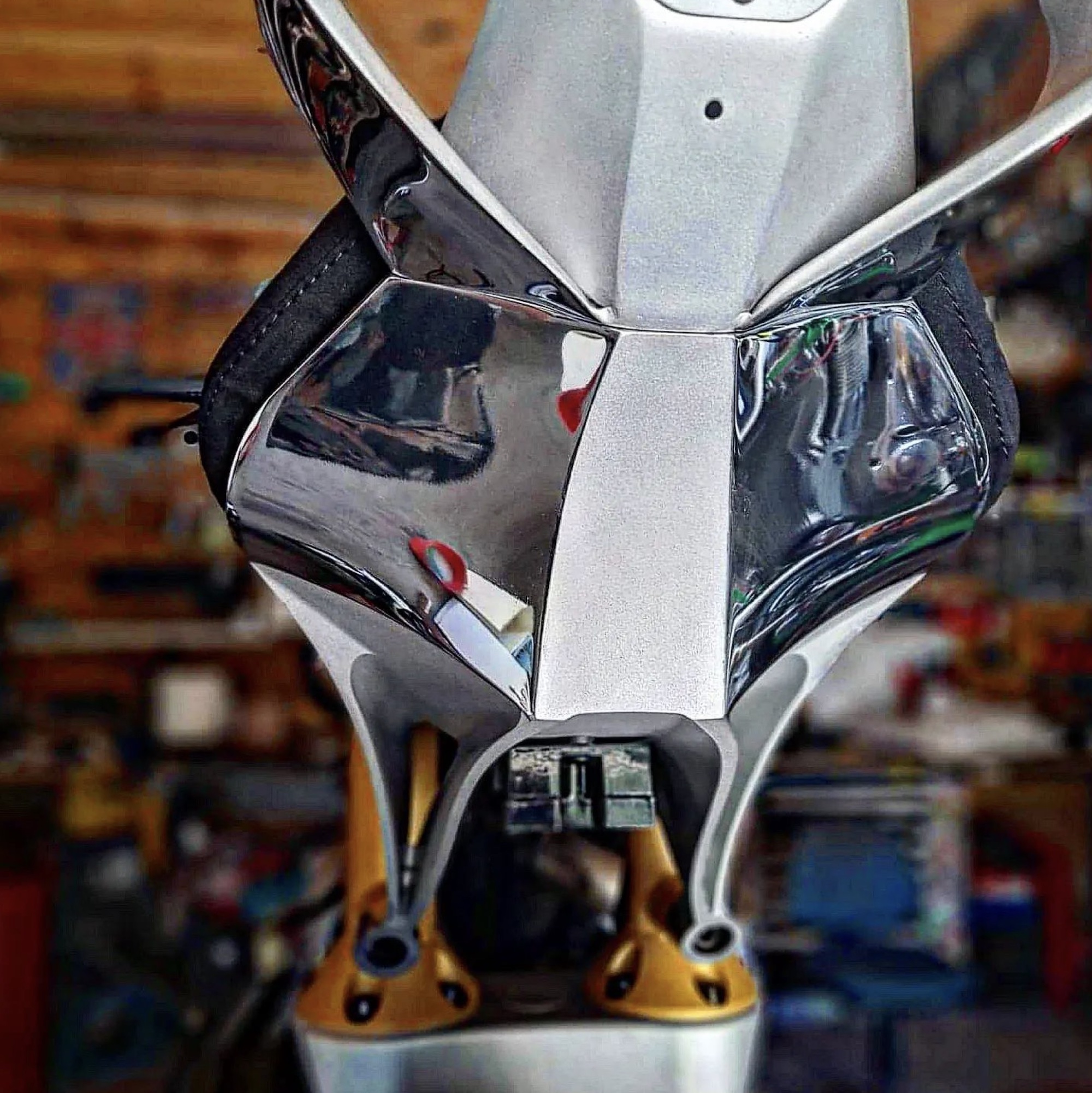 Then came the obligatory list of necessaries; 17-inch Marchesini wheels were rolled up to be chucked next to CNC-machined triple trees, complementing a neat alloy single-sided swingarm. 
Thanks to the addition of 'twin 39mm Keihin FCR carburetors, hi-flow filters, and a custom 2-into-1 SC-Project exhaust,' the S1 bulks up significantly from the original 101hp and 94.8 lb-ft of torquedos.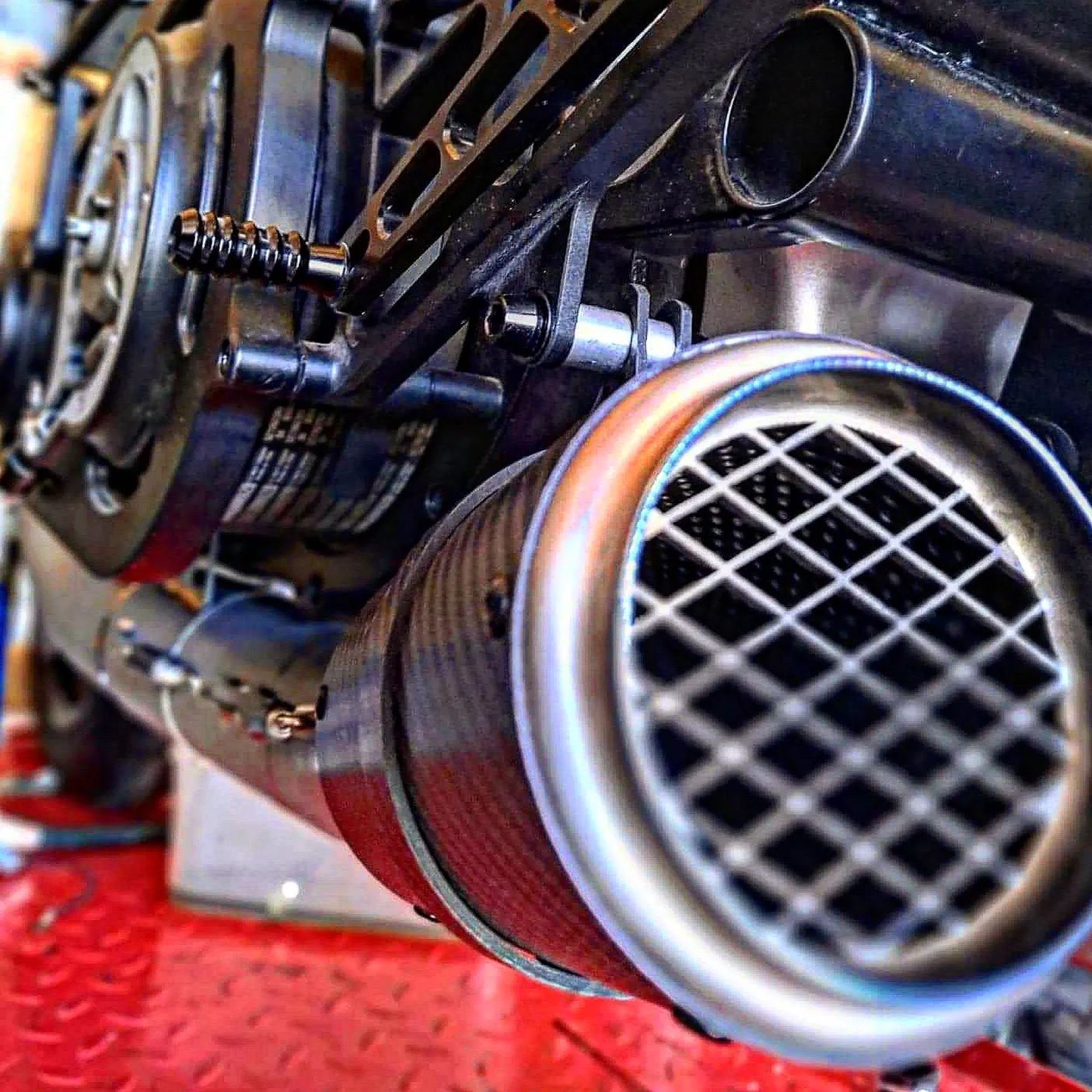 Add an iconic diamond-shaped LED headlight to make the thing look even MORE like a child of KTM, and that's it – she's decked for her debut, which we hear went pretty dang well.
"The motorcycle was unveiled in Italy for the finale of the AMD European motorcycle championships," adds Michel Messina. 
"Jimmy's bike won the 'Best of Show' amongst 70 other motorcycles built by professional workshops. The win also earned him an invitation to the World finale in 2023."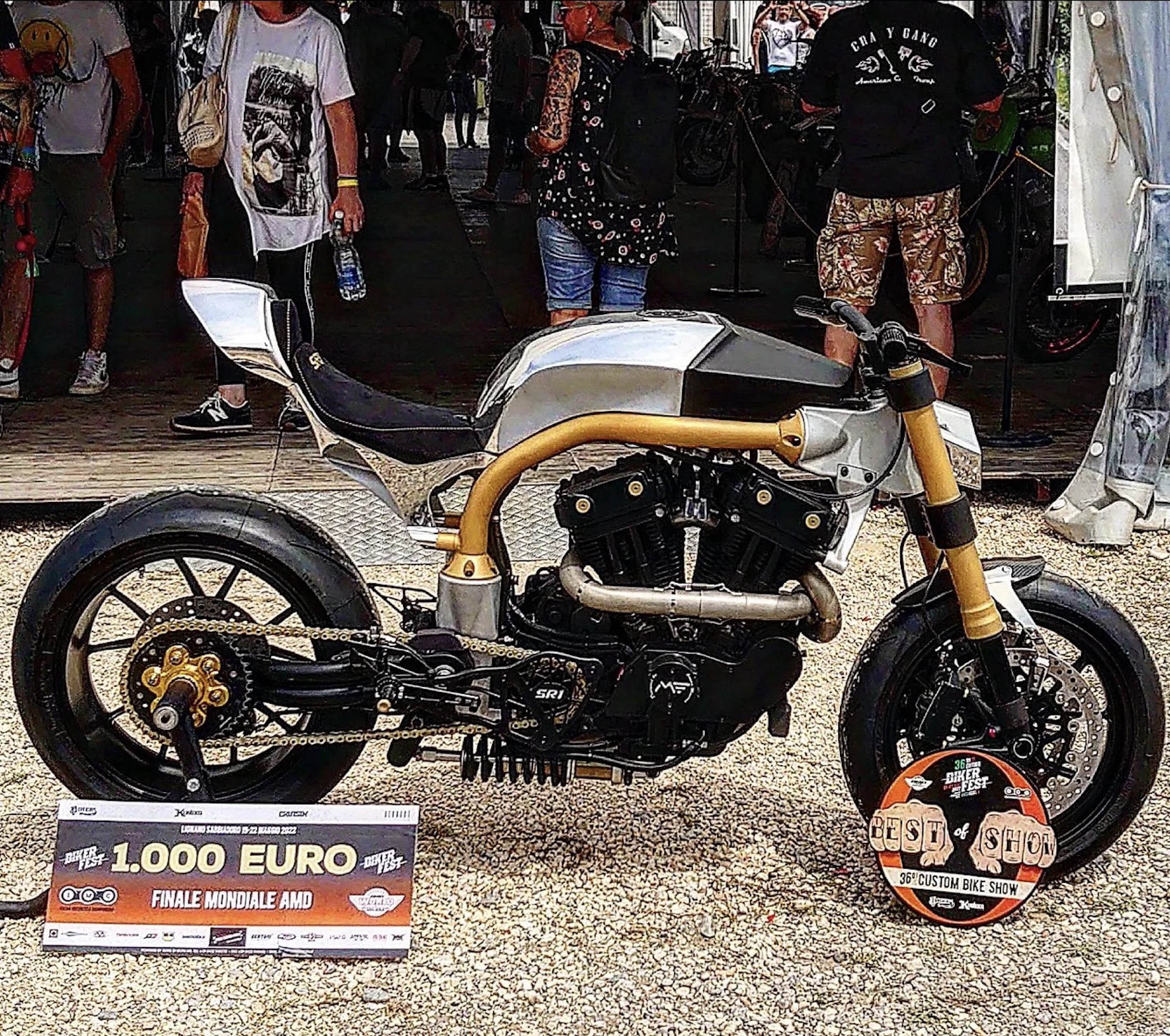 Our hearty congrats to Messina for such a gorgeous machine; looking forward to hearing about the upcoming production series from RD Kustoms, as well as his personal recovery going into the next season.
Be sure to support RD Kustoms on their social media; stay up to date and subscribe to our newsletter for all things motorcycles, and drop a comment below letting us know what you think.
Hope y'all are getting some good rides in, and as always – stay safe on the twisties.