I love me a good R 18 build. 
We've seen more than a few bangin' R 18 projects pass by the good WBW platform. There was the trike-d R 18 that we found featuring louvered panels and hood straps (surprisingly sexy, I'll admit), and a postapocalyptic SoulFuel R 18 unit titled simply "The Wal".
Between the Roland Sands R 18 dragsters, the beasties left at the shops of notable metal sculptors, and the rest, you could say BMW's into alternative designs for her R 18 – and that includes this new beauty, touched by the golden fingers of US custom scene icon Fred Kodlin.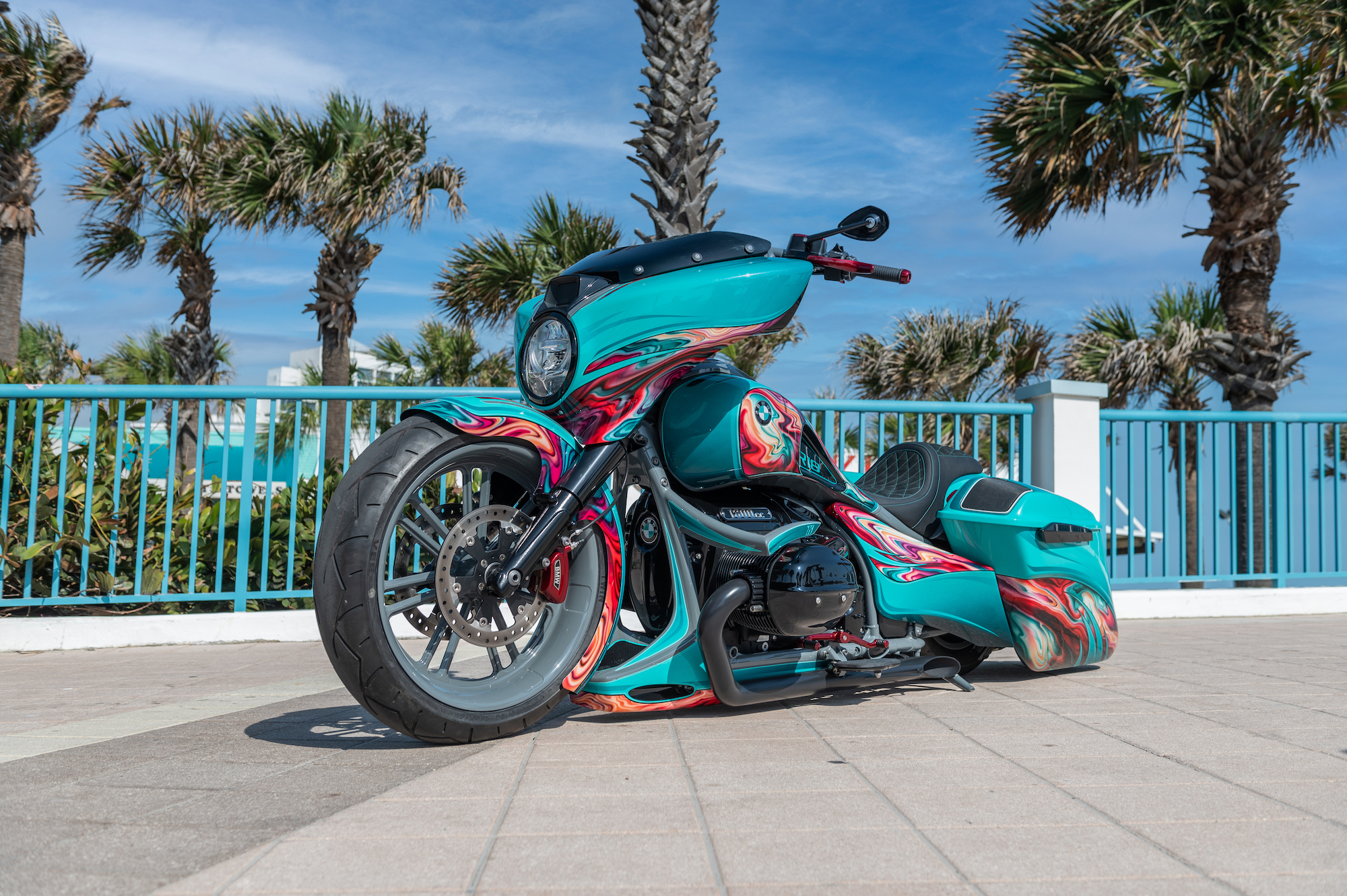 According to coverage from The BMW Press Club, alterations included the modification of the bike's chassis and suspension, remaking the upper tubes of the frame, and recrafting the steerhead and triple clamps for a lower seat height, which now floats on air suspension complete with compressor, to raise or lower the bike at will.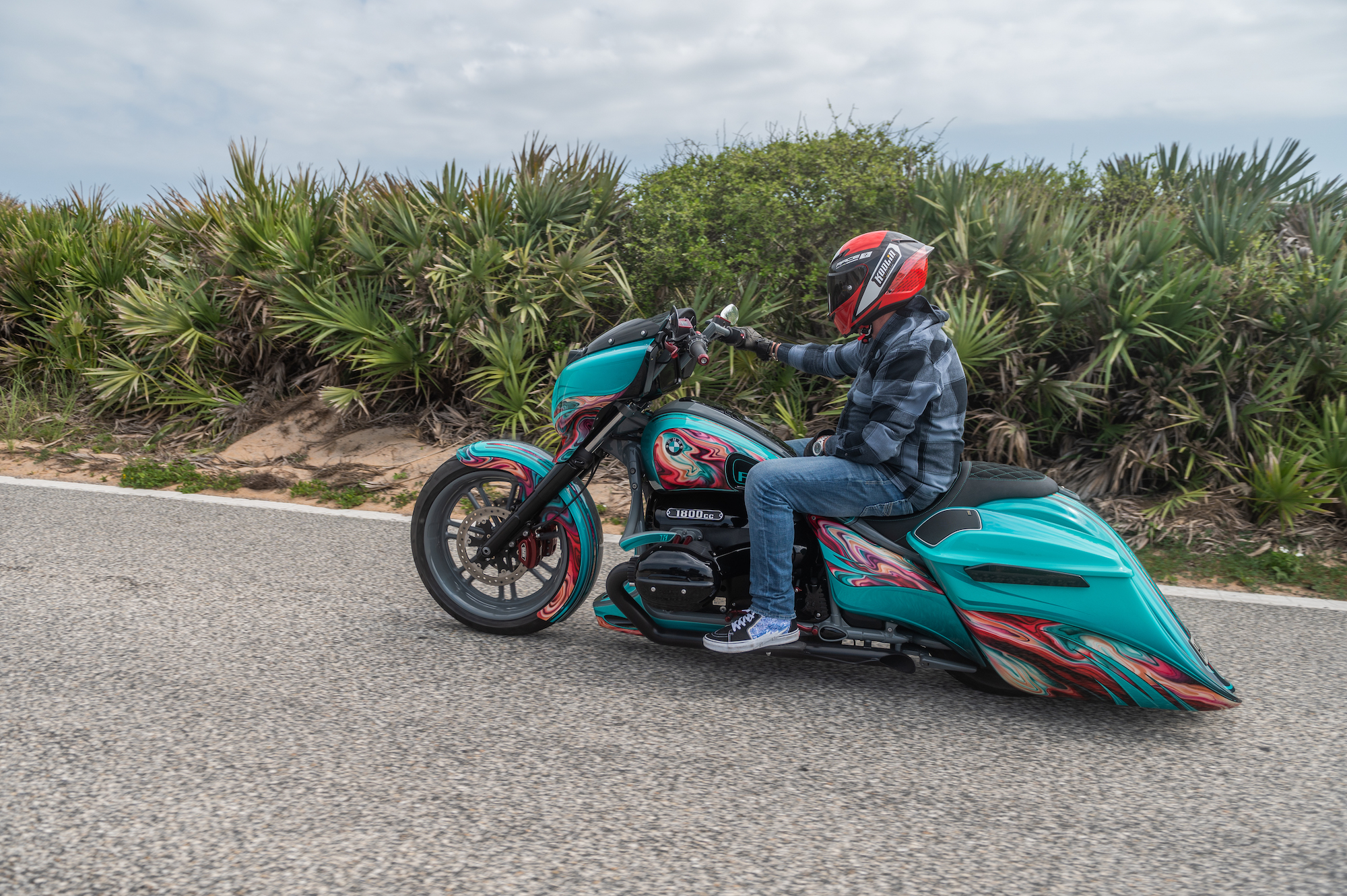 Bodywork was where the calories would be most visible, so Kodlin and his son spent over twelve weeks designing the bike's aesthetics. The list apparently included a 3-color underfloor lighting system, as well as a sheet metal front/rear mudguard set, sheet metal for the side covers, and aluminum-milled hinge panels for the bike's cases.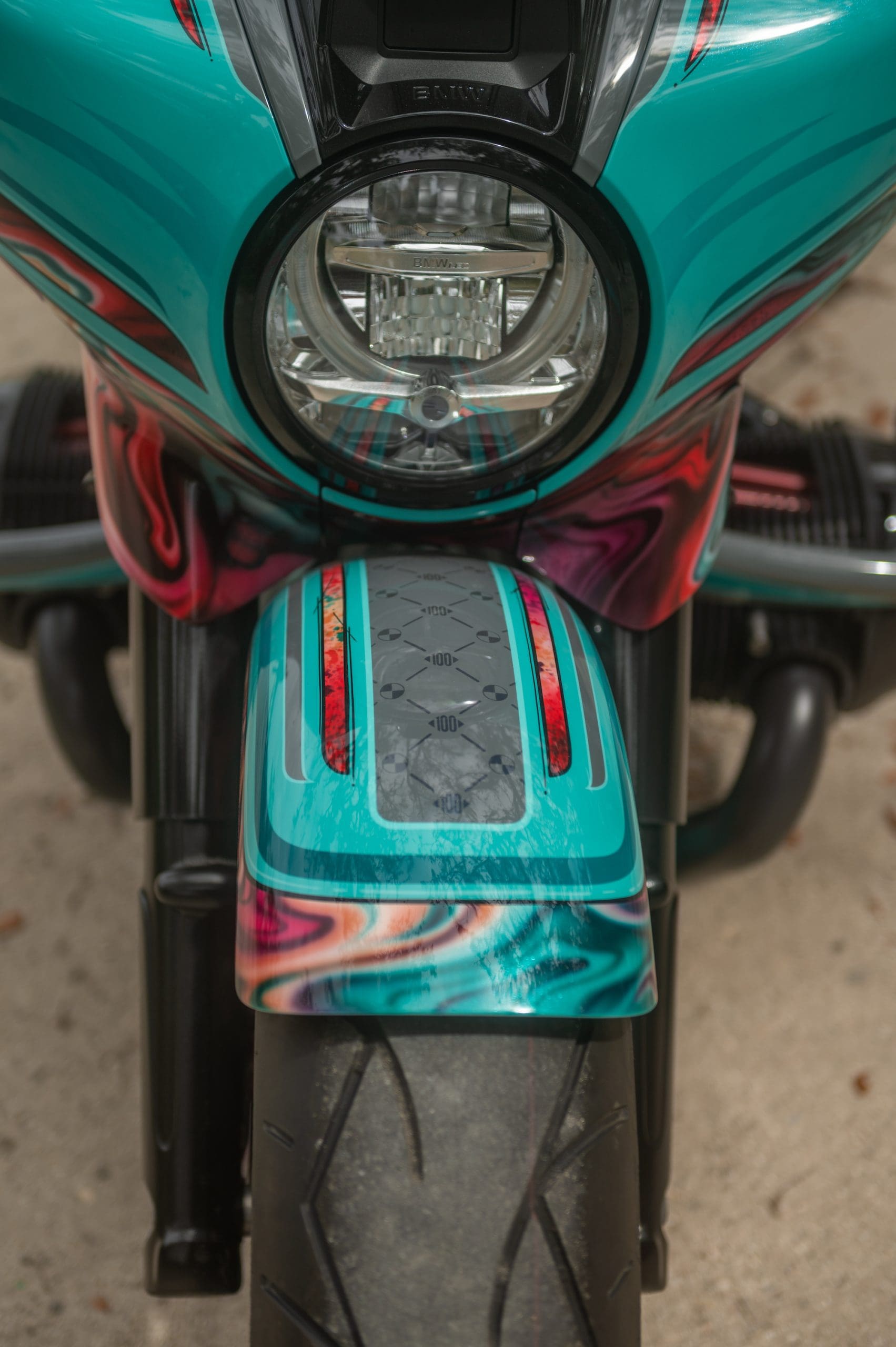 R 18 B loudspeakers by Marshall – complete with amplifier – deck the interior, while the outer design flaunts a set of entirely non-functional winglets. A Kodlin saddle, handmade pipe, Alcantara / imitation leather over the instrumentation, and a set of specially made handlebars round out the package, showing off "elaborate paintwork by tattoo artist Marcel Sinnwell with ties to 100 years of BMW Motorrad."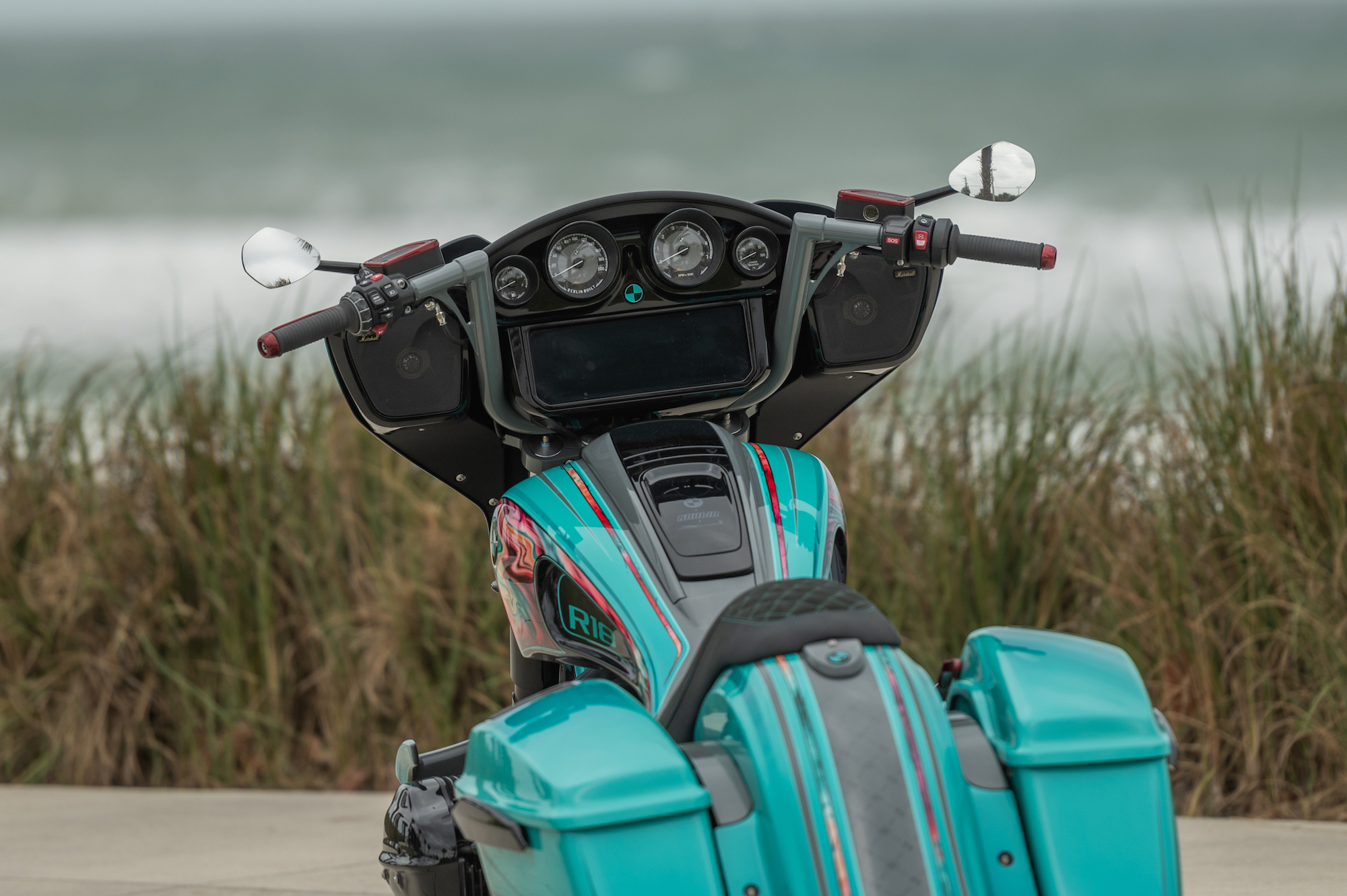 The end result? A powerful homage to the US custom scene, cementing Kodlin's prediction that "the next generation at Kodlin Bikes is already in the starting blocks."
Do you like the BMW R 18 B Heavy Duty?