What flaunts an atomic theme, a retro plunger suspension system, hydraulic torque transmission, and a frame made out of bulletproof glass?
A motorcycle, apparently… and the weight of this thing must be insane.
This particular species of concept is like none I've ever seen – and I've seen my fair share. From Bob Maddox's Harley-style jet bike we covered back in January to the 48-cylinder Kawasaki designed to get in the Guinness Book of World Records, the drive to do something different continues fostering a fantastically intriguing corner of our good Powersports industry.
The mastermind behind this particular build belongs to a Mikhail Smolyanov, who partnered with LBM workshop to make the impossible possible.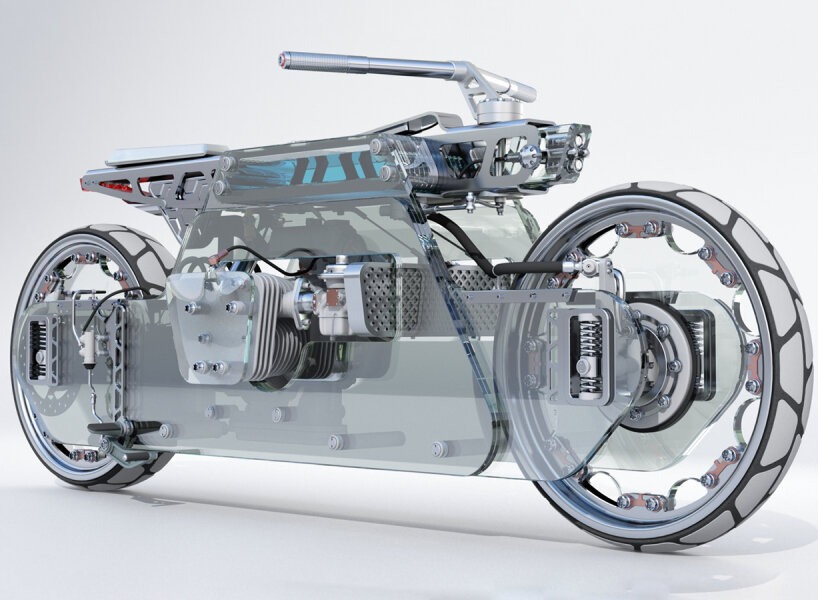 "The action fuel tank is transparent with blue LED backlighting emulating Cherenkov radiation," Smolyanov adds in DesignBoom's coverage. 
"The radiators' fins resemble the shape of fuel elements for a nuclear reactor."
As for the glass, we see multiple layers piled against each other, creating a ballistic pile of pretty designed to show the inner workings of the machine.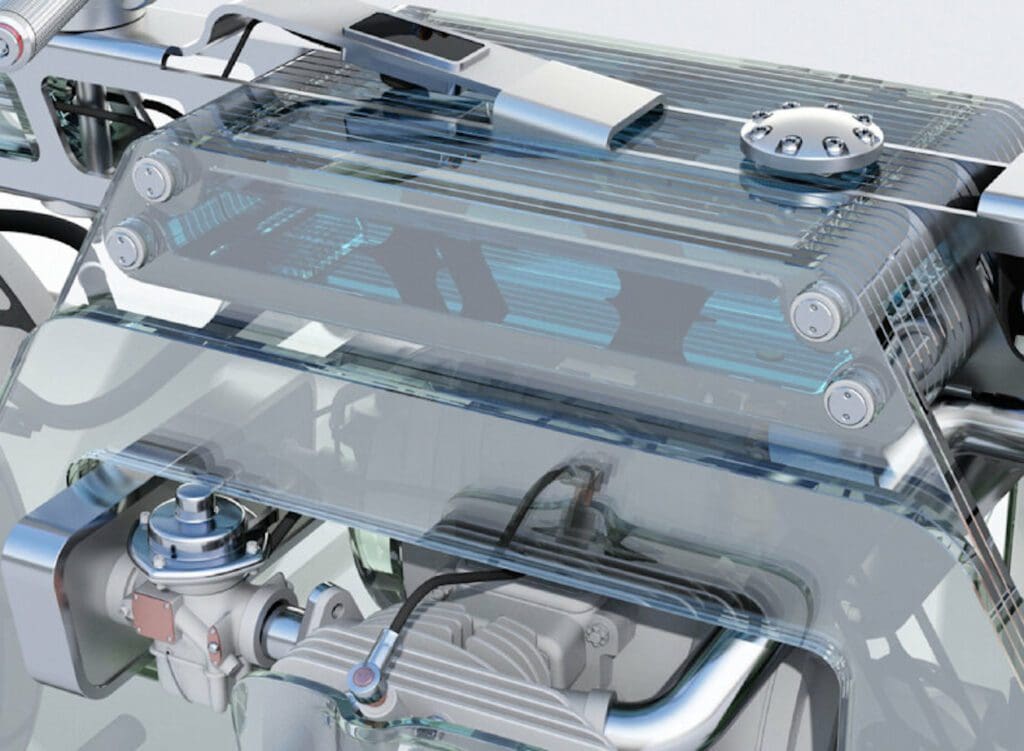 Smolyanov's ideal engine for the Nu'Clear would purportedly be "a boxer engine or electric motor unit," though the sheer weight of this bike (and the fact that the majority of zero-emission motorcycles' weight is the battery) makes the latter unlikely.
As it is, the current heart donor is that of a Ural.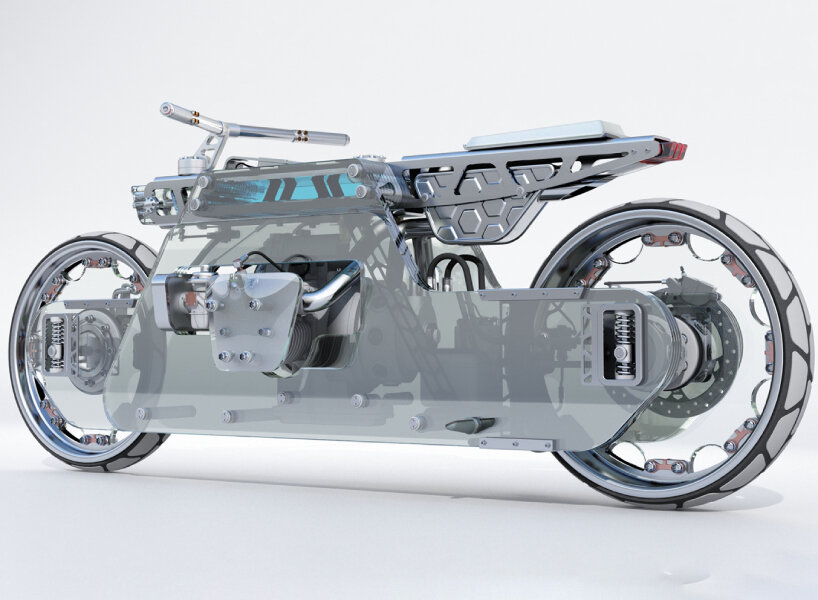 There are multiple designs, too; with more than a few alternatives showing changes to the chassis and under-tail the addition of a hydraulic torque transmission system seems idyllic…though the unforgiving cafe racer ergonomics and lack of saddle cushioning appear to remain.
Now all that's left is to get someone to swing a leg over.