Riders should be able to choose to pay a 5c-per-kilometre congestion tax in return for lower rego under a proposal by a leading transport economist.
Sydney University transport economist Professor David Hensher says the congestion tax could cut peak hour traffic up to 10% or to "school holiday" levels. 
His plan would be cost-neutral for motorists as it would include a reduction in registration charges. 
Motorcycles exempt
However, motorcycles and scooters only could choose to be exempt from the proposal in recognition that bikes reduce congestion and have a lower road impact.
This is in accord with the Belgian consultancy Transport & Mobility Leuven study that found if 10% of all private cars were replaced by motorcycles, it would reduce traffic congestion by 40%. If 25% went from steering wheel to handlebar, traffic congestion would cease.
It also acknowledges motorcycle lane filtering laws that ease traffic congestion because they take motorcycles out of the queue at traffic lights and other snarls.
Tax agenda
Congestion tax plans like the Professor's are now on the agenda in several states.
The Professor says the Institute of Transport and Logistics Studies research he headed found that "70% of road users would be prepared travel in off-peak periods if given a financial incentive to do so and to save time".
He rejected the NSW government's policy of cutting registration fees for motorists who paid more than a certain amount in tolls over a 12-month period as it would only subsidise toll operator Transurban.
 "Sydney now has more toll roads than any other city in the world," he says.
"Transurban basically controls our road network and that is a problem because it is a commercial concern, not one that's going to benefit society as a whole."
Professor Hensher has proposed a trial of his 5c/km tax with several hundred motorists in return for reduced registration charges.
"They may also choose to stay in the peak and drive or switch to the free off peak time and drive or even consider using public transport," he says.
While the original plan was to include all motorists, Institute of Transport and Logistics Studies founding director Professor David Hensher says authorities should look at exempting motorcycles and scooters.
He says the exemption makes sense since the aim of the proposal is to move cars out of peak hours.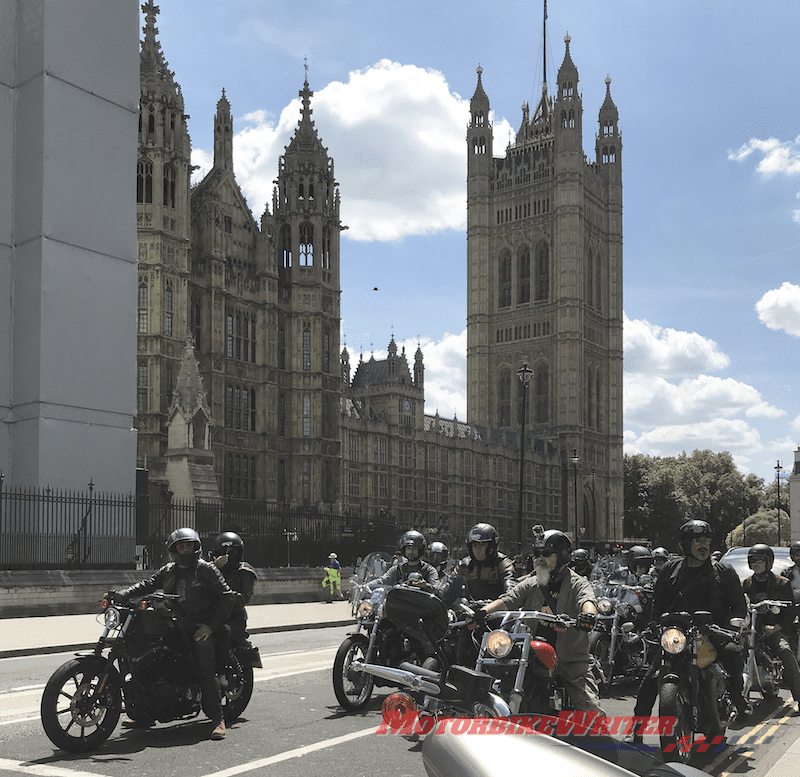 "So motorbikes could be exempt as is the case in London initially when they had a congestion charge into Central London," he says.
However, from April 2019 the new London Ultra Low Emissions Zone will charge £12.50 (about $A23) a day for motorcycles and scooters that do not meet Euro 3 emissions standards.
Congestion tax and bike bans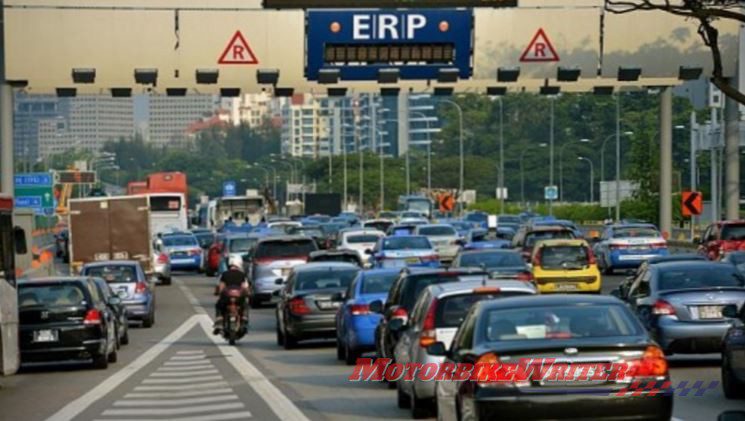 Cities around the world have introduced or are introducing congestion charges and bans on motorcycles not only to reduce traffic congestion but also air pollution:
Singapore has road-user charges in a CBD zone resulting in a 20% reduction in delays and plans to ban pre-2003 motorcycles throughout the city in 10 years;

Milan's Ecopass charges all vehicles entering a designated traffic restricted zone and bans old cars and bikes that do not meet set emissions standards;

A cordon charge in Stockholm has led to 24% fewer commuter trips by car (motorcycles and scooters are exempt), with most people switching to public transport and Gothenburg following the same example;

China and Brazil are considering congestion charges in various cities;

Oregon, USA, has trialled a voluntary pay-per-mile distance charge resulting in a 22% drop in traffic in peak hours and a 91% approval by participants; and

London's Low Emissions Zone charge

 has helped stabilise traffic congestion over the past decade despite population growth of 1.3 million. Motorcycles, scooters and electric vehicles are exempt, but from next month some older bikes will cop a £12.50 daily fee to access the new London Ultra Low Emissions Zone.
Riders everywhere should be concerned because these taxes and bans are likely to become more widespread in other congested cities in future.
In 2017, the Grattan Institute suggested congestion charges in Sydney and Melbourne during peak hours.
Last year, Melbourne's Reducing Traffic for Better Streets paper suggested a charge per kilometre to replace vehicle registration fees and/or fuel excise.
The Federal Bureau of Infrastructure, Transport and Regional Economics also recommends a similar tax in major cities saying congestion costs Australia upwards of $16 billion each year.