Just days after we published an article in which Queensland Police waived an erroneous fine for a "void" motorcycle helmet sticker, a second similar incorrect infringement has surfaced.
And it seems one of the chiefs of the Road Policing Command is so out of touch with the Australian and Queensland Road Rules and Standards he even thinks European-approved helmets can't be sold legally in Queensland stores.
The lack of police knowledge about helmet rules has alarmed the new Australian Motorcycle Council chairman, Guy Stanford. 
He has called on Police Minister Mark Ryan and Police Commissioner Katarina Carroll to ensure officers are correctly educated about the rules before more riders are erroneously fined.
And Queensland is not the only state where police are getting the rules and standards wrong. Click here for more details.
Incorrect fine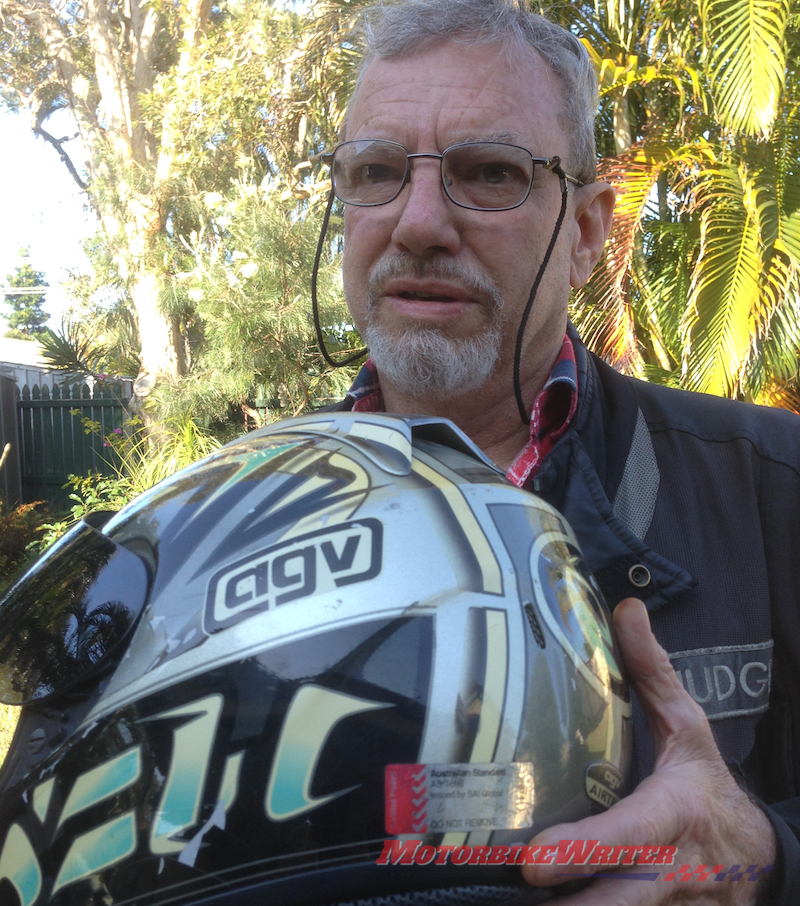 In the first instance of an incorrect helmet fine, a rider had an external sticker showing "VOID" from sun exposure and an internal certification label affected by wear and sweat. 
Neither the Australian Road Rules nor the Australian Standards make any reference to an age limit for motorcycle helmets.
Police admitted their error and said it was an "isolated incident" and "the officer has been given guidance regarding the matter".
However, that is not the case and police are issuing incorrect fines because they apparently don't know the relevant road rules and helmet standards.
Second fine
In the second incident, Robbie Graham copped a fine for a non-compliant helmet even though it had a proper Australian compliance sticker on the outside although the interior label had disappeared with normal wear and tear.
Guy says riders only need one form of certification "mark" on their helmet, either the external sticker or internal label, not both.
He says there is no reference in the road rules nor standard to helmets being non-compliant because of the wear and tear to the certification sticker or label.
The Queensland Department of Transport also notes that "either" a sticker or label is all that is legally required.
Fight against incorrect fine
Robbie has vowed to fight the $400/three-demerit-point fine and has written to the Police Commissioner and Department.
We also contacted Police HQ to ask why this has occurred, how they would ensure proper education of their officers and whether they would waive the incorrect fine.
Their insufficient reply did not answer any of our questions.
Instead, police referred us to the officer in charge and said "personal correspondence has been provided to the relevant party regarding this matter".
That "personal correspondence" consisted of a phone message left for Robbie by an officer from the Organised Crime Gangs Maxima Road Policing Unit.
The message suggested Robbie had "two options — you can pay the fine or go to court".
We contacted the phone number supplied and spoke with the Officer in Charge of the unit, Sgt Cameron Wilson.
The Sgt agrees that riders only need either the sticker or label as stated on the Department of Transport website and admitted by police in waiving Ian's fine.
However, he says if the helmet only has the sticker, it needs to have all the information that is on the internal label as well as a date of manufacture.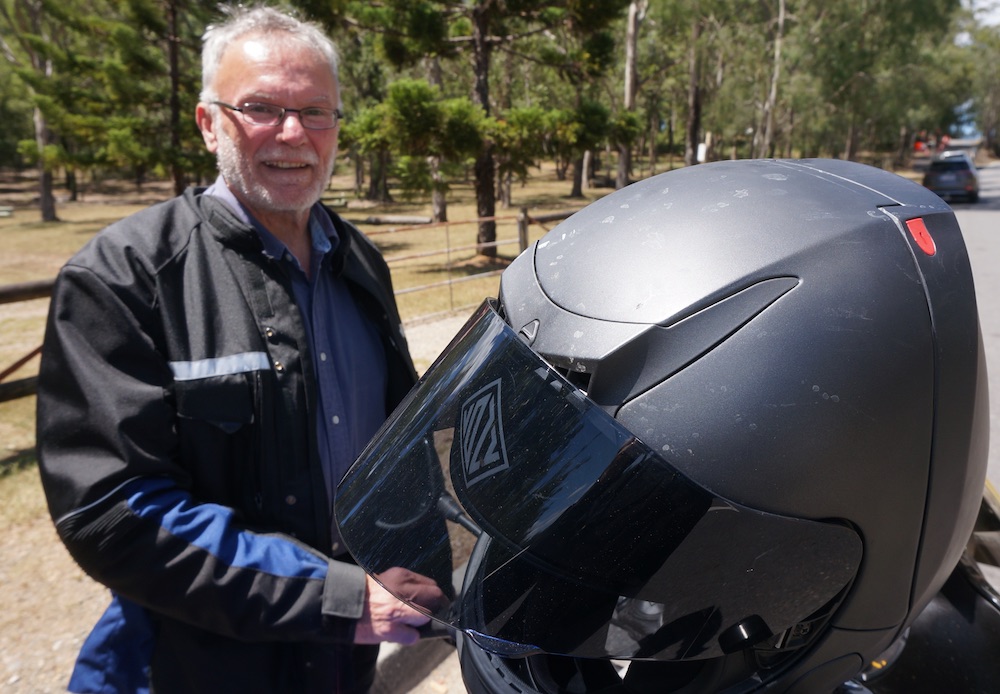 Guy points out that there has never been any external sticker with all that information and the date of manufacture is superfluous because there is no expiry date requirement for helmets.
Not only was his interpretation of the rules askew, but he didn't even know that European-approved helmets could legally be sold in shops.
We asked Police HQ what training police received on helmet rules.
They replied: "Although there is no specific formal training package regarding motor cycle helmets, all officers are trained in statutory interpretation to enable them to enforce the law."
Guy says the term "trained in statutory interpretation" sounds like something the Red Queen from Alice in Wonderland would say.
"Perhaps this Sergeant needs to take advice from a hookah-smoking caterpillar before he goes crimson with rage and demands "Off with his head!" before going off to play croquet using flamingos for sticks," he says.
"We really are in some childish alternate reality with this stuff."
Court option
While police continue to incorrectly issue helmet fines, riders are left with the two options of paying a fine for an offence they did not commit or waste the court's time and their time with the expense of a court hearing.
"They shouldn't be issuing incorrect fines to people in the first place," Robbie says.
"This doesn't show ethics or integrity. It's just wrong.
"You have to stand up for everyone else not just yourself."
We contacted the Police Minister who has now asked the police to investigate the matter.
Police have now advised:
The Superintendent, Operations Commander will review and provide general advice to all Road Policing Officers in relation to legislation and policy for motorcycle helmet compliance. 
We are not sure what that internal "review" will find nor whether police will communicate the result of their review to the general public.
We will follow the progress of Robbie's fine challenge.