Redefining the Aggressive Street Helmet
The Icon Variant was an important street-riding option, but now the company has an all-new helmet that builds on the success of that helmet. The Variant Pro helmet takes what the original Variant did and made it better. It has a refined fit, improved functions and features, and a lighter weight. In short, it's a better helmet.
The unique shell of the Icon Variant Pro features a fiberglass, Dyneema, carbon matrix. This shell was designed aerodynamically and features an aggressive style. It along with the EPS, interior, and the helmets other features get it DOT, ECE, and PSC approval.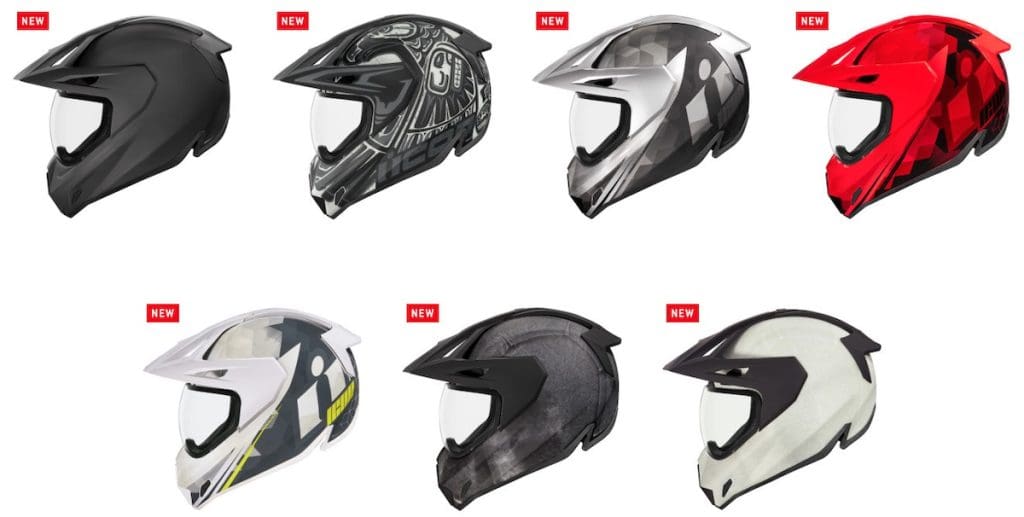 The helmet features eight different intake vents and two large exhaust ports, a fog-resistant face shield, a removable five-piece interior liner with moisture-wicking fabric, and comes in a variety of colorways, including the special Construct and Rubatone finishes. The Construct shows the multi-material matrix shell construction and the Rubatone is a smooth flat black finish.
The other two graphics include the Totem and Ascension. The Totem is a unique black and white graphic. The Ascension comes in three different colors, including a red option; gray, white, and black option; and a gray, white, and yellow option. It's an attractive helmet and I'm looking forward to seeing it up close sometime and hopefully getting to review it.