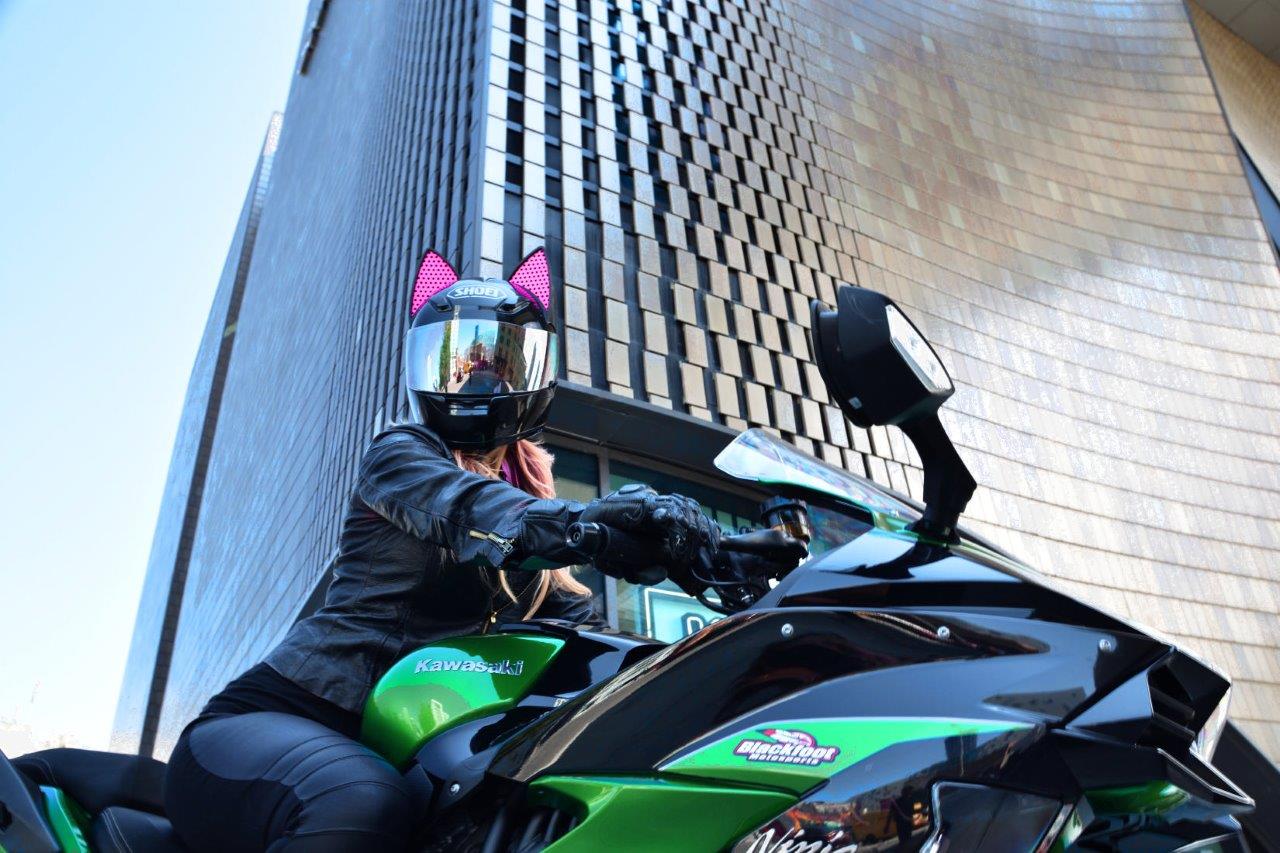 Overview
Overall, a cost-effective and awesome option to keep your helmet and add this very noticeable and adorable feature.
With a base price of $49.95 USD, you can't go wrong as you have the benefit of using a higher end helmet if you wish or just cost flexibility unlike the closest competition I found, which would be Neko Helmets that start at $395.00 USD.
After a few weeks of testing the Cat Ear Helmet upgrades out, I have to say I'm quite satisfied with the product.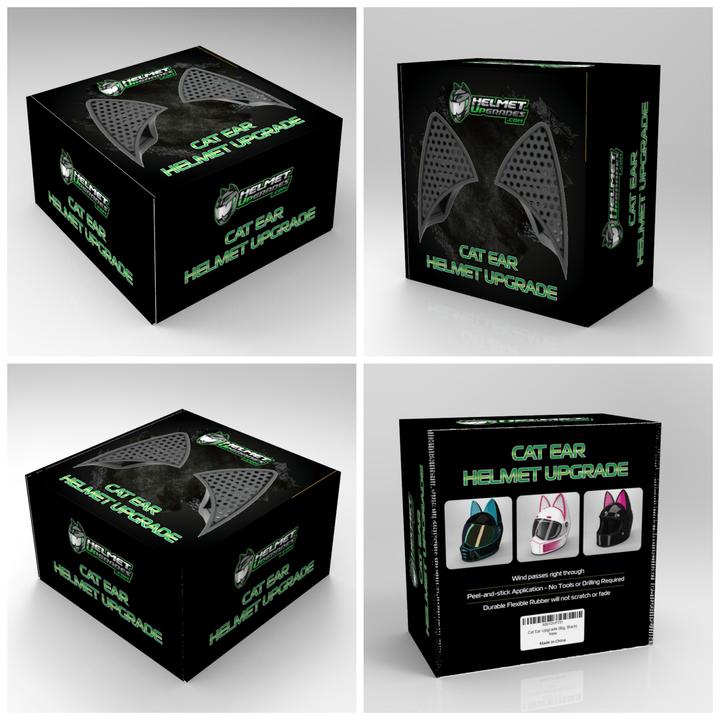 Pros
Flexible parts
Cost-effective
Head-turning ears with a reflective insert that increases safety (which we can all use).
Cons
The decals seem to come off fairly easily
The finish isn't perfect as there are some edges where you can tell they came out of the mold.
Color Decals for Ears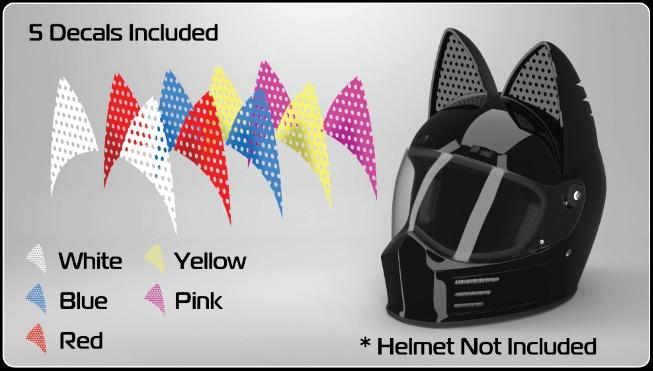 Features luminescent color decals for the inside of the ears in five different colors: pink, white, red, blue and yellow (with more colors to become available soon). These decals are easy to insert and change if needed. This is an awesome safety add-on, anything to make you more noticed as a rider is a bonus. Plus these things are so darn cute and turn a whole ton of heads.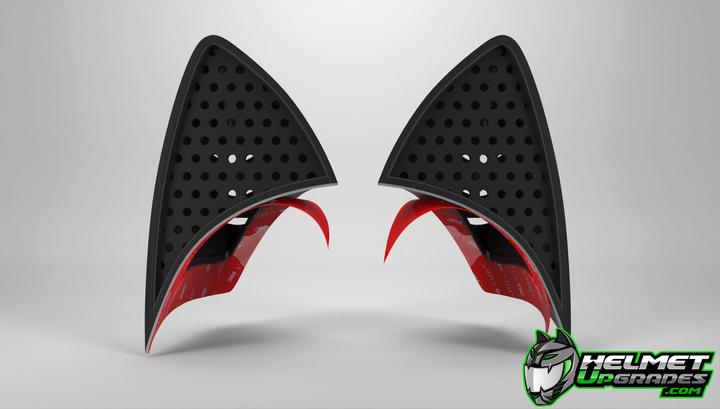 Currently black or white and they should fit on most, if not all of the helmets on the market. This is something I love because I don't have to sacrifice the quality of helmet as I'm biased towards the Shoei RF series since the RF-1000's came out in the early millennia.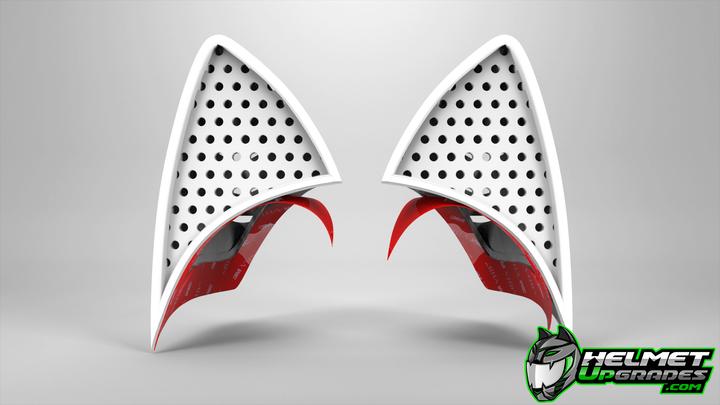 Another option I had found was a helmet itself, that I haven't tested or known if the fit/quality/finish is any good, let alone meets North American D.O.T. standards at the very least.
I noticed just wearing them riding around tends to get more looks – and smiles. If you get sick of one color, just be sure to keep the sticker backing if you want to reuse the old color – or you can order new ones (not quite yet, release date TBA at this point).
Expect the decal may or may not stay on with reuse, more on that in a bit.
Design – Prepare For Some Onlookers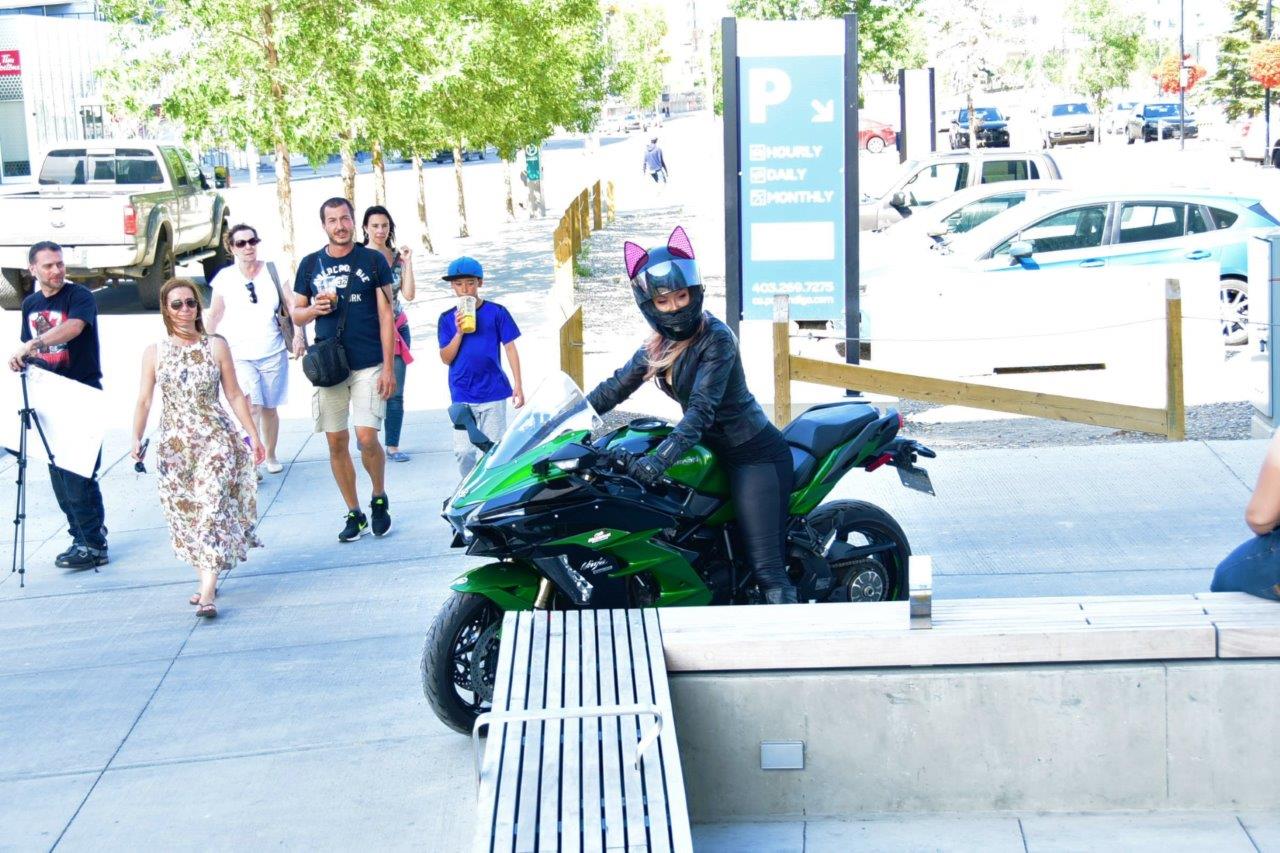 The design is durable and yielding, but not really aerodynamic and I did notice a weight difference, mind you, I was using a super light helmet to begin with.
The ears are made of silicon rubber, which makes them flexible and lightweight. There are some residual edges that appear to not have been cut completely off, but it's easy enough to fix if you are a perfectionist and honestly barely noticeable if you aren't.
I decided to see how they fare when stuck in my Shoei helmet bag and transported to my motorcycle school. When I arrived and took out the helmet, the ears were still in place on the helmet, however, one of the decals had come off and reattached itself to the crown of the helmet. They will come off if the ears are bent, apparently.
I asked Karl (Cat Ear Helmet upgrades contact) about replacement decals and what to do about reapplying them and the solutions were that either you would need to pretty much apply another adhesive or order another set, which can be ordered online separate from the ears. Price is TBA as they are currently in the works of adding additional color options.
Because of the curve at the bottom – it fit my helmet pretty well. However, make sure that you can lift your visor prior to installing them where you chose on the helmet. I learned the hard way and you can check out the video of the install and results here:
Apparently, they are designed to fit most helmet curvatures and you can check out their other customer photos here.
Where To Purchase & More
You can order directly from their site at Helmet Upgrades. They also sell them off of eBay and Amazon.
If you and a bunch of friends want to get into the kitty ear craze, you can also get discounts on ordering multiples (unless you're like me, who ends up with a collection of helmets).
The only real con I noticed is at highway speeds – they do create some drag – which anything changing the aerodynamics of the helmet will. It is kind of to be expected unless they create a more aerodynamic design.
There is mention of a racing version – however, at the moment I haven't gotten much for details other than a price of $29.95 USD.
For the influencers out there, they have an affiliate program too. So please contact Helmet Upgrades for more information.
Cat Ear Helmet Upgrades Image Gallery