One of my favorite things about the motorcycle industry is we are always looking for ways to improve our machines – but also to keep things fun. 
Cardo's recent project in partnership with KTM is a prime example of this beauty balance, so without further ado, let's take a look at what they just dragged out of the lab to play matchy-matchy.
(Spoiler – we adore the thing)
World, meet the KTM Packtalk Edge – the same advanced helmet communication system we know and love, but Team Orange-style.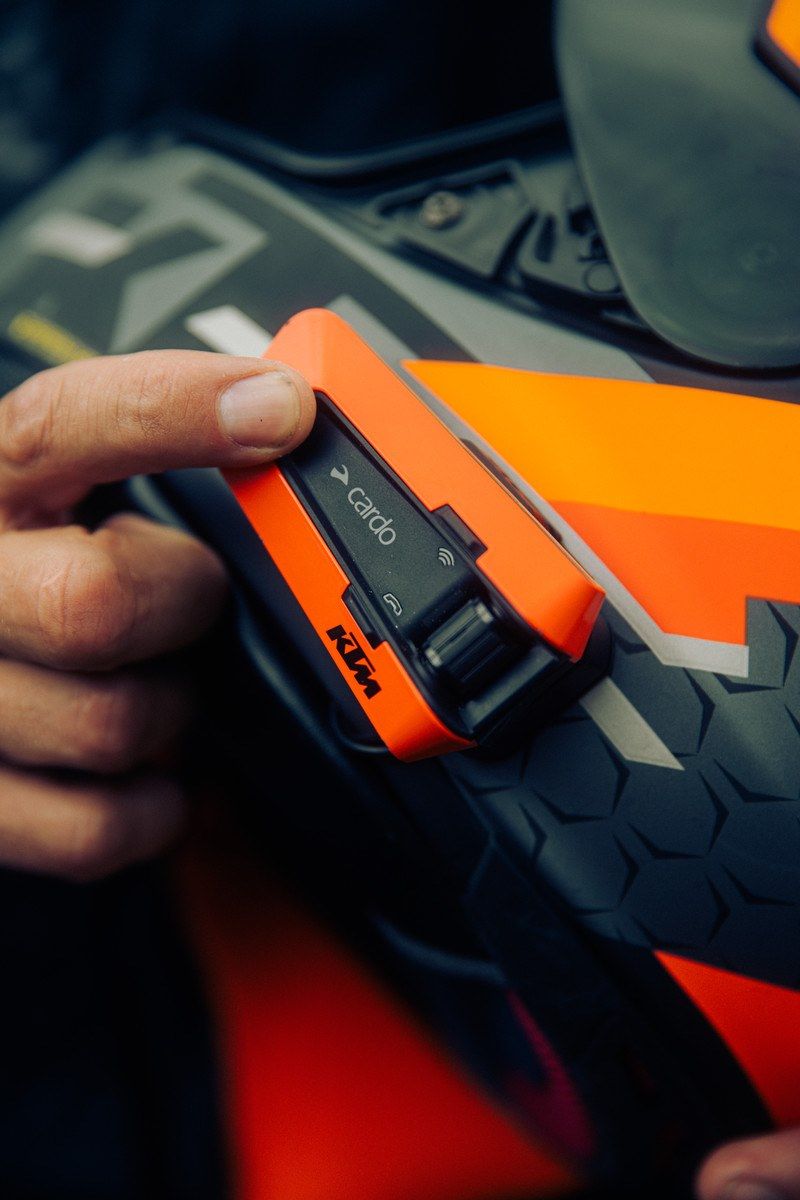 "Motorcyclists the world over are keenly aware that when they see orange, they know it's KTM, and the KTM PACKTALK EDGE Special Edition allows riders to proudly display their loyalty for this iconic brand," says Shachar Harari, VP of Business Development at Cardo Systems. 
"It is an absolute pleasure to join forces with a brand as respected as KTM."

In line with the OG Packtalk Edge's specs, this unit shows off the following:
A black KTM logo against an orange finish

Second-generation Dynamic Mesh Communication (DMC) connectivity

JBL Audio Clarity

Enhanced microphone and noise cancellation system

Faster pairing (in DMC and Bluetooth modes)

Massive connectivity potential (up to 15 riders)

Nearly one mile range

Cardo's Natural Voice Operation technology ("Hey, Cardo") 

Antenna free

All-new magnetic "Air Mount" 

Waterproof, dust and mudproof

Compatible with all helmet makes and models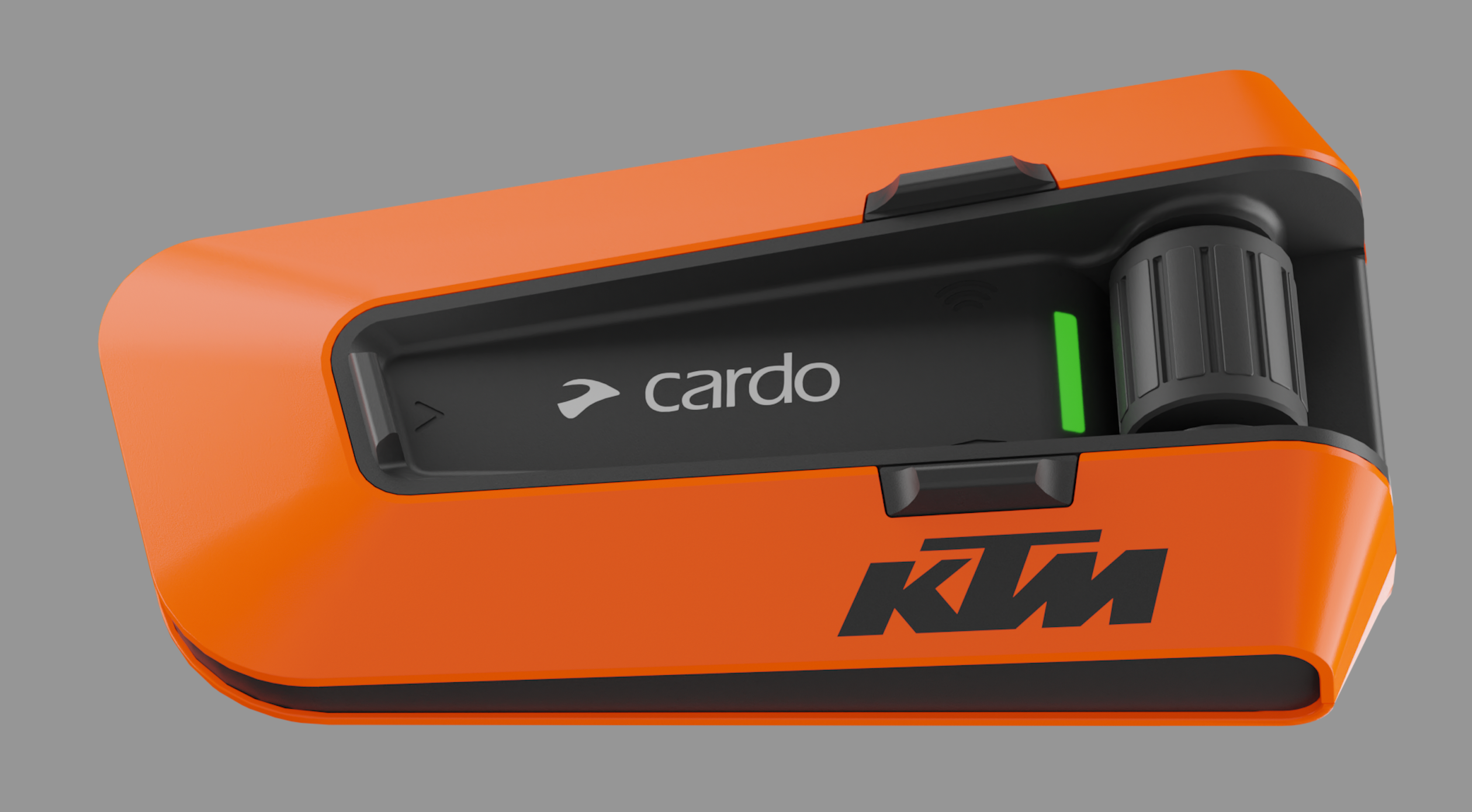 "Our alliance with Cardo Systems means we can celebrate two things that are really important to us: leading technology, and a fun and thrilling riding experience," adds Federico Valentini, the KTM Head of Global Marketing. 
"Equipping KTM riders with leading technology to maximize their riding experience is our first and foremost goal, and there is no better partner to help achieve this than Cardo Systems."
"The KTM PACKTALK EDGE will significantly enhance any shared trip, whether by road on a KTM Duke or off-road on a KTM Adventure."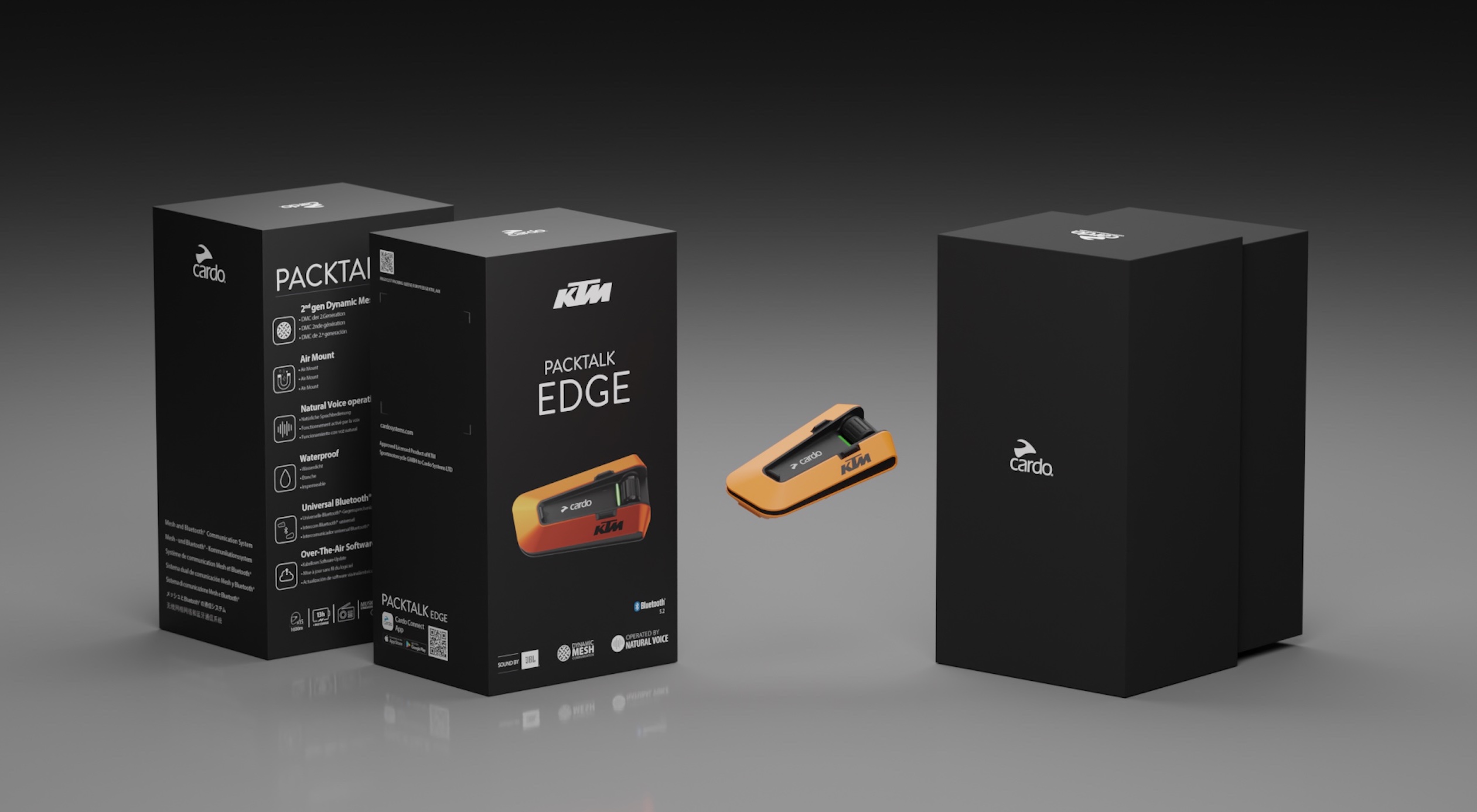 So how much extra green will the lickable KTM Packtalk Edge cost you?
Believe it or not, nothing. The price is the same.
With the original Packtalk Edge hovering around the US$ 389.95 mark, it's a (pleasant) surprise to see the KTM Packtalk Edge also boasting an MSRP of $389.95/€389,95. 
Thanks KTM! The graphics may be free, but the memories are forever, it seems. 
To get your twisty-wristies on a box or two, be sure to hit up Cardo's website, and as ever – stay safe on the twisties.