If you're into Cardo's comm systems, you may soon be paying a monthly membership for the privilege of powering about with their units – and their PackTalk Custom is the first product to debut their pay-per-feature (PPF) system.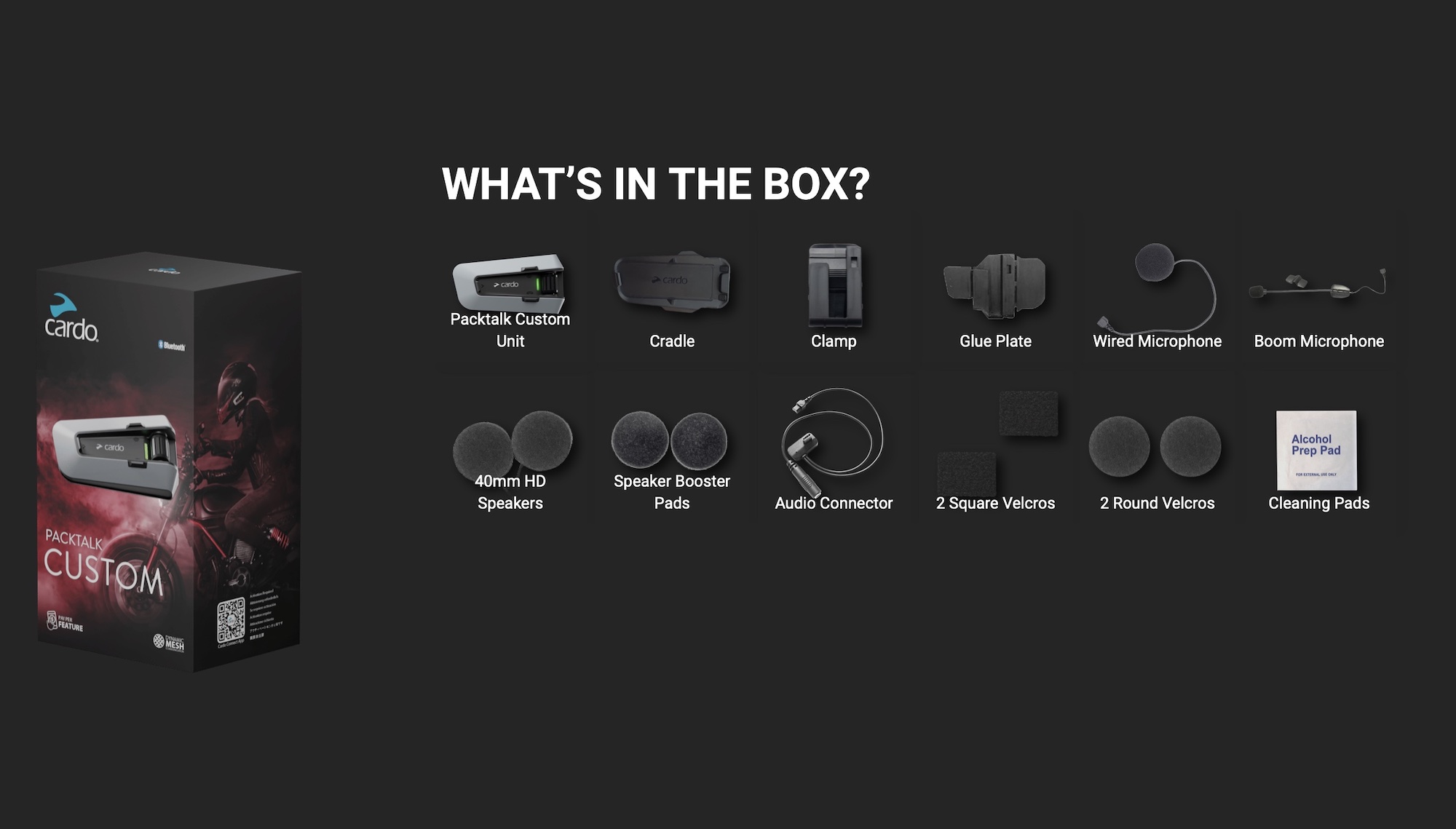 Cardo's website states that the $269 USD PackTalk Custom comes with three tiers of upgrade availability:
SILVER
Starting at $2.99 monthly / $19.99 yearly, Cardo's Silver Tier allows you to share your music, have up to 3 audio profiles, and benefit from Speed Dial.
GOLD
Starting at $4.99 monthly / $29.99 yearly, Cardo's Gold Tier packs a punch, adding all of the above to Universal Bluetooth Intercom, the option to have a Bluetooth bridge, and the availability to play around with a 2nd Channel Connection.
PLATINUM
Starting at $6.99 monthly / $39.99 yearly, Cardo's Platinum Tier is Gold + Voice Commands and Eco Mode.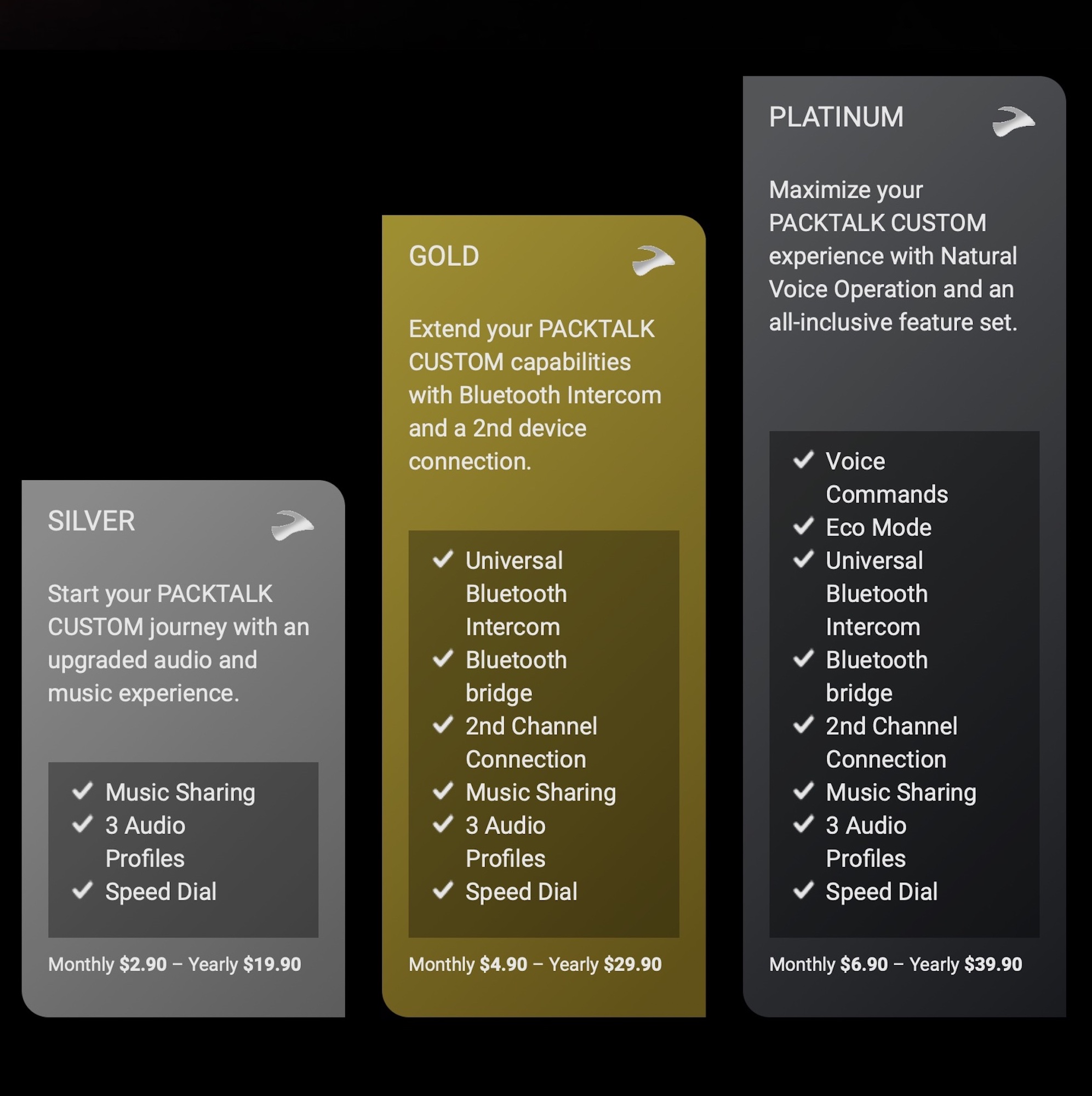 I have to admit – Cardo played a clever strategy. While it's all well and good to winge about back-end bucks holding features hostage as a sold service, Cardo made sure to have a "standard" level of operation available on the PackTalk Custom for free, rendering the upgrade service non-mandatory… and tantalizingly out of reach.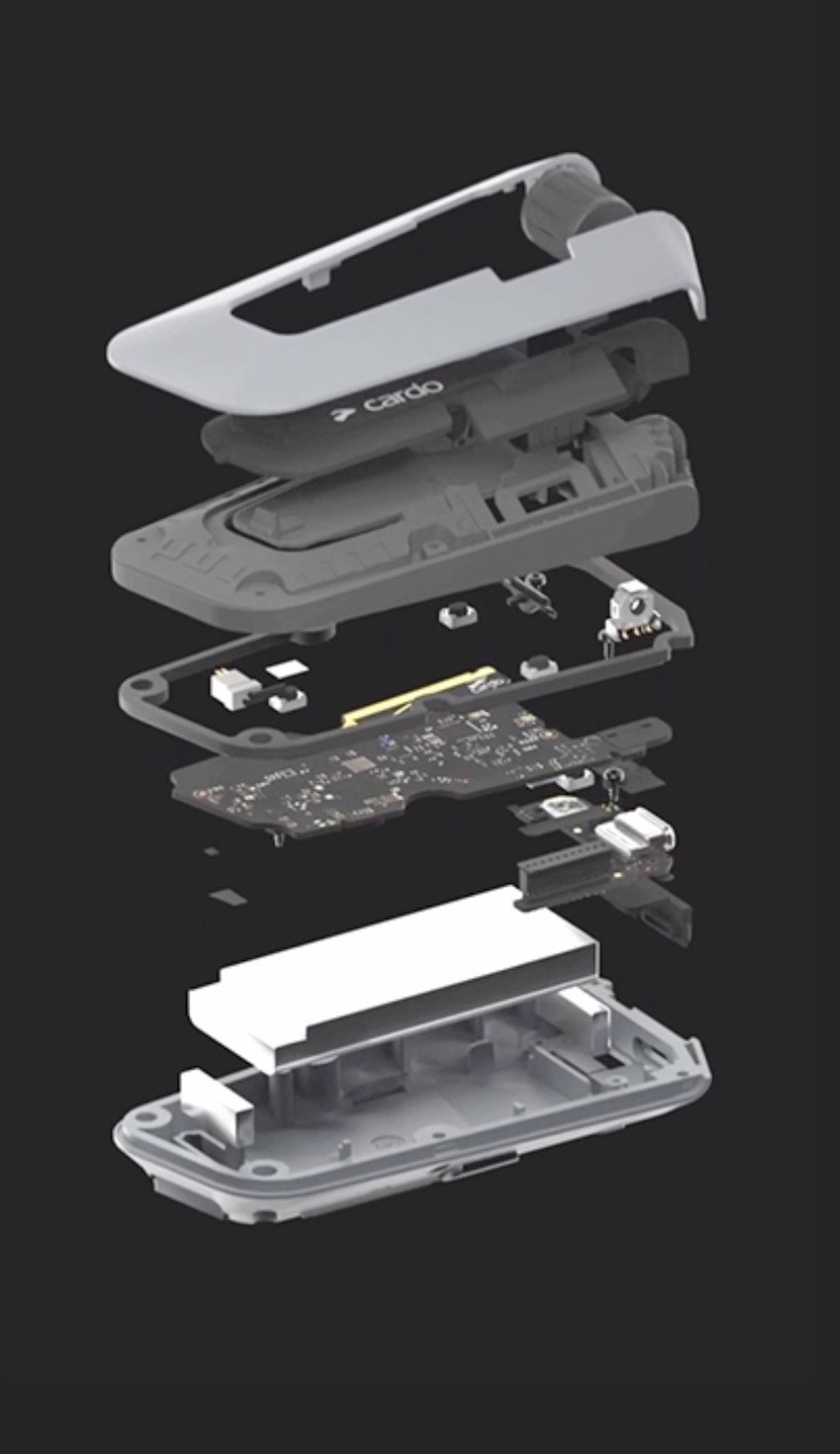 Here's what's available as standard on Cardo's PackTalk Custom, according to the recent press release:
Second-generation Dynamic Mesh Communication
Waterproof IP67
Connect with up to 15 riders with up to a 1.6K rider-to-rider range
40mm HD speakers
Over-The-Air software updates eliminates the need for cables or WiFi adapters
Bluetooth 5.2 Technology
13hrs talk time with fast charging (20-mins provides 2-hours of talk time)
2-Year Warranty
Despite the above allowance, there's no denying that Cardo's new triple-tier takeover witholds both versatility and value – and one cannot help but wonder what price Cardo would have placed the PackTalk Custom if the thing had been put out as a single-sale product.
*Media sourced from Cardo Systems*