EV and Squeaky Clean
CAKE has a very minimalist approach when it comes to electric bikes and EV transportation. Their products are stripped down, and more-or-less composed of a seat, wheels, battery, handlebars, and fork. It's about as minimal as you can get, and the aesthetic is both refreshing and welcomed.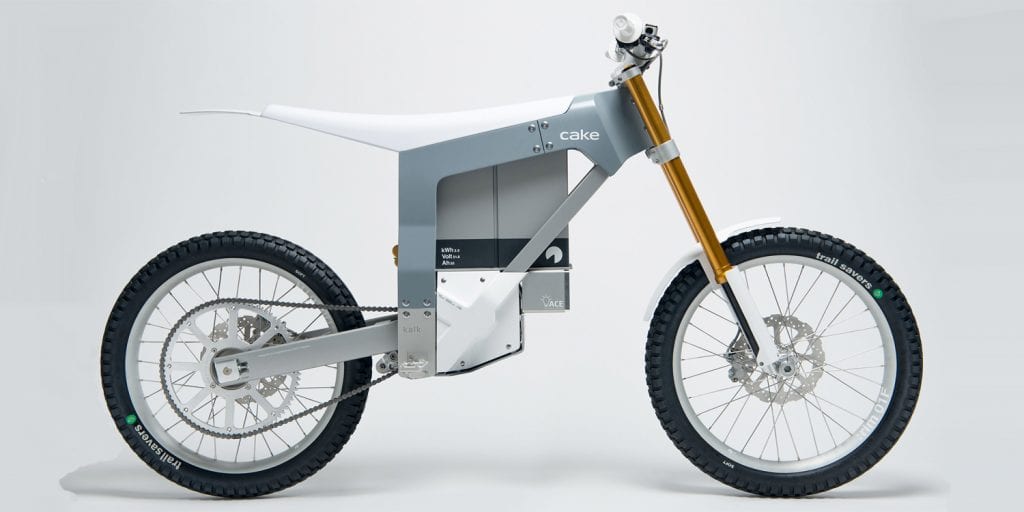 Just because your vehicle runs on electric batteries, doesn't mean it's the cleanest option available. Battery production is its own can of worms with its own drawbacks and flaws. Northvolt seeks to manufacture the greenest battery cells possible with their factories relying and running on fully renewable energy sources. Lithium plants are ugly and can cause a black eye on the industry depending on what angle you're looking from, so Northvolt ensures their batteries materials are sourced from areas free of conflict, child labor among other human rights issues.
CAKE aims to team up with Northvolt to take their moral approach to EV tech to get them closer to their overall goal of being a completely zero-emission manufacturing process.
Stefan Ytterborn, CEO of CAKE said, "What Northvolt is doing here truly supports our mission toward zero-emissions…" "The Northvolt concept of fossil-fuel-free manufacturing of battery cells and their commitment to recycling means that we will take a giant leap forward in our mission…"