Touring and Commuting
Caberg has a new modular helmet design called the Horus. A portion of the sales of this helmet will go to the Bergamo Alpine Association to support the city, which was strongly affected by the COVID-19 pandemic.
Horus is a modular designed for both touring and urban commuting. It can be worn both as an open face helmet and as a full-face easily and received ECE homologation under both categories (P and J), according to Motociclismo.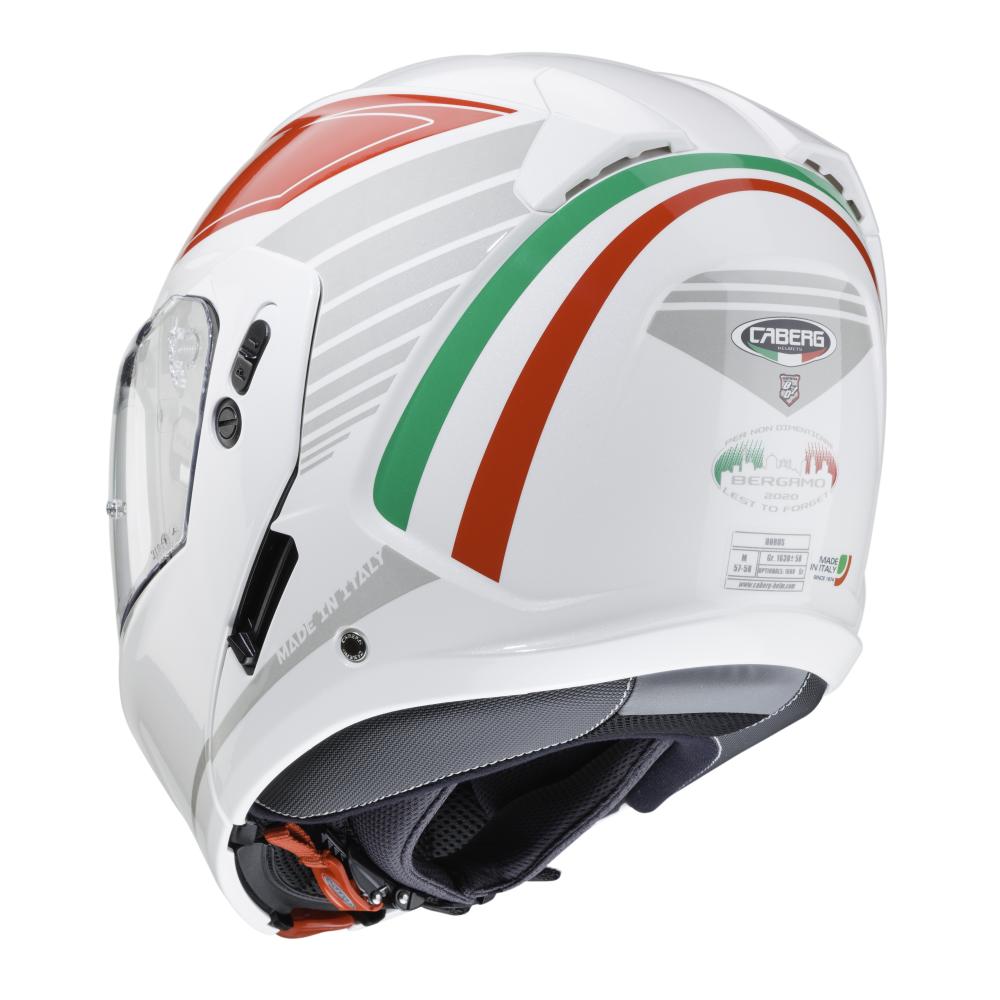 The pivot point of the chin guard is different than that of the visor, which is a unique feature. This limits the sail effect when riding with the chin bar in the upright (open-face) position. Horus also gets a Pinlock as standard and a sun visor. There's an advanced ventilation system, and breathable fabrics inside the helmet, too. 
I'm a huge fan of modular helmets. I regularly wear one when I ride, so when I saw Caberg's new Horus helmet I got excited. However, Caberg doesn't sell this in North America from what I can see, so I'm a bit bummed. Still, this is a good option for those who live in Italy or the UK.