Race Teams Get the Coolest Stuff
The BMW WorldSBK Team is obviously on the cutting edge of motorcycle racing technology, but did you know the team also is on the cutting edge in terms of motorsports manufacturing? 
The team is actually using 3D printing right at the trackside. According to a recent press release from BMW, the team has a 3D printer right at the racetrack. This enables fast and efficient production of new prototype components right at the circuit.
This opens up all sorts of possibilities. Obviously, more important parts that are high stress would need to be tested before use, but some smaller, less stressed parts and components don't have to be tested before they can be put into use.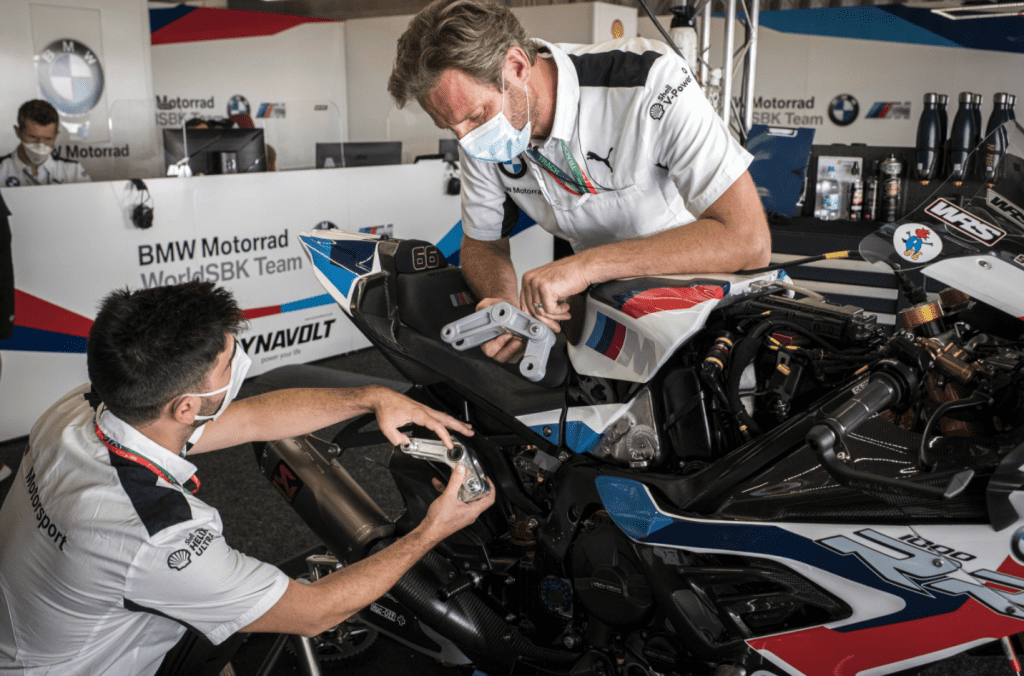 "This technology allows us to make improvements to the RR quickly and efficiently. The development of a WorldSBK bike is an ongoing process and it is often the minor details that make a motorbike better," said BMW Motorrad Motorsport Director Marc Bongers.
The 3D printers at the track do have limited capabilities. This means that for major adjustments, BMW will take what was created or learned at the track and then use them in its Additive Manufacturing Facility.