Lots to Love from BMW
BMW had a few jaw-dropping bikes ready for EICMA this year. The motorcycle company didn't mess around showing up with some real surprises. Here is a look at the machines that you should be very excited about.
Concept R18/2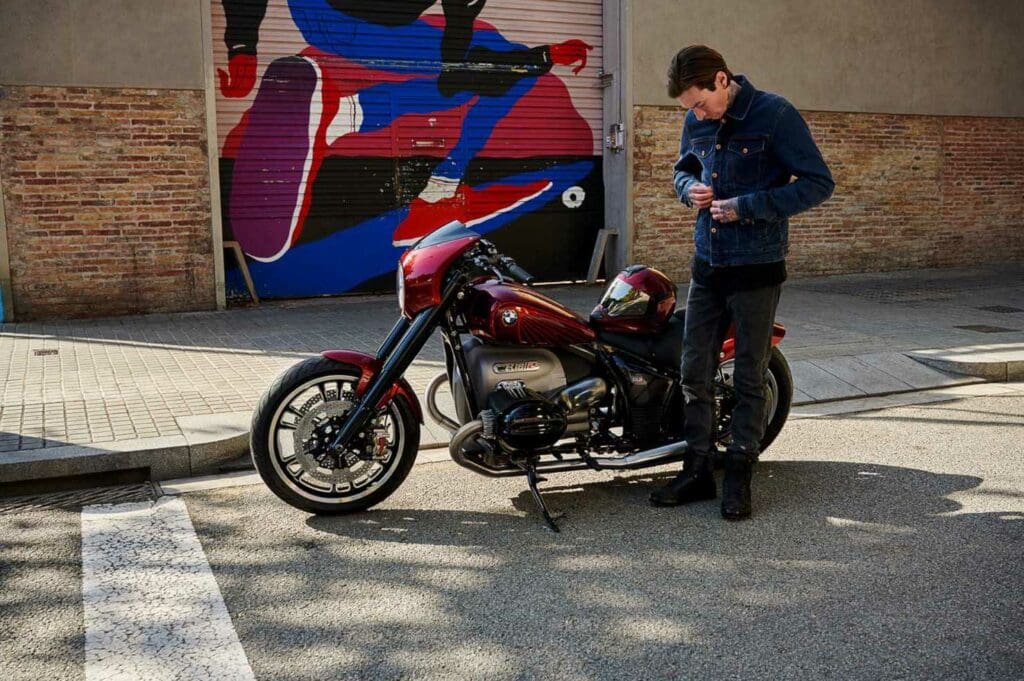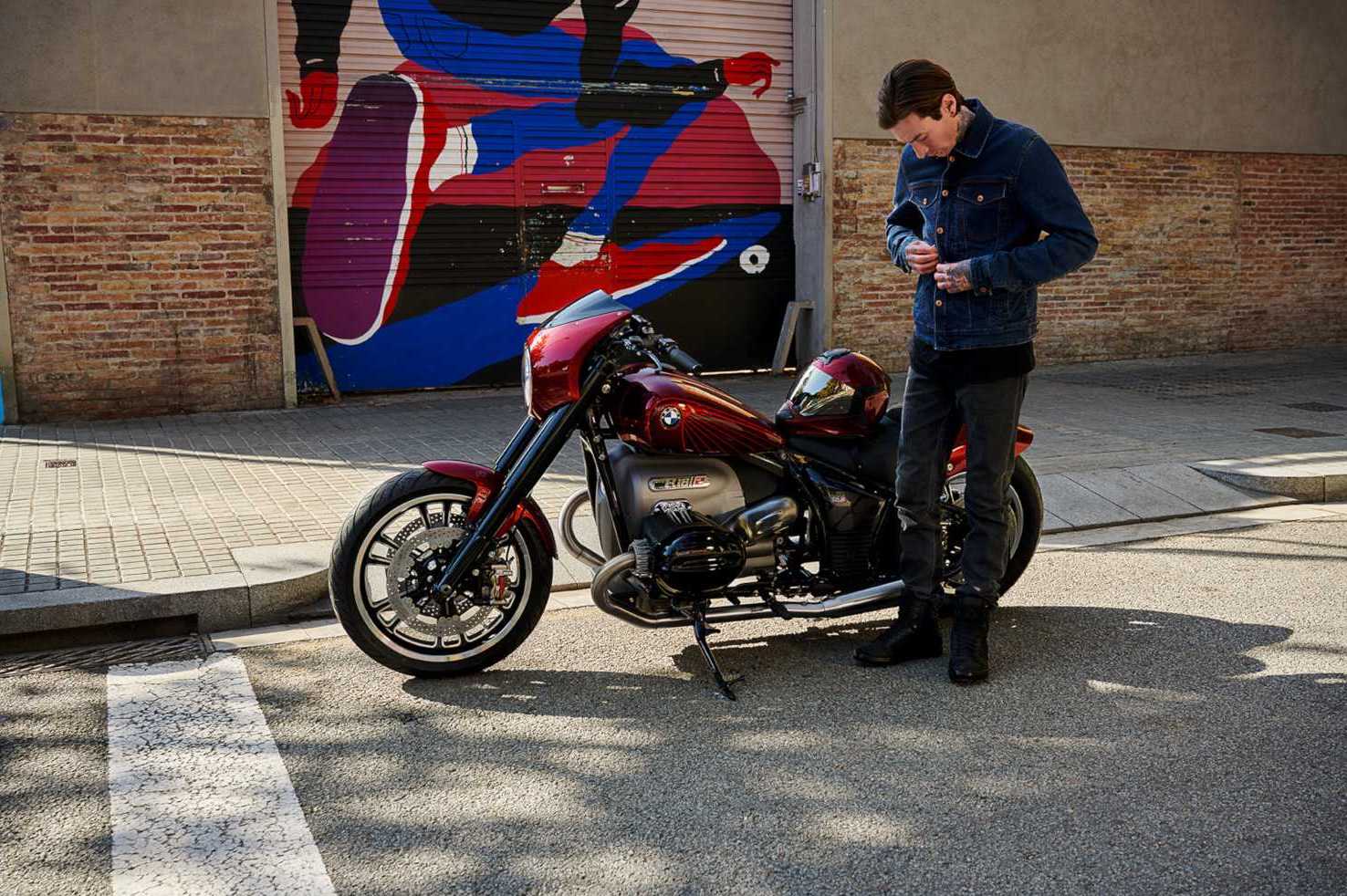 I like big cylinders and I cannot lie, so when BMW rolled out another cruiser concept. It is called the R18 /2. Yes, I was hoping for a production model, but it seems BMW has hit us with another gorgeous concept bike. This one, too, features swooping lines and gorgeous looks. It is a design more modern than the first R18 concept.
The bike utilizes the new 1,800cc boxer engine that showed up on the first bike. This motorcycle features a 19-inch wheel up front and a 16-inch in the rear. They get some Brembo brakes to bring the bike to a stop and the rest of the bike is painted Candy Red Metallic.
BMW said it wanted to showcase how customizable the boxer cruiser machines can be. This concept is to be used as inspiration for both BMW and customers to think about how to craft their own motorcycle.
S1000XR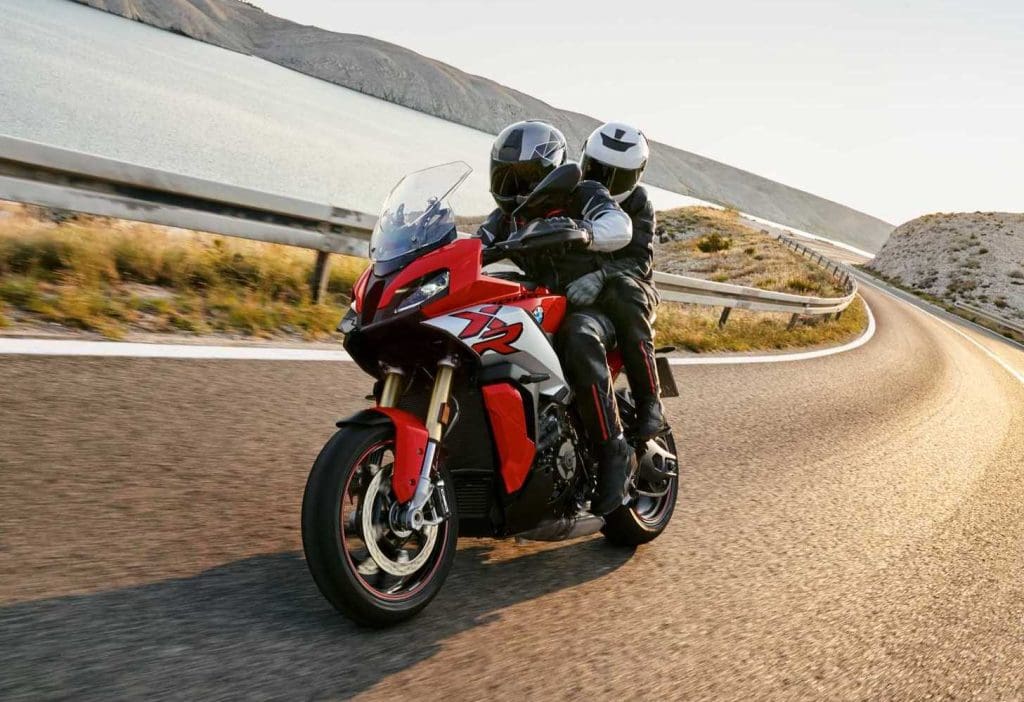 Looking for your next all-around ADV sport touring bike? Here's the S 1000 XR to the rescue. This motorcycle is more or less all new. The bike features a 999cc water-cooled four-cylinder engine that puts out 165 hp. The bike's transmission uses longer rations at higher gears to cut down on the amount of noise the engine produces.
The bike also gets an anti-hopping clutch, engine drag torque control, and BMW's Motorrad Dynamic electronic Suspension Adjustment system. The bike features four ride modes, including rain, road, and dynamic pro (configurable). The bike also gets ABS, wheelie control traction control, hill start, cruise control and more.
BMW didn't seem to release pricing for this model, so that will likely come at a later date.
F 900 R and F900 XR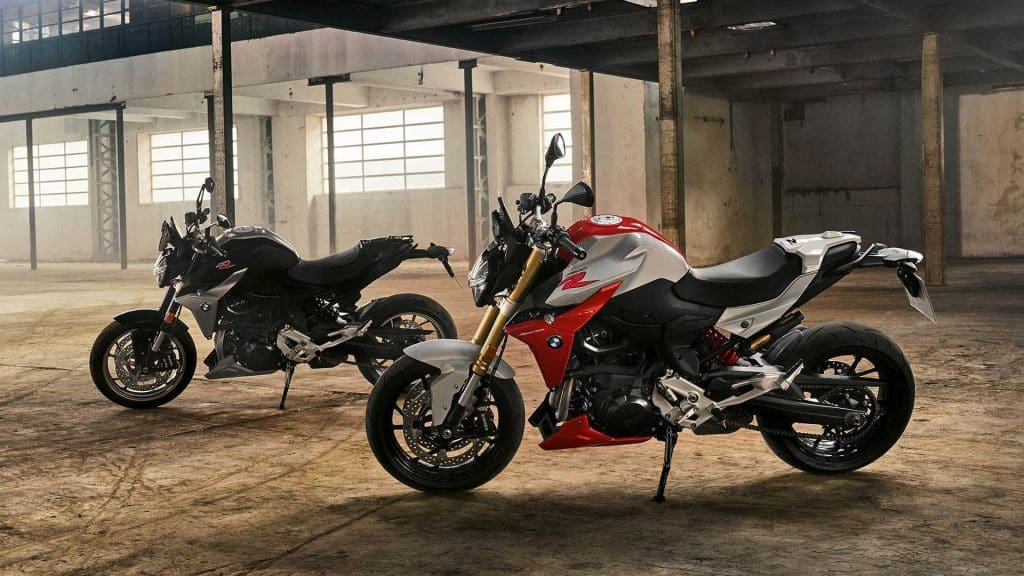 BMW was expected to put out an 850, but the Bavarians threw a curveball and came out with 900s instead. Meet the F 900 R and the F 900 XR. Based on the 9Cento Concept, these bikes borrow visual cues from other BMWs in the lineup and bring a whole new flavor to the BMW crowd.
The XR offers an adjustable windshield and a fairing that should block the rider from the elements quite well. The 900 R is a naked machine and slips into the BMW roadster family easily. The bikes are more of a sport-touring motorcycle than anything and should be wonderful to ride.
They get a new 893cc inline-twin engine that makes 105 hp and about 68 lb-ft of torque. There's also keyless ignition, two riding modes (rain and road), ABS and an intelligent emergency call system. You can also add some optional equipment, including two additonal ride modes, electronic suspension adjustment, ABS Pro and adaptive cornering lights. Pricing hasn't been announced.