A teaser released in India by BMW Motorrad India to their Instagram page (and Youtube) shows a new small-cc sportbike on the way – and by all accounts, she'll be fit to take on the Yamaha R3's crown in all her glory. 
If the 310RR is truly as advertised, then this would be the first time BMW has decided to enter the obscenely popular full-fairinged beginners motorcycle segment. 
Crowd faves like the KTM RC390, Kawi's low-displacement Ninjas (even a few machines from Benelli) currently own the industry space, with many admitting that a low-cc bike inspired by BMW's S1000R/RR would be more than welcome…as long as it comes with a decent pricetag.
So what do we know so far about the 310RR? 
It Will Be the Smallest "RR" in BMW's Range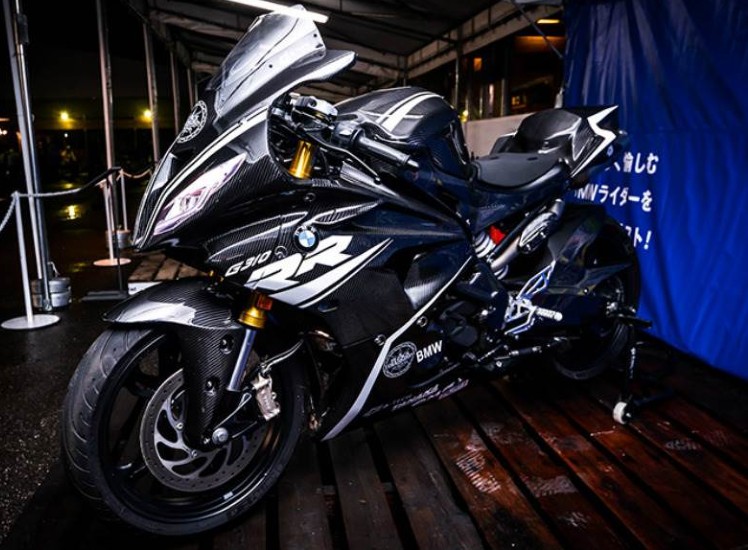 With the bike's larger siblings – the S1000R, S1000RR and M1000RR – rolling their tongues while inspiring the motorcycle community's hooners to no end, it's little wonder that BMW has chosen to feed a demand for a bike that shows off beautiful blue Bavarian bloodlines, yet stays more modest in the checkbooks (fingers crossed). 
It will Have a Single-Cylinder Engine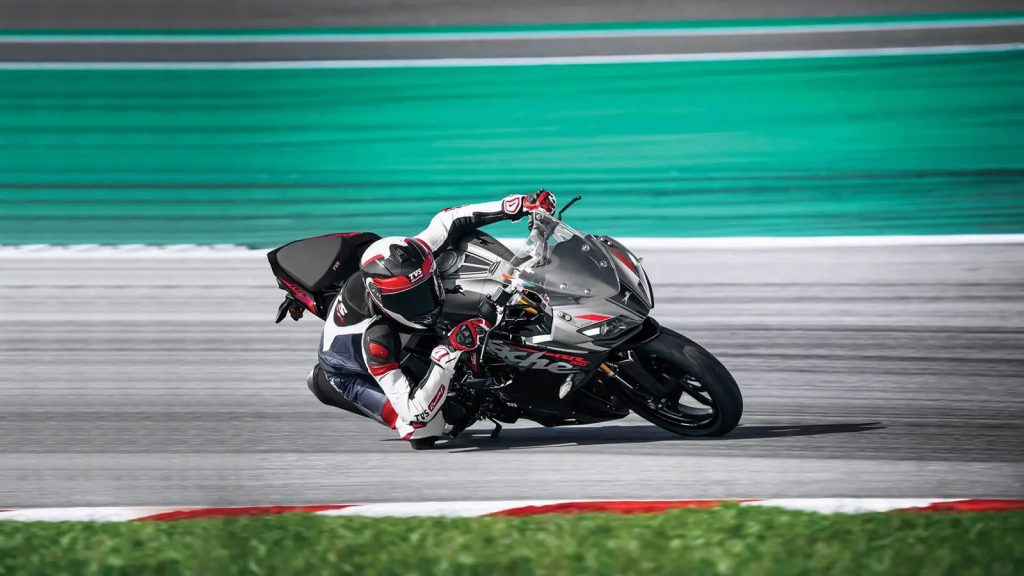 A peashooter 'RR' for BMW??
Word is that this puchy piece of pretty will have the same engine as BMW's G 310 R – the first BMW roadster under 500 cc.
The end result? A beautifully-liveried bike that will likely run a tad hot near the leggies.
We also have a few interesting comments below the Youtube vid, one of which was particularly worth a gander:
BMW should use a two-cylinder engine instead of that one cylinder. If… they use that single cylinder then BMW should retune it to make at least 40 hp power…[otherwise] what is the point of making a new bike with a high price where KTM offers the best package?

The Ninja, R3, Benelli…these overpriced bikes get [sales] because they are more powerful at top speed and have a smoother and better sounding two-cylinder engine.

BMW should notice this issue.
Unfortunately, despite the hype this bike is getting, we're looking at an India-based debut only…for now.
What is your opinion on the incubating BMW 310 RR? Drop a comment down below, and as always – stay safe on the twisties.