Why would anyone think this Marabese Blade with three in-line wheels is a good thing for motorcycles?
The Marabese Blade is the work of the family owned Luciano Marabese design company that also designed the Piaggio MP3 scooter with two side-by-side front wheels.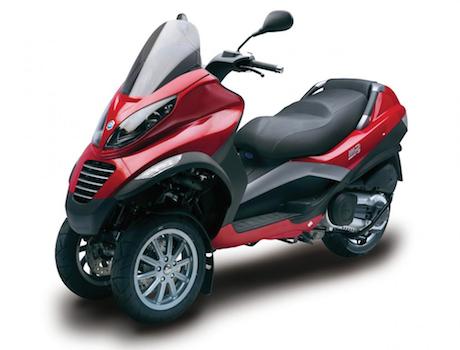 The company has also designed bikes for Aprilia, Moto Guzzi, Triumph and Yamaha.
Their Blade has been designed by Luciano's sons Ricardo and Roberto specifically for Asian markets.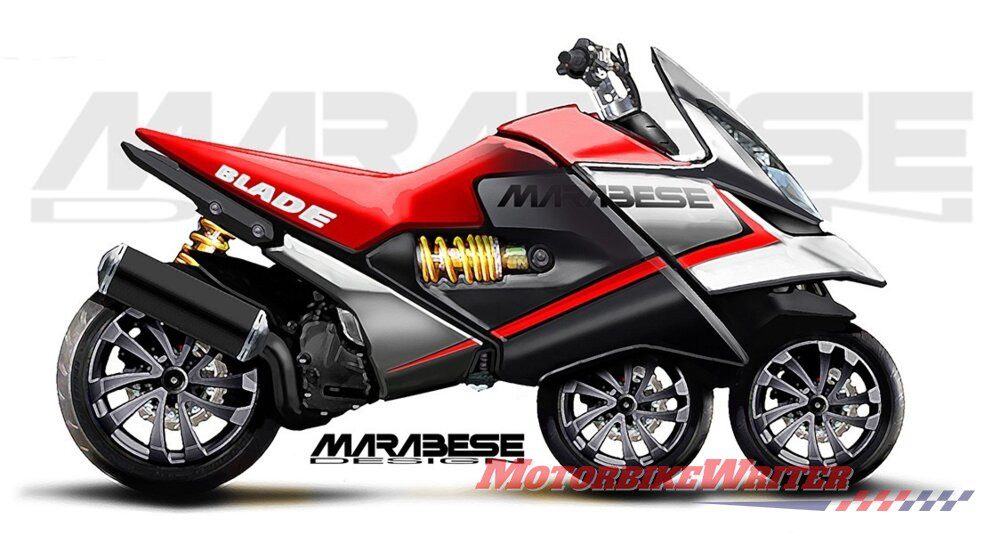 Pros and Cons of Marabese Blade
The advantages could be more braking power and cornering confidence given the increased contact patch of the third tyre.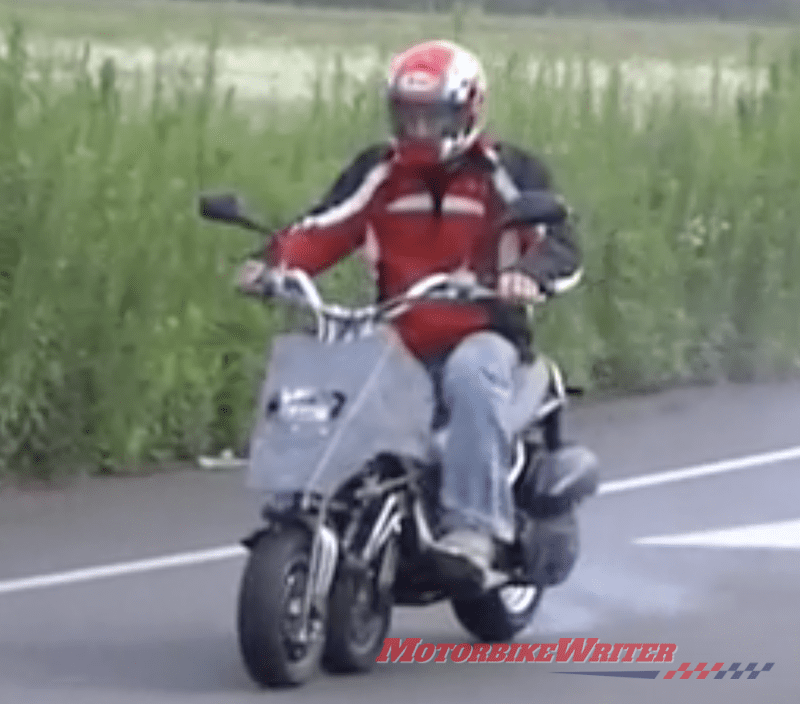 That's also true with other three-wheelers with two side-by-side front wheels such as Yamaha's Niken and TriCity scooter.
It also makes the wheelbase longer which provides more seating space.
That makes it particularly suitable in Asian and African countries where they often fit whole families on motorcycles and scooters.
However, it would also make it heavier and more expensive to buy and maintain given the extra tyre.
We also don't buy their argument that it is narrower for lane filtering as the two Yamahas are not much wider than normal bikes and scooters.
We're also a bit sceptical about the designers' claims that it is more stable over bumps.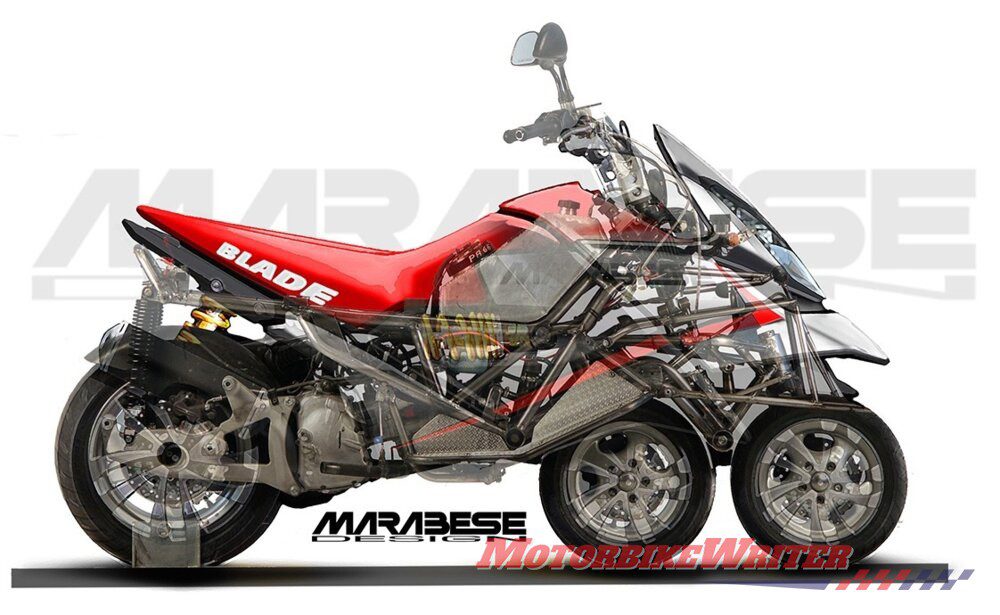 Despite the complex and heavy front suspension system, the impact on the handlebars of the two wheels taking a bump at different times must double the chance of kickback and instability.
The original prototype Blade used 10-inch wheels, but they have now gone up to 12-inch wheels.
That could make steering geometry fairly fast, but it may also contribute to some steering issues we've experienced with 12-inch-wheeled scooters.
It is powered by a single-cylinder 300cc engine, but the designers say it will also fit a twin-cylinder 550cc engine.
Marabese is still working on the prototype and it is not yet confirmed for production.