The four Japanese motorcycle manufacturers last year signed an agreement to standardise electric motorcycle developmet, in particular similar batteries so they can be swapped.
Since then, Yamaha and Kawasaki have patented battery swap ideas for electric motorcycles and scooters.
Now the four companies — Honda, Kawasaki, Suzuki and Yamaha — are about to start testing these batteries.
The one-year "e-Yan OSAKA" tests will be carried out by staff and students at Osaka University who will use the batteries in supplied electric motorcycles.
Battery-swap stations will be installed on campus and at local stores.
The idea is similar to what Kymco has been doing in Taiwan since 2018.
Battery swap technology is not new. British company Battery Traction Ltd came up with the idea in 1938, but it was sidelined by World War II.
Better Place also suggested the idea in 2008 and went broke in 2013.
Car companies dabbled with the idea, but have largely canned it because their batteries are too big.
However, Tesla has patented a robot that can charge an electric car's battery in 15 minutes and some small electric city cars can swap batteries in under a minute.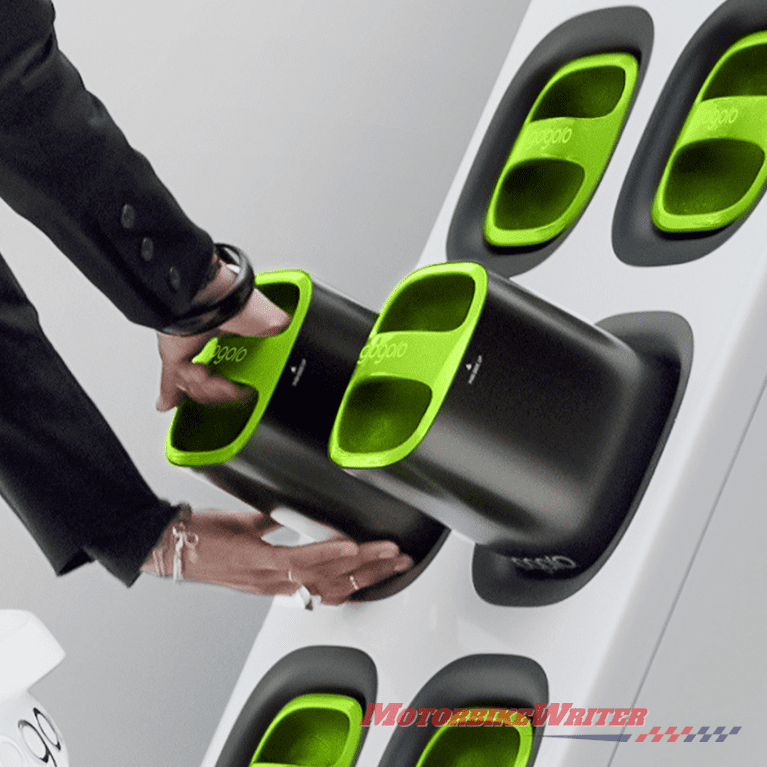 Electric motorcycles and scooters need smaller batteries than cars, so a quick battery swap system for two-wheelers makes a lot of sense and would solve the problem of hours-long recharging.
However, it requires all manufacturers to get on board with standard sized batteries.
Therefore, this move by the four Japanese motorcycle manufacturers is big news for the industry and the future of EVs.
But since battery technology is developing at a rapid pace, especially decreasing in size, a standardised battery size would become obsolete in just a few years.
Kymco uses multiple small batteries weighing about 5kg each to get around the battery size issue.
They are not the first scooter company to suggest battery swap technology.
San Francisco company Scoot has about 700 electric scooters for short-term hire.