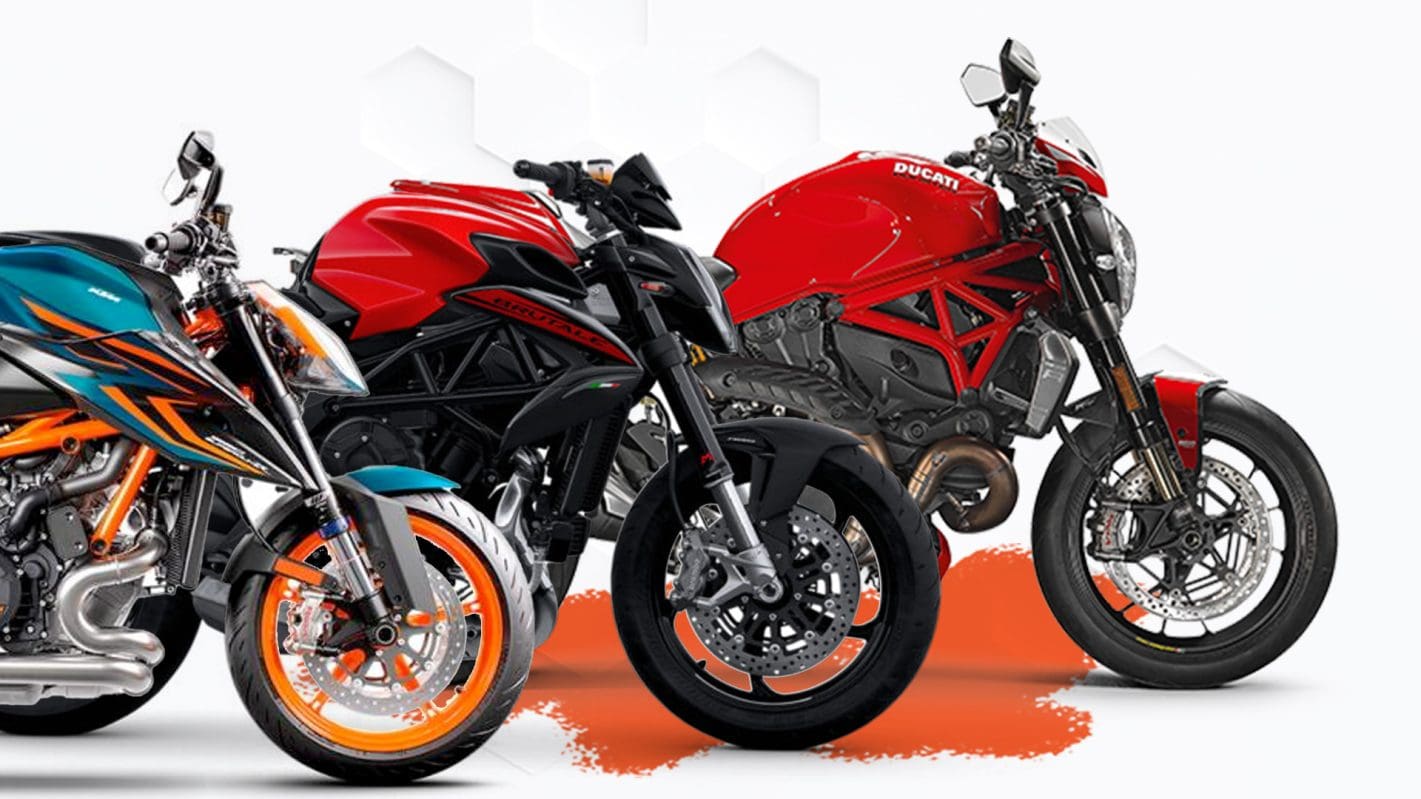 From the Alps to the Autobahn, These European Bikes
Article Quick Nav
These are the five best European motorcycles of all time:
Roaring through the serpentine roads of the Alps, the unmistakable growl of European engineering beneath, there's a certain magic that only a motorcycle enthusiast can understand. Europe, with its rich history of motorcycling, has given us some of the world's most iconic and beautiful bike. From the sculpted Italians to the robust German machines, the continent has always been at the forefront of motorcycle innovation.
Here we'll dive deep into the heart of Europe, exploring the best motorcycles it has to offer. Whether you're a seasoned rider or just someone with a passion for two wheels, strap on your helmet and join me on this exhilarating ride.
About Our Selections
These selections considered performance, looks and engineering awesomeness. This mix of older and cutting edge bikes are some of my favorites and have likely inspired many other motorcyclists around the world. From the groundbreaking beauty of the Ducati 916 to the brand new and beastly KTM 1290 Super Duke, these bikes have a special place in my heart.
An iconic sport bike designed by two of the most influential men in Ducati history
Why We Picked It:
The Ducati 916 is an iconic motorcycle created by Massimo Tamburini and Sergio Robbiano. The 916 cc fuel injected, 4-valve, desmo, liquid-cooled, 90° V-twin engine sits in a trellis frame with a single-sided swingarm and upside-down forks. It is often noted as one of the most recognizable sport bikes of all time.
With adjustable front and rear suspension by Ohlins and the swingarm making for easy wheel changes, it was an amazing and well equipped race and street bike when released in 1994. The 916 is definitely a showpiece of new technology at the time and something lusted after by enthusiasts as well as collectors now.
Specifications:
Price: $9,104

Engine: 916 cc V-twin

Power: 114 HP




Torque: 67 lbs-ft

Transmission: 6 Speed Manual

Curb Weight: 429 lbs
Strengths:
Beautiful design

Rich history
Learn More:
Naked Italian power house shows off style and power
Why We Picked It:
The Ducati Monster 1200 R is sadly no longer available in the USA but left a lasting impression on me. This 152 hp naked is an amazingly beautiful and powerful example of Ducati's design expertise. Pure power, advanced electronics and capable suspension mean the rider wants for nothing except time to rider.
The electronics package includes ABS, traction control, riding modes and more to assist the rider in reigning in all those horses contained in a lightweight package. While there's no wind protection, it's still a capable, high speed track weapon with looks to match its high performance.
Specifications:
Price: $NA

Engine: 1200cc V-twin

Power: 152 HP




Torque: 92 lbs-ft

Transmission: 6 Speed Manual

Curb Weight: 396 lbs
Strengths:
High Powered naked work of art

Comprehensive electronics package
Learn More:
Combine style and power in unique looking package
Why We Picked It:
The MV Agusta Brutale Rosso has a three-cylinder engine that produces 110 hp and looks amazing. From the 3 exhaust pipes to the single sided swingarm, Massimo Tamburini has penned yet another masterpiece. He's well known for his inspiring and timeless designs and in this newer bike, that reputation continues.
The power is not overwhelming but the looks are. Couple that with the latest in technology to control it, they've definitely got a winner here. The MVICS system that controls this lithe performer provides full ride by wire with 8-level traction control and up and down quick shifter. The high end suspension consisting of Marzocchi forks and Sachs shock ensure a controlled ride.
Specifications:
Price: $15,400

Engine: 798 cc 4-stroke, 3-cylinder, liquid-cooled, 12 valve DOHC

Power: 110 HP




Torque: 46 lbs-ft

Transmission: 6 Speed Manual

Curb Weight: 425 lbs
Strengths:
Light and capable

Unique look and sound
Learn More:
A beast of a bike with the latest tech to satisfy any track day enthusiast or canyon carver
Why We Picked It:
The 2023 BMW S 1000 RR is one of the most hard core and attractive of BMW's sporty bikes. It has a menacing look and the 205 horsepower to back it up. At only 385 lbs, it could be overwhelming but considering the customizable electronics, there's a ways to make it suit your style and abilities.
The brutal power delivery is reigned in with the various electronic controls and riding modes while the adjustable suspension does it's best on the street to not remind you that it's a focused track weapon. The bright and large TFT display makes it easy to take in important info at a glance and can be changed to suit your focus.
Specifications:
Price: $17,895

Engine: 999cc In-line four cylinder four stroke

Power: 205 HP




Torque: 83 lbs-ft

Transmission: 6 Speed Manual

Curb Weight: 385 lbs
Strengths:
Latest tech

Awesome horsepower
Learn More:
KTM 1290 Super Duke R EVO
Top of the line power and electronics
Why We Picked It:
The 2023 KTM 1290 Super Duke R Evo is an exceptionally powerful, and technically advanced monster! This naked V-twin boasts 180 horsepower in a lightweight and compact package. While KTM calls it a beast, the top spec, semi-active suspension and state-of-the-art electronics ensure it's controlled and accessible until you don't want it to be. The eye catching design and bold colors get this bike noticed wherever you ride.
While it could be compared to other naked bikes like the Ducati Streetfighter V4 as far as price and power, the KTM is a relative bargain and packs a punch and has few rivals in the category.
Specifications:
Price: $19,799

Engine: 1301 cc V-twin

Power: 180 HP




Torque: 108 lbs-ft

Transmission: 6 Speed Manual

Curb Weight: 496 lbs
Strengths:
Learn More: