Benelli is one of the very few names from China that's managed to make a name for itself in the motorcycle industry. It's picked up steam over the last few years, launching some rather impressive motorcycles. Now, patent images of a new ADV have emerged, giving us an idea of where the brand is headed with future products.
CycleWorld points out that Qianjiang, Benelli's parent company, has filed design patents with Chinese authorities. It's still unclear whether the motorcycle in question will retail via the Benelli brand or be part of the QJMotor line-up in China. However, aspects like the Brembo brake calipers and what appears to be "Benelli" branding at the bottom of the left fork suggest that this will be part of the latter's arsenal.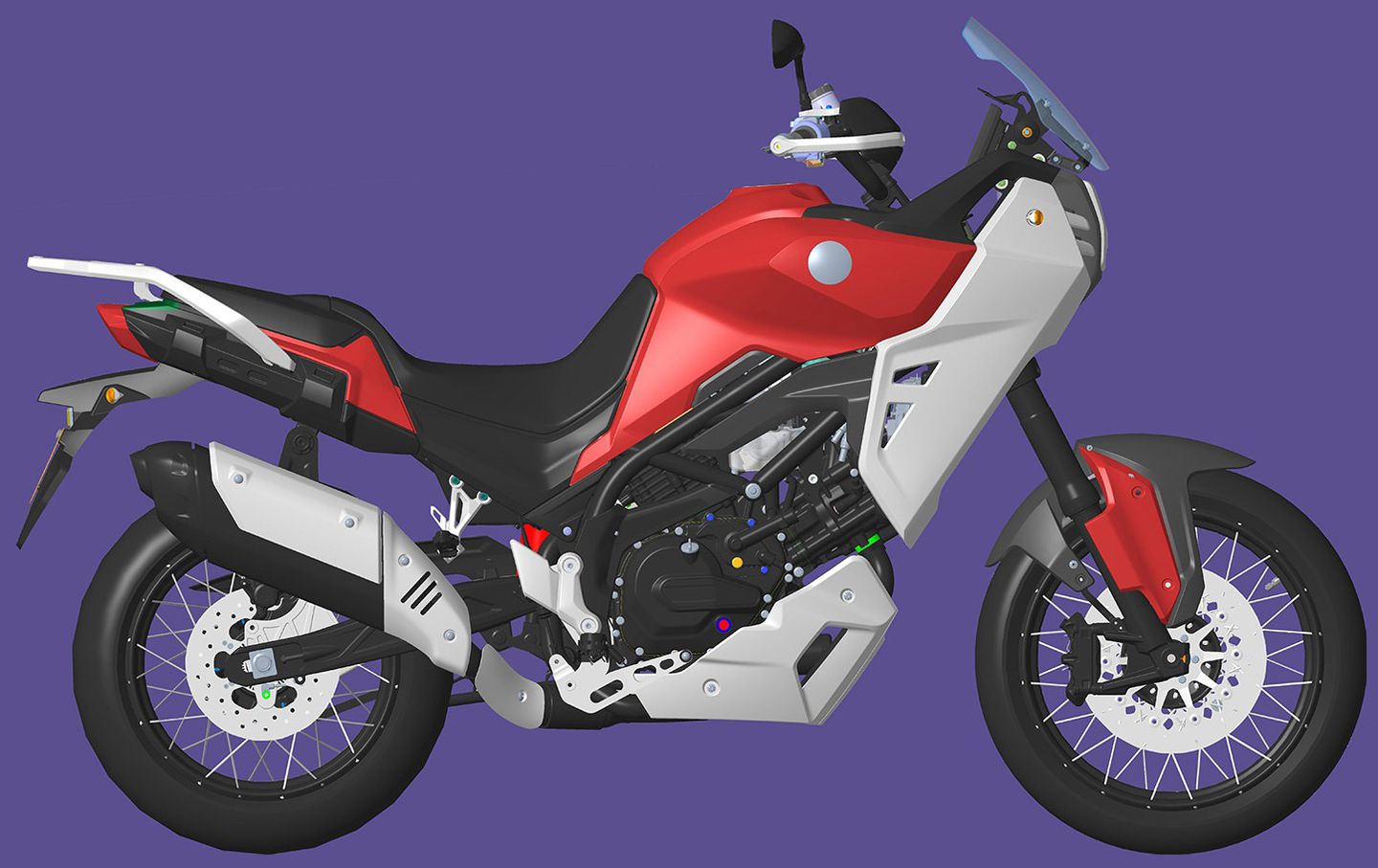 The patents also reveal that an all-new 650cc V-twin engine will power the upcoming motorcycle. For reference, Benelli's current line-up includes parallel-twin 500cc and 750cc engines. The new engine could also be the birth of a new platform that could spawn multiple models. CycleWorld mentions that this new 650cc twin is similar to the one on the Suzuki V-Strom 650, and so a peak power output of around 70hp is expected. Considering its displacement and performance, it'll take on the likes of ADVs like the Yamaha Tracer 7 or Ténéré 700 and the upcoming Triumph Tiger 660.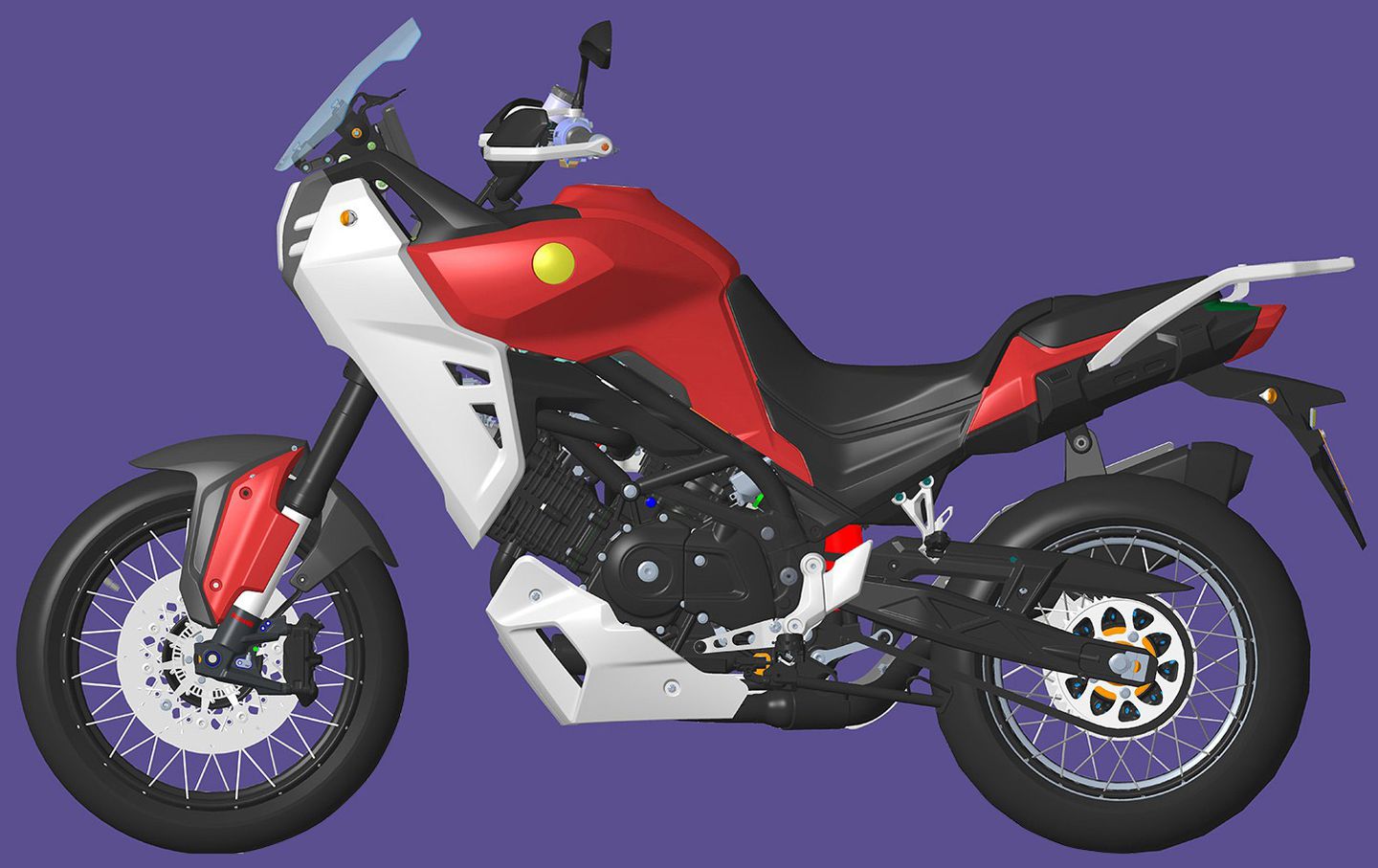 The design of the motorcycle is unlike any of Benelli's or QJ's offerings, as well. Unlike the TRK 502, Benelli's entry-level ADV, this bike features no beak and uses a unique vertically-stacked headlight design. It's also sharper and seems narrower, akin to the Ténéré 700. Despite its ADV-like design, the motorcycle in the patents appears to be road-biased. From the looks of it, it employs a 19-inch wheel at the front and 17-inch rear. However, it does feature wire-spoke wheels and a high-mounted exhaust, and we could even see a 21-inch front-wheel-equipped, more off-road-ready variant available.
Like with all patents, this one is no indication that this motorcycle is anywhere near production. However, it seems like a solid contender in the segment, and we're hoping it will see the light of day soon.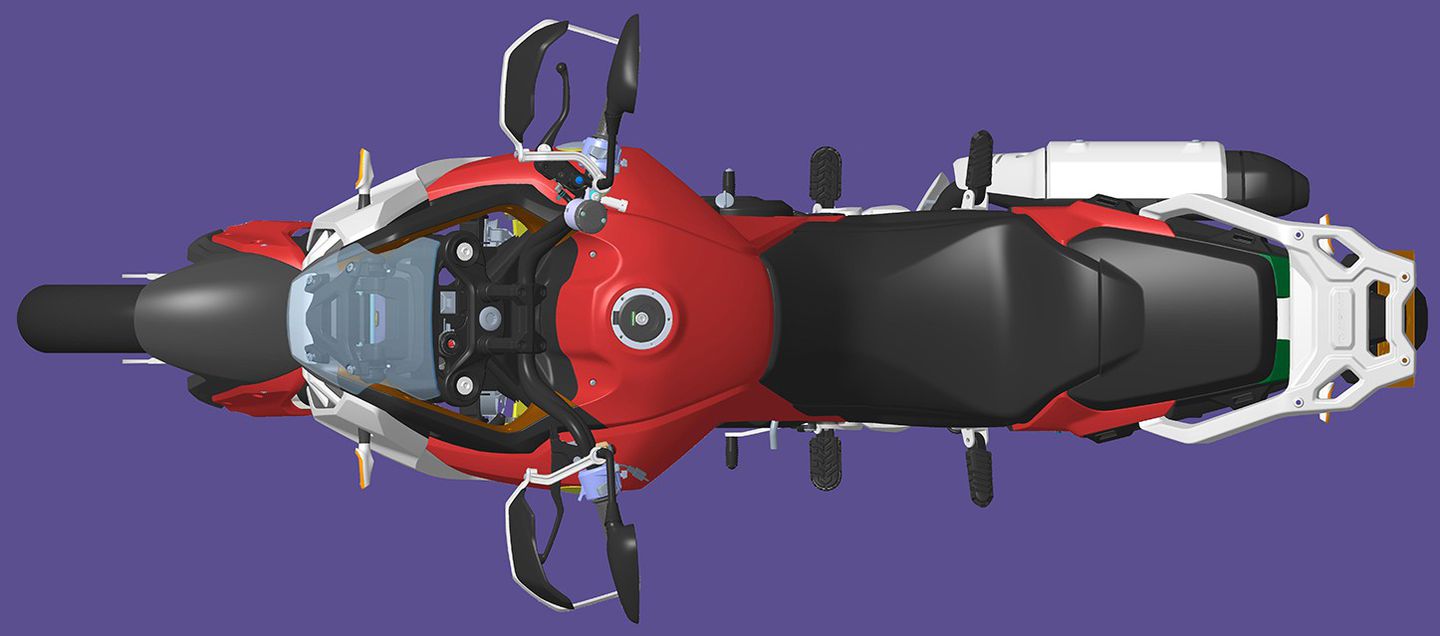 Image credit: CycleWorld