The first shipment of these radical, fat-tyres, barebones Hunter Scooters has arrived in Australia to inspire custom bike builders.
Hunter Scooter director Luke Sommen says he's not concerned with the collapsing scooter market in Australia.
"These scooters are uniquely different," he says. "They're not the average retro scooter or plastic scooter. People are getting sick of that and want a scooter they can modify into a cafe racer and that's what this offering."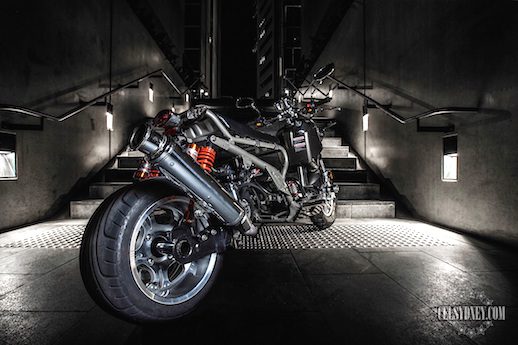 The Chinese-made, learner-approved 150cc scooters will come in Dark Knight (matte black) and Hunter Gatherer Grey at $4900, plus on-road costs, with a one-year, 10,000km warranty.
The ZH150 scooter will be available in Sydney, Brisbane and Melbourne at yet-to-confirmed locations with more dealers in other cities.
Luke says he has 76 scoots arriving and almost half are already sold.
"We have already pre-sold to riders from 21 years to 57 years of age," Luke says. "Inner-city and the beach crowd seem to be our biggest clientele."
Hunter Scooters will remain fairly "exclusive" machines as Luke only plans to bring in 76 a year in each colour with new colours each year.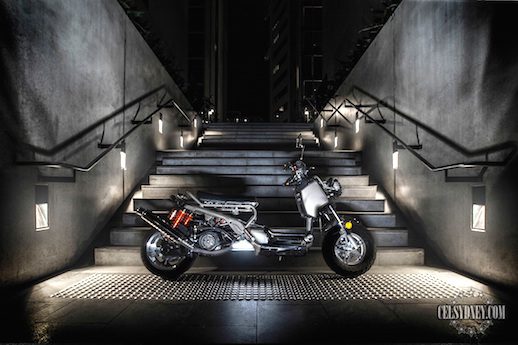 "Our goal was to create something that hadn't' been seen on the Australian city streets before," he says. "A scoot to ride, tweak, tune, customise and stand out from the pack."
Luke has spent two years travelling back and forth to several factories in China to find "the best fit".
"We now have a product with great quality control plus approval from the Australian Government," he says.
"Although we are a new company in Australia, the Hunter factory in China has been producing high volumes of bikes for local and American markets for over 13 years."
Luke says the scooters are "hand-crafted using the latest technologies" and fully backed by the Australian supplier.
The Hunter Scooter gets its looks from custom scooters made in the chop shops of Tokyo in the late 1990s.
Check out some of the custom builds.
Hunter Scooter ZH150
Engine: 150cc single-cylinder, air-cooled, four-stroke
Power: 5.6kW @ 6500rpm
Torque: 7.5Nm @ 6000rpm
Bore x Stroke: 57.4 x 57.8
Dimensions: 2000mm x 760mm x 1170mm
Wheelbase: 1530mm
Weight: 95kg
Max Load: 150kg
Max speed: 100km/h
Fuel Tank: 5.5L
Consumption: 2.2L/100km
Brakes: Disk
Start: Electric & kick
Tyres: 130/90/10; 235/30/12 FAT
Battery: 12v 7ah
Website: hunterscooter.com.au