A 55-year-old driver who allegedly failed to stop after colliding with a Vespa scooter rider in Sydney has been refused bail in court today (16 August 2019).
Paul Andrew Brown faced court charged with failing to stop and render aid, negligent driving occasioning grievous bodily harm, and not exchange particulars.
Police say the matter involved an incident at 7.45pm on Wednesday (14 August 2019) when emergency services were called to the intersection of Wellbank and Spring streets at Concord, after a Vespa motor scooter and a Toyota Hilux ute collided.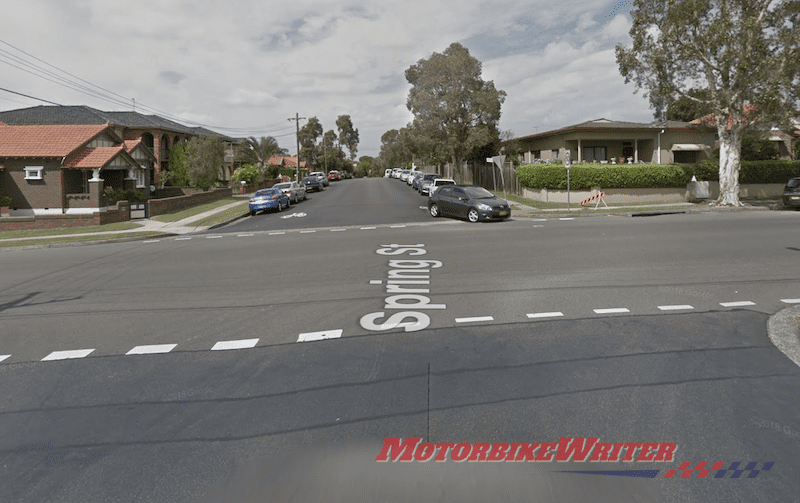 "The driver of the utility allegedly failed to stop to render assistance and continued to drive north on Spring Street," police say.
The rider of the scooter, a 34-year-old woman, suffered serious injuries and was taken to Royal Prince Alfred Hospital, where she remains in a stable condition.
(Our sincere best wishes to the rider for a full and speedy recovery.)
Bail refused
Officers from the Crash Investigation Unit found the ute parked in North Strathfield about 2.30pm yesterday (Thursday 15 August 2019).
After a short foot pursuit, police arrested Brown and took him to Burwood Police Station where he was refused bail.
He was jailed overnight and appeared in Burwood Local Court this morning where he was again refused bail until his next scheduled court appearance on August 27.
Spare of incidents
The incident follows a worrying spate of hit-and-run crashes leaving motorcyclists injured and dead.
In NSW, the requirement for those involved in a crash to remain at the scene until police arrive was dropped in 2014, even if a tow truck is required.
However, the motorists must report the incident to police and remain at the scene if anyone is injured.
If they don't, police can charge a motorist with failing to stop at the scene of an accident which is considered a serious offence.
Depending on whether someone is injured or killed in the crash, the motorist responsible could face serious charges with up to 10 years in jail.
Police say motorists leaving an accident scene where someone is injured decrease a victim's chance of survival.