For the first time, Australia will host a round of the world supercross championship in 2022 after the Federation Internationale de Motocyclisme (FIM) announced Australian company SX Global would take over the running of the series.
SX Global, whose president is former V8 Supercars boss Tony Cochrane, will develop and manage a new international series for the next decade with the schedule to be announced in January 2022.
This is the first time a FIM world championship has been conducted by an Australian-based company. 
Critics might say Cochrane sold out V8 Supercars with overseas races, paid-TV rights and street races that took patronage away from traditional tracks.
However, there can be little doubt he put motor racing in the spotlight, attracted millions in government funding for street-based events and by the time he left in 2012 had turned it into a $A300m business.
FIM president Jorge Viegas is obviously a supporter, saying Cochrane's SX Global has the "expertise and the ability to deliver a first class FIM Supercross World Championship". 
"The new series will offer exciting races thanks to the passion and extended experience of the SX Global team, with a plan that will gradually expand the Championship to new countries and territories across the world," he says.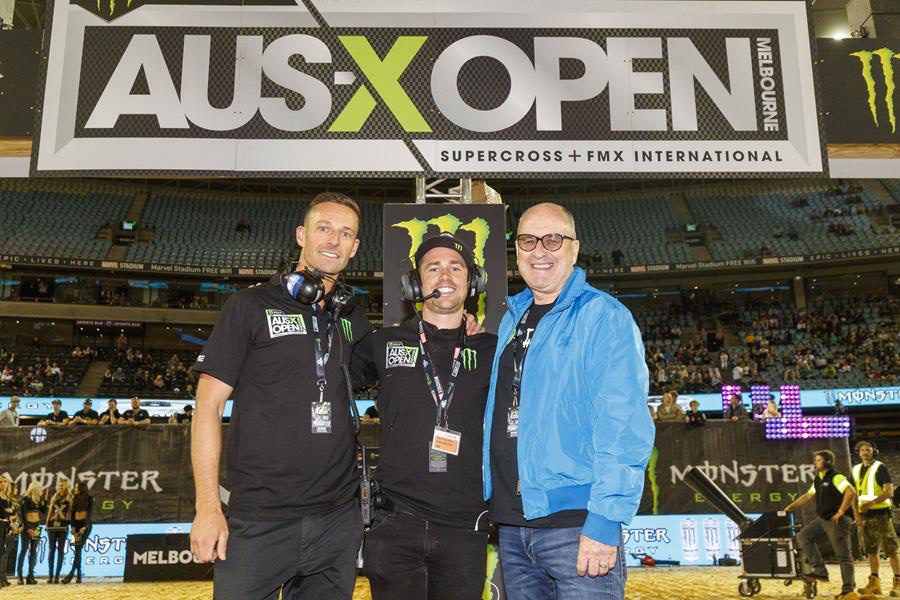 SX Global also includes Adam Bailey and Ryan Sanderson who created the former AUS-X Open Supercross series and since 2015 have created and hosted several FIM Oceania Championship events.
They have confirmed there will be a round in Australia when the full calendar is announced in the last week of January 2022.
There's never been a round of the World Championship in Australia as it has predominantly been held in North America. This will be the first time the championship has gone truly global.
Adam says supercross popularity and growth globally has surged in recent years and the new series would help Aussie racers on the world stage. 
"We intend to uncover new Supercross champions from all corners of the globe while celebrating and elevating current riders to be true international stars," he says. 
"We'll showcase their incredible athletic ability and fearlessness to the world."
Australia is a good fit for SX with Chad Reed two-time world champ and a host of off-road racer successes, including Toby Price's two Dakar Rally victories.
Ryan says Supercross appeals to all ages.
"It's going to be special for fans to see the world's best riders competing for ultimate glory," he says. 
"While we want the series to be a level above in terms of what's happening on track, equally fan experience will be front and centre in our decision making to ensure we create memorable moments for both fans and viewers at each event. 
"Supercross' offering is unique as a dynamic sport delivered in a family friendly environment combining live action and entertainment. 
"SX Global is going to bring you the best stadiums in the world, highest level of production, pyrotechnics, music, and excitement."
The financial backing for the company will be announced next month.