Australian importing group Urban Moto Imports has been selected to take over the importing of Italian MV Agusta bikes into the US and Canada.
The move shows how much faith the Italian manufacturer has in UMI.
We wish them well, but it's going to be a hard slog for the Aussies led by UMI CEO Joseph Elasmar as MV has been through some troubled financial times.
Over the past year they have sought financial investment while struggling under a debt of €50 million (about $71 million).
Late last year they sold off a swag of the company to Russian investors, yet there still doesn't appear to be a lot of money around for new models.
In fact, MV boss Giovanni Castiglioni cut back on production and recently said there would be no new superbikes in 2017.
Instead, the company has spent a lot of money on making their bikes compliant for the new European pollution measures.
They also signed a deal to build an assembly plant in Malaysia to distribute in the Asia-Pacific region.
So Aussies selling Italian bikes to Americans is going to be a tough call when the bikes cost more than Ducatis and will soon not even have the unique selling position of being wholly Italian made.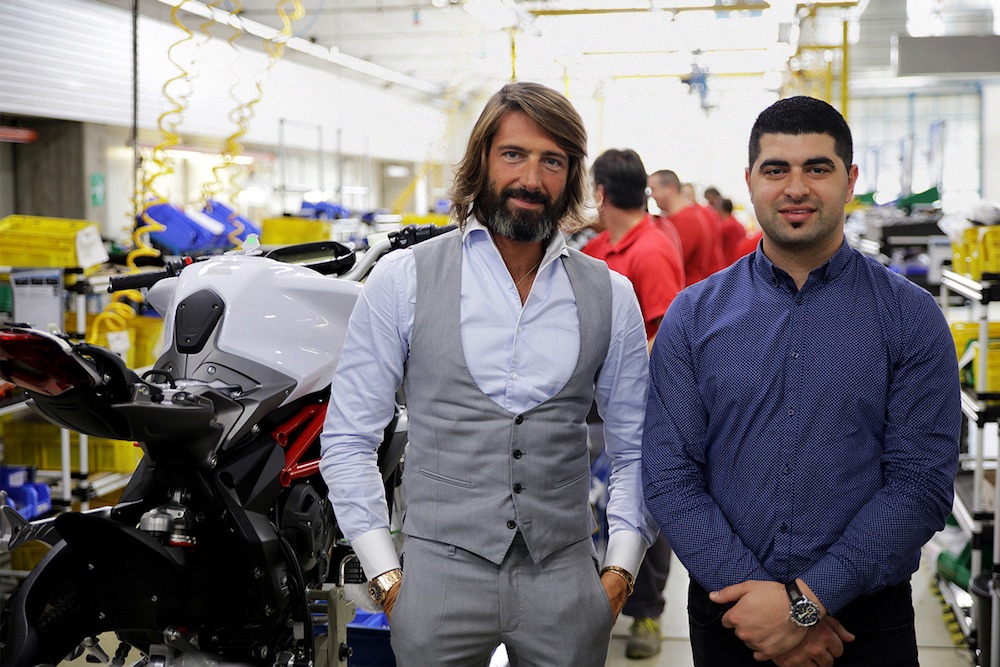 However, Joe believes the brand will still have appeal in the US.
"In my opinion, MV Agusta is a brand like no other," he says.
"You cannot tie it down to traditional ways of thinking. It is the most progressive and liberal motorcycle company in the world, not shy of pushing the envelope.
"Whilst other mainstream brands have taken the mass production approach, MV Agusta continues to do what others dream to do."
He say 2017 will be the "most exciting year" for MV Agusta with model updates and special editions.
On the sporting side, MV has new riders in the World Supersport Championship including title contender USA rider P.J. Jacobsen on the latest F3 675 RC motorcycle and former Briish Superbike champion Leon Camier in the WSB on a F4 RC.