Aussie rider Julia Maguire had to ride blindfolded to win selection to compete at the International BMW GS Trophy in Mongolia next year.
The blindfolded ride was one of many rigorous challenges she faced, along with Brisbane nurse Andrea Box and 21 other competitors from around the world, at the recent four-day qualifying event in South Africa.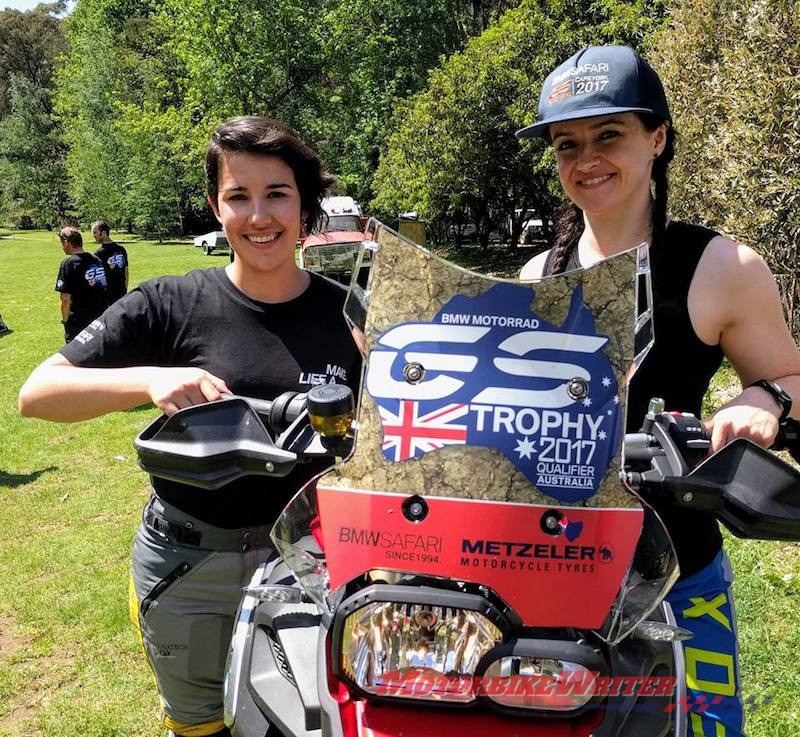 "I'm so excited, very-very excited. Relieved!" Julia said after being selected for one of two three-woman teams to compete at the Mongolia GS Trophy in June 2018.
Australia will also field its first national team consisting of amateur riders Shane Guttridge, Simon Turvey and Michael Haley.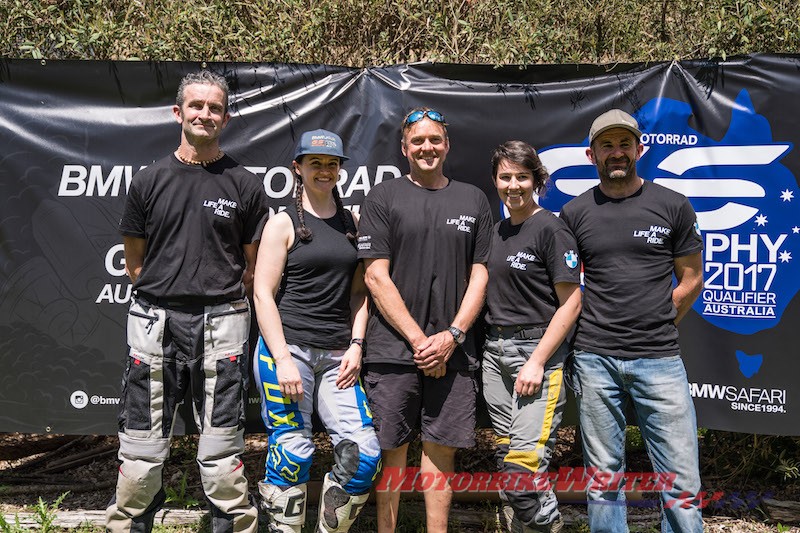 Blindfolded test
The world qualifying event in South Africa included a range of tough challenges including the blind riding test, where the participants had to try to reach a target set at the far end of a field while blindfolded.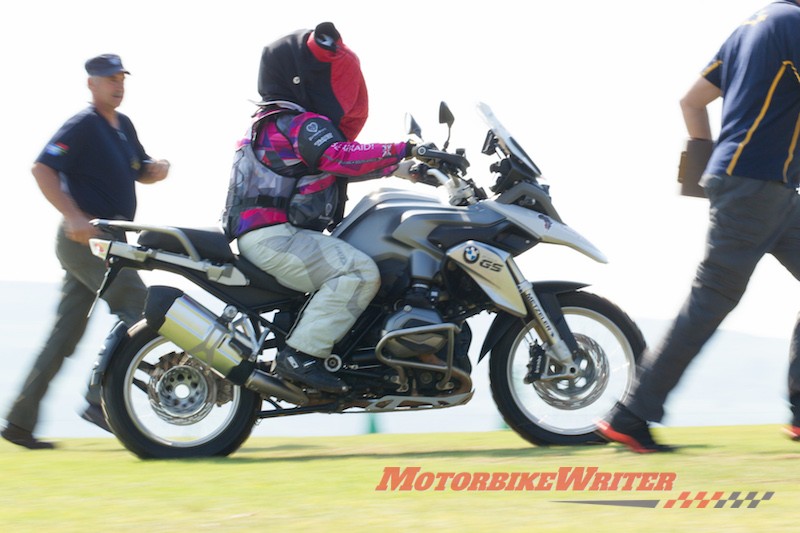 They also had to ride in deep sand, up steep hills, over obstacles, on slick terrain after massive thunderstorms and repair a puncture.
"Telling yourself, 'you've done this a million times' – I've been riding so many years – but then suddenly the pressure is on, everyone is watching, Julia says.
It's a lot harder than doing it in the paddock at my parents' place back at home.
"The pressure was tough, but I just had to believe, to do it. What is it they say? 'Smooth is fast and fast is smooth'."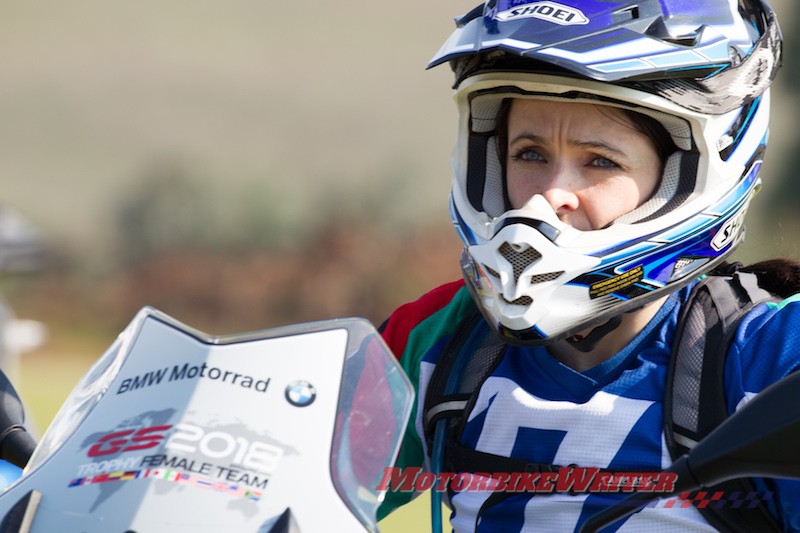 Qualifiers
The other women to qualify for the two teams are South Africans Ezelda van Jaarsveld and Linda Steyn, Sonia Barbot of France and Americans Jocelin Snow and Bettina Nedel.
Julia is the second Australian woman to qualify after Amy Harburg competed in the Thai event in 2016.
"It's been an emotional few days, although I think you always get that with a bunch of women," Julia says.
"But so, so pumped to be going to Mongolia. I believed I could do it, and here we are.
"I didn't know what level of riders would be coming, and the girls have been amazing, so it was challenging to keep it together through the whole thing. It was intense."