Australian motorcycle journalist Rennie Scaysbrook may forever hold the record for the Pikes Peak International Hillclimb in Colorado after the committee decided to suspend the motorcycle category next year.
Their decision follows the death of four-time winner Carlin Dunne last month on the last turn while riding the Ducati Streetfighter V4 prototype. He was on his way to victory and a record run.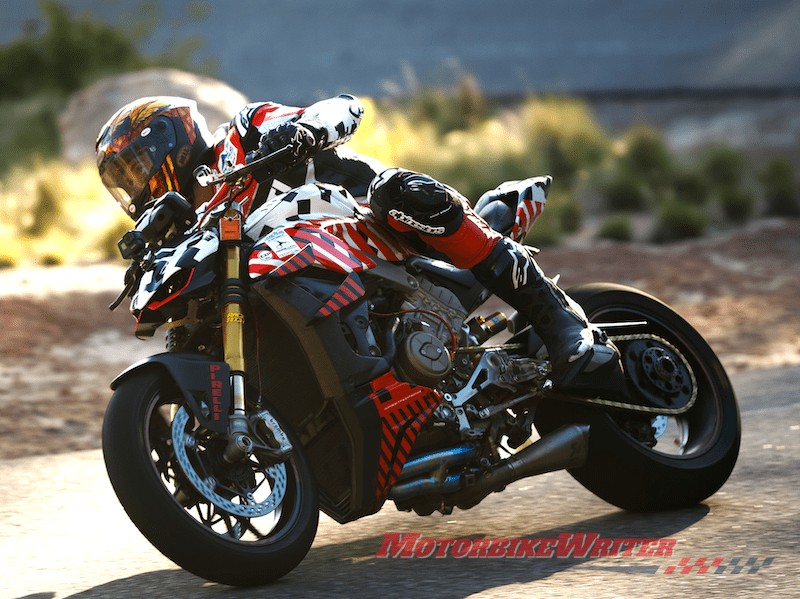 In a press release, the race organisation says it needs to "gather data and analytics to review more thoroughly the impact on the overall event in the absence of this program".
Seems like an absurd decision as there will be no motorcycle deaths next year if there is no motorcycle category!
They plan to make a decision on the future of the event after next year's hillclimb.
Carlin's mum
Carlin's mum, Romie Gallardo, has said her son's death should not detract from others chasing their "dream" of competing at Pikes Peak.
Here is her statement:
Carlin loved the mountain. 'She' challenged and enticed him, calling him back again and again. He gave her due respect. He was fully aware of her ability to 'take'. With that being said, I know for a fact that he would not want the motorcycle program to end.

He would want us to learn from this tragedy. He would encourage the official accident reconstruction authorities do what they are trained to do, and for the race officials to implement additional safety precautions required.

Three days after Carlin's crash a reporter asked me, "How do you feel about the race now?" To which I replied, "The same way I felt on June 29th, the day before he crashed." All his life I've known that losing him was a possibility.

We went into this with eyes-wide-open. We were aware of the flip side of this sport. I was committed to him and his dreams. He was doing what he loved. So, who are we to take away other racers' dreams of racing Pikes Peak International Hillclimb?
Record forever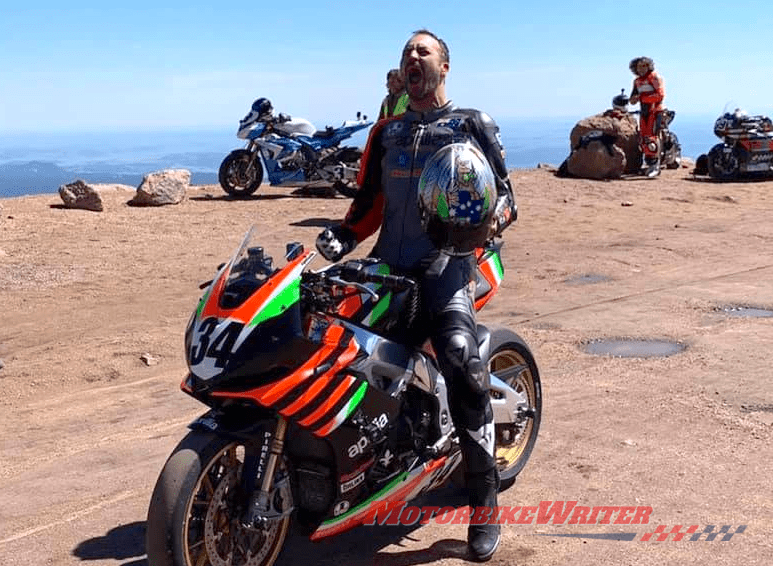 Carlin's death handed the race victory to Rennie in record time … a victory that may stand forever if the hillclimb officials totally ban the category.
Rennie dedicated his record-run video to the memory of the late Carlin Dunne. 
"This was a man who helped me to no end as a mentor in my rookie year, went head-to-head with me and came out on top in 2018, and was on course to smash the lap record again this year until fate struck," Rennie says.
"I'm honoured to have shared this race with him, and thanks to Aprilia for such an amazing team."
Carlin's sad fatality did not take away from Rennie's victory and record run in the heavy motorcycle class.
The Australian, who is now working in America at Cycle News, set a record time of 9:44.963 riding a 2018 Aprilia Tuono V4 1100. He smashed the record by five seconds.
The Tuono was in "nearly showroom stock" condition.
Hillclimb deaths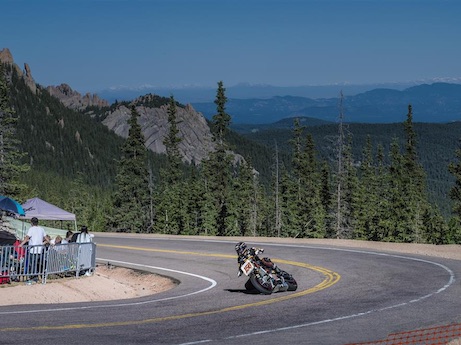 The Pikes Peak International Hillclimb was also marred by two other motorcycle fatalities in 2014-15.
The event has run since 1916, but motorcycles did not race for 10 years from 1977-79 and 1983-90.
There have now been four rider deaths in the event's history.
Organisers are still investigating whether a series of bumps in the last corner caused Carlin's bike to high-side.