In commemoration of the great Bandito, art has been birthed – and we love the fact that Steve McQueen's grandson, Chase, was called in to ride a Triumph motorcycle over an art canvas in the name of his ancestor's legacy. 
Curious as to which bike was used for the art project? Why, nothing less than the bike that inspired Triumph's 2022 Bonneville T100: McQueen's very own '63 "Desert Sled."
This slideshow requires JavaScript.
"Confident in his skills from years of riding and racing, Chase agreed to ride the Bonneville on his most difficult surface yet: A giant canvas covered in wet paint," states Triumph in their press release.
Chase worked closely with artist Michael Kalish to get this artwork perfect; we're told the latter would chuck "a gallon at a time of white, light blue, and yellow paint onto the canvas, and McQueen would ride the T100 over it to spread the paint."
This slideshow requires JavaScript.
The process was lengthy, but worth it; to complete the project, Kalish "meticulously peeled back layers of previously masked and scored sections of canvas to reveal an instantly recognizable and stunning portrait of Steve McQueen."
Naturally, McQueen's family has commented on this stunning piece of art, publishing the following statement: 
"Triumph has held a special place in the hearts of our family for generations; we've experienced countless memorable rides on their iconic motorcycles."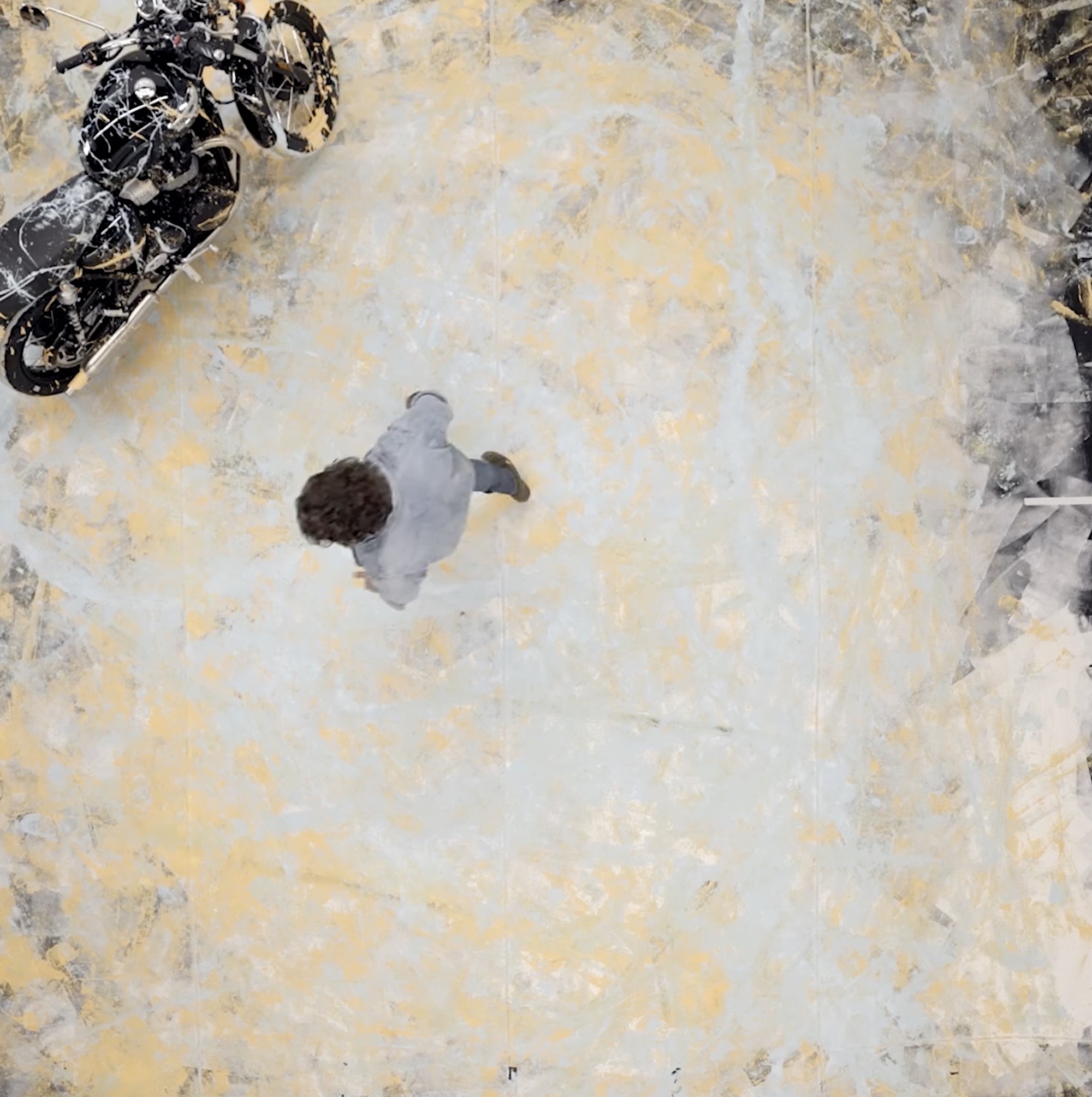 The art has been incorporated into something called the "King of Cool Racing Team" – Theta Network's very first 3D Digital Art Collection.
Created by Verified Labs and Immersive Enterprise Laboratories with a debut date set for Friday, July 14 at noon ET | 9 a.m. PT, the whole shebang includes the iconic artwork generated by Chase McQueen + Kalish (props to Kalish) and will be available for purchase on McQueen.ThetaDrop.com.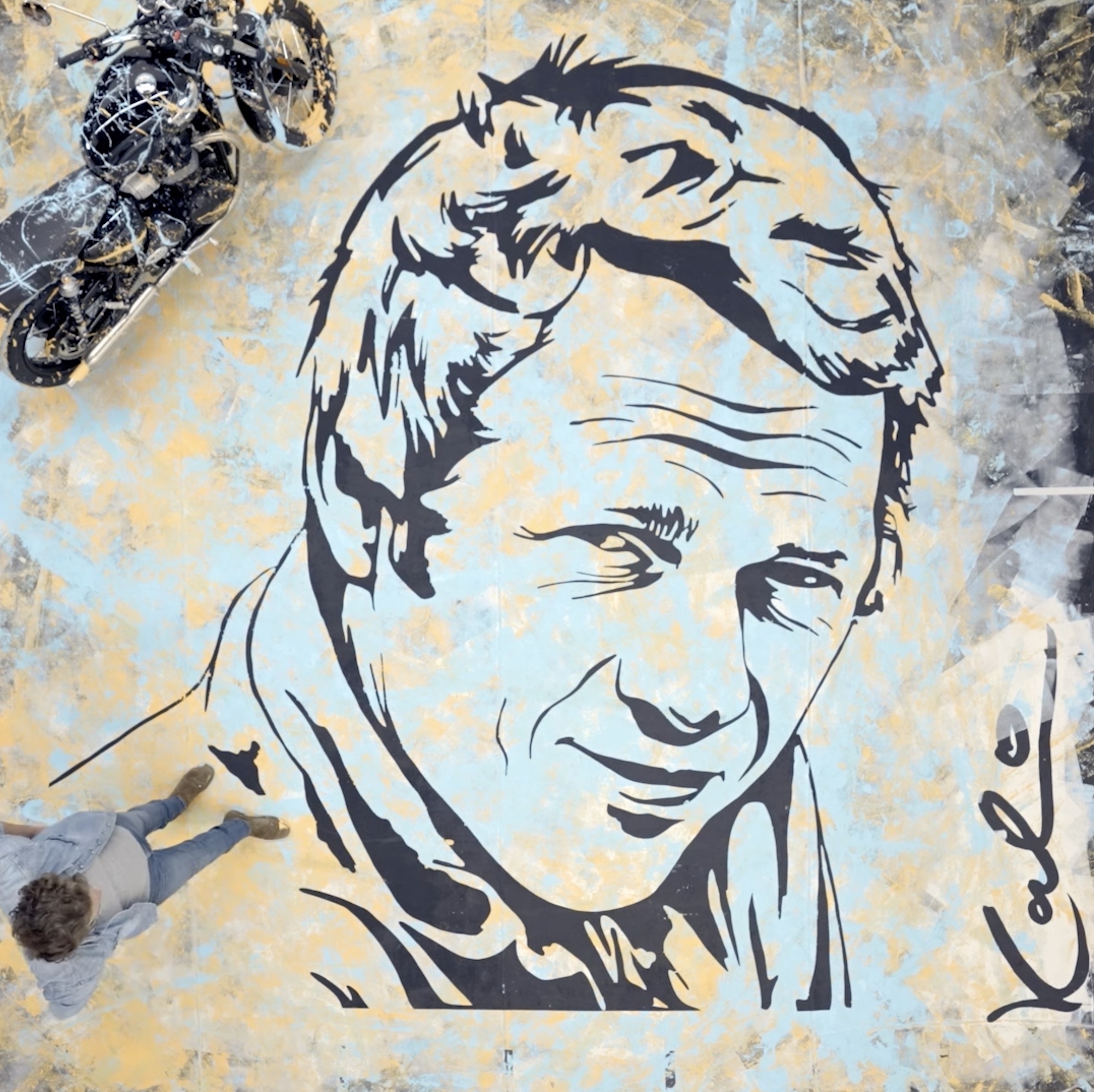 "The chance to collaborate with Triumph and the exceptional artist Michael Kalish on this exclusive release brings us immeasurable joy," continues the McQueen statement.
"By becoming part of the respected Theta community, we eagerly look forward to offering our loyal Steve McQueen fans something truly extraordinary and unparalleled."
*Media sourced from
Cycle News
*