The Rs 660 Finally Shows up to the Party
If you've you're a fan of Italian motorcycles but are intimidated or have no use for a literbike, the Aprilia brand has pretty off-limits with producing mid-displacement motorcycles – especially ones with that of a sport-bike form. Sure, you have the Mana 850, Shiver 750 and Dosoduro 750; but all these bikes have one thing in common… None of them feature your typical street-bike (crotch rocket) styling and design.
Yamaha has the smaller R6 to their R1, Honda has the CBR 600RR as a smaller option to their 1000RR etc. Aprilia finally hits the market with their agile 600cc class sportbike and have decided to host the official unveiling on the Westcoast of USA at none other than the legendary Laguna Seca race track.
Aprilia has teamed up with Rennie Scaysbrook to be their official demo rider, an Aussie racer who took the Aprilia Tuono V4 on a victory run at the infamous Hillclimb of Pikes Peak.
The brand unveiled a new colour option for the motorcycle at the event in addition to the full-speed race demo to display the capabilities of the motorcycle.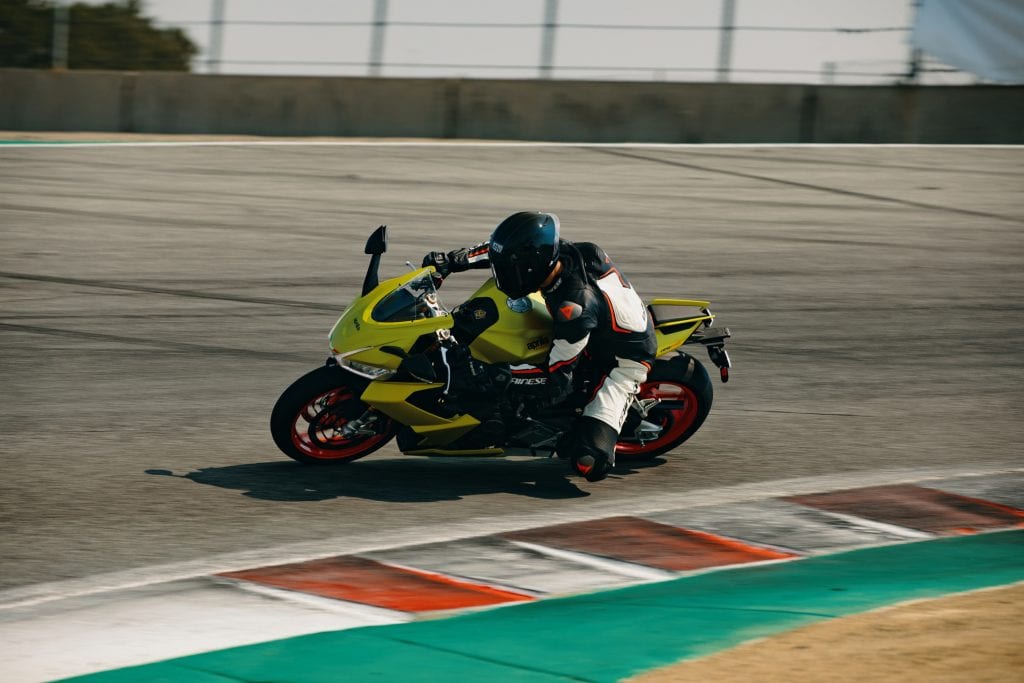 The new RS 660 is a 4100 pound, two-cylinder, 100HP "full-fairing sport bike with semi-handlebar that exploits the dynamic qualities of perfect chassis architecture", as their official release states.
Currently paired along with their Europian press launch – as of yesterday – those of you in europian markets are welcomed to prebook online and order the new RS 660 from the official Aprilia website.