The new AGV K-1 helmet is designed to fit and protect more head sizes with removable and washable helmet liner and cheekpads with recesses to accommodate glasses or sunglasses.
They are available now in a range of colours from solid to multi-coloured and Valentino Rossi VR46 replicas, ranging from XS to XXL from $A279 to $A349.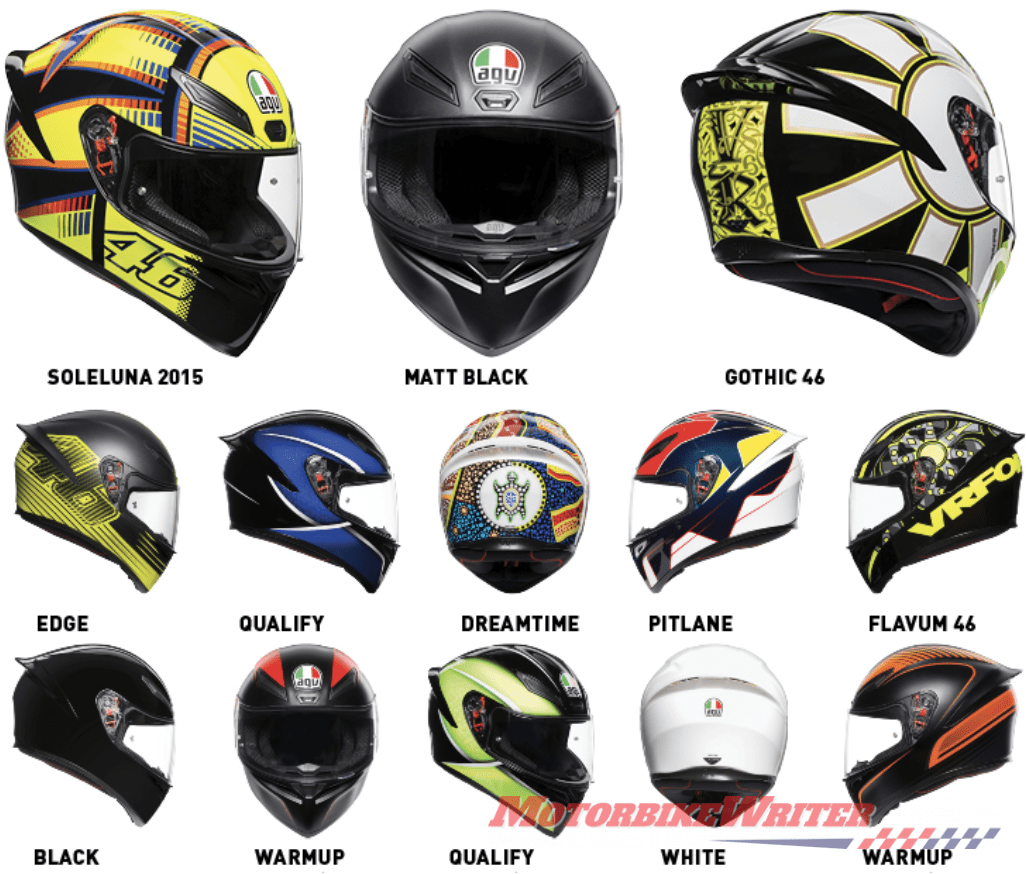 Its shell is High Resistance Thermoplastic Resin, not fibreglass, and is engineered in two sizes with a four-density EPS structure developed in four sizes to fit more head sizes.
The helmet liner and cheekpads feature spacing so the arms of any glasses or sunglasses pass right through to prevent discomfort or pressure against the skin.
K-1 also allows for the installation and use of rider communication systems.
Aerodynamics are similar to their MotoGP AGV helmets with a rear spoiler inspired by the Pista GP-R Biplano.
K-1 safety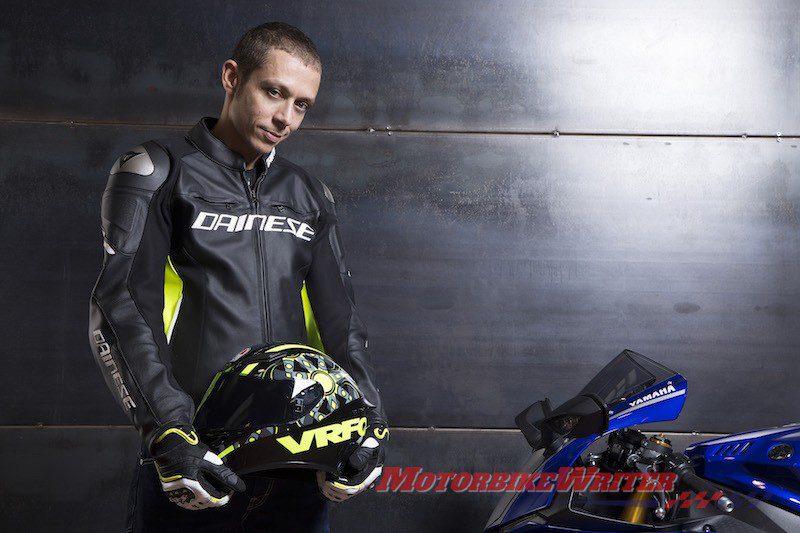 AGV say the K-1 is designed to limit impact and injury to collarbones during a crash, but it doesn't spell out how a helmet can protect your collarbones.
It features an integrated and adjustable ventilation system with five large front vents, and two rear extractors for improved airflow.
The anti-scratch visor also has AGV's micro-opening system to improve airflow and reduce fogging, although they are also Pinlock ready.
Aftermarket visors include tinted, iridium blue, iridium gold and iridium silver.
They have a new 40% smaller visor locking mechanism to allow intermediate opening steps and fast visor changes without tools.
AGV claims field of vision and peripheral vision are 190°.
The K-1 has not yet been tested by the NSW Consumer Rating and Assessment of Safety Helmets CRASH nor the British helmet safety scheme SHARP.
However, SHARP rates the K series as three out of five stars and our assessment of SHARP results found AGV helmets second safest after Shark.
AGV helmets are distributed in Australia by Link International and available in most motorcycle shops.