The versatile new AGV AX9 helmet can be worn as an adventure helmet, MX lid with goggles or even a touring helmet with its quickly removable peak and visor.
Once removed, there is no unsightly attachment hardware to affect the shell's aerodynamics or aesthetics.
The motorcycle helmets are available in black or white for $699, multi-colours for $799 or matt carbon for $899 and comes in sizes XXS (51-52cm) to XXXL (65-66cm).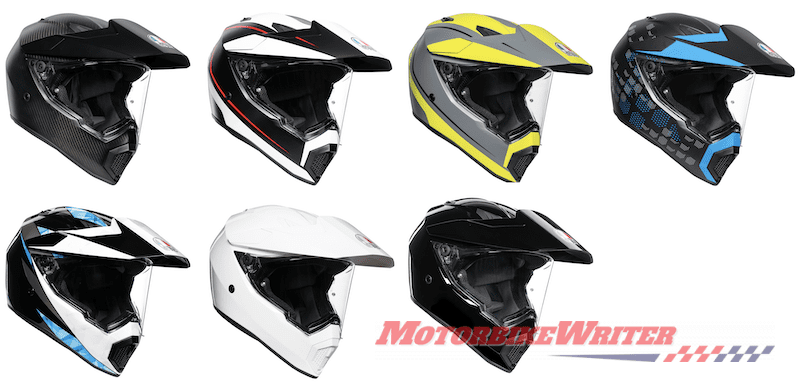 This is not the first such versatile helmet as Shark has had the Explore-R for several years at $599 and it includes the attached goggles, whereas the AGV AX9 doesn't.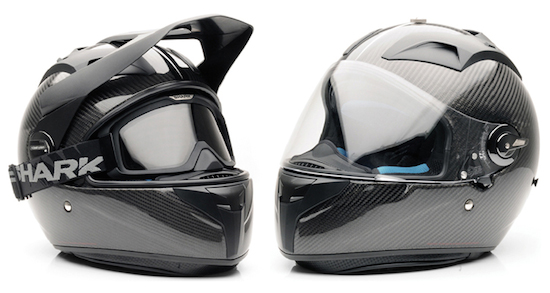 Both have lightweight carbon variants weighing about 1.3kg. The AGV fibre-composite models weigh 1.4kg.
AX9 tested
AGV motorcycle helmets claims their helmet "reaches new standards in aerodynamics and ventilation" in wind tunnel and laboratory tests.
There are five adjustable vents including an adjustable chin guard vent so the rider can direct air flow exactly where the want it.
It also has moisture-wicking cheek pads and top liner and a water-resistant neckroll to prevent water from channelling inside the helmet.
Removable and washable cheek pads are made from Ritmo fabric, the crown pad is made of durable Shalimar and the base is made of moisture-resistant Shalimar and Nubuck to keep the helmet dry when you take it off.
The wide anti-scratch visor comes with a Max Vision Pinlock anti-fog insert and has six hold positions to allow extra air.
Their adjustable peak has been wind-tunnel tested to prevent lift which can cause neck pain after riding for some time at highway speeds.
AGV claims they also lab-tested the noise level at 97dB at 110km/h.
That's still fairly loud and we recommend using earplugs for long rides to avoid short-term fatigue and long-term tinnitus.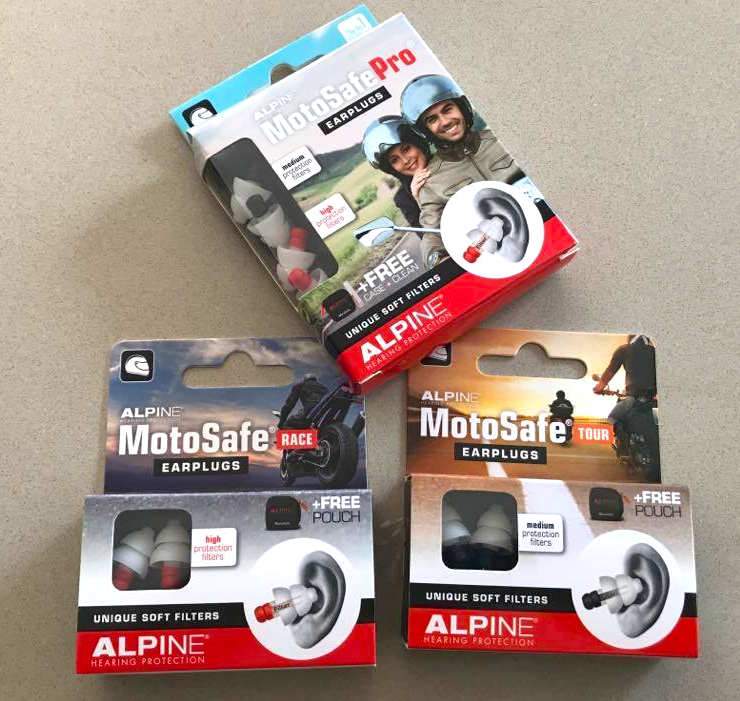 AX9 safety
AGV claims the helmet far exceeds ECE 22.05 safety standards.
Safety features include a shell, neck roll and chin shape that reduces impact pressure and the subsequent risk of collarbone injury.
Between the outer shell and the interior fabrics, AGV has fitted a multi-density EPS with four different foam densities, so it has maximum protection in any size.
It comes with a standard double-D chin strap for secure fastening.
ARK communication
The AX9 is also set up to accommodate their soon-to-be-released integrated ARK aerodynamic communication system at $399.
It was developed by Sena not only for the AX9, but also Sportmodular, K-5 S and K6.
They claim it will seamlessly communicate with up to four riders simultaneously at the click of a button.
Range is said to be up to 1.6km and it features Sena's Advanced Noise Control ambient noise control for quiet phone and intercom conversations.
It integrates a built-in FM radio tuner with station scan and save function.
The ARK can be applied to the helmet with an AGV Intercom Adapter without affecting the aerodynamic shape.