Not for the first time, evidence from an action camera, like that in the video below, has helped incriminate riders for the stupidity of recording their dangerous riding behaviour.
And that's not all. Your bike's data recorder, smartphone app or your GPS could also help incriminate you.
There have been several cases of Australian police quite rightfully confiscating SD cards from ubiquitous action cameras when they have reasonable belief there is evidence of criminal activity.
In January 2016, a 60-year-old British motorcyclist was sentenced to two years' jail for dangerous driving based on evidence from his helmet camera SD card and now six British men have been banned from driving after two SD cards incriminated them.
Hertfordshire Constabulary has released the near six minutes of video from April 2014 to warn others of dangerous riding.
They had filmed each other doing wheelies, burnouts, riding at speeds of up to 235km/h (146mph) and other dangerous and illegal activities.
Police were even able to calculate the exact speeds of the riders based on the video frame rate.
The evidence to convict them in St Albans Crown Court was gained from two SD cards from two GoPro cameras attached to an R6, one facing forward showing the front wheel and one facing backwards.
When the riders became aware that police had been notified of their activity, the cameras were dumped in the Hatfield Tunnel. They were later recovered by police.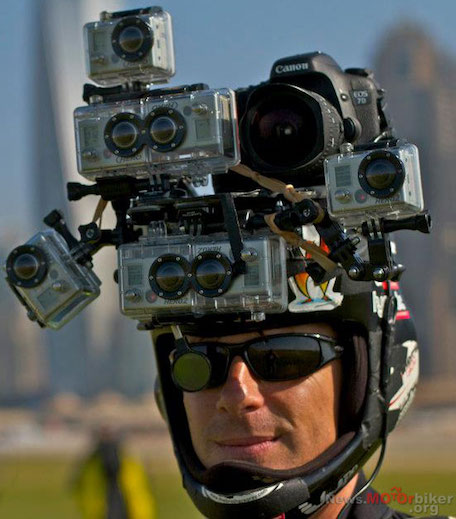 Even the dumping of the cameras is included in the incriminating video.
The riders have been banned for periods from 12 months up to three years.
The video didn't just incriminate the riders. The 50-year-old driver of the silver Mercedes near the end of the video received a 12-month ban for speeding, dangerously passing several riders too closely and in the same lane.
All riders and the driver will face retesting before getting their licences back, pay £500 (about $A880) in prosecution costs and the driver faces an additional fine of £2700 ($A4750).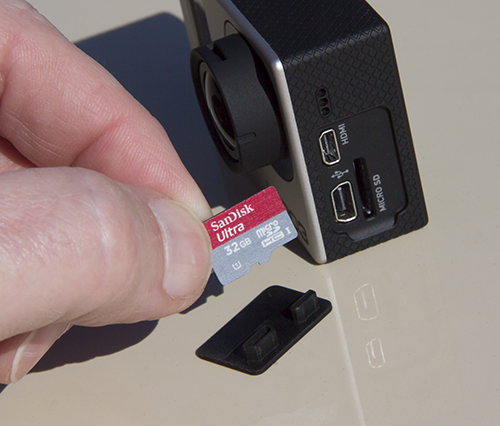 It's not just SD cameras that can incriminate riders. If police suspect criminal activity, they can also confiscate your GPS or its SD card, the data from your bike's data recorder, if it has one, or your phone if you happen to have one of the new apps that records various metrics such as speed, GPS position, acceleration, lean angle and more.
Speeding or otherwise breaking the traffic rules could be deemed reason enough for police to believe your camera or other device may contain incriminating evidence.
If the police wanted to confiscate a device for evidence from a fellow innocent rider, they may need a court order.
If police do ask you to hand over an SD card or device, you should politely ask them to make a copy and return the original.
While some riders might be judiciously circumspect in collecting evidence of their riding behaviour, there will always be buffoons who not only capture it on video but even post it to Facebook and brag about it!