Europe is mandating ABS on motorcycles and it is being considered in Australia but only now is a survey seeking to find out if ABS is safe in the real world.
British road safety researcher Elaine Hardy is seeking riders around the globe who have been involved in a crash on a bike fitted with ABS to fill out her survey.
CLICK HERE TO FILL OUT THE SURVEY
Elaine has reached out to Motorbike Writer readers to help with the survey which is limited to riders who have been involved in a crash on a PTW (Powered Two Wheeler: Motorcycle or Scooter) with ABS between January 2010 and December 2015.
"I think that it will be very useful to know what actually happens," Elaine says.
"Part of this project is to conduct a survey of riders who have crashed with ABS fitted whether the ABS 'engaged' or not."
From April 2017, Europe and several other places around the world will mandate ABS on bikes above 125cc.
Is ABS really safe?
There are no calls in Australia yet for ABS to be mandated on bikes.
However, the Federal Chamber of Automated Industries and VicRoads say ABS is safe. They claim it could reduce motorcycle fatalities and severe injury crashes by more than one-third.
The FCAI also supports the "continued development, introduction, and promotion of better technology for safer motorcycles" such as ABS and traction control.
University of NSW Transport and Road Safety Research Centre Professor Raphael Grzebieta told the NSW Parliament's Motorcycle Safety Inquiry ABS should be mandated "immediately".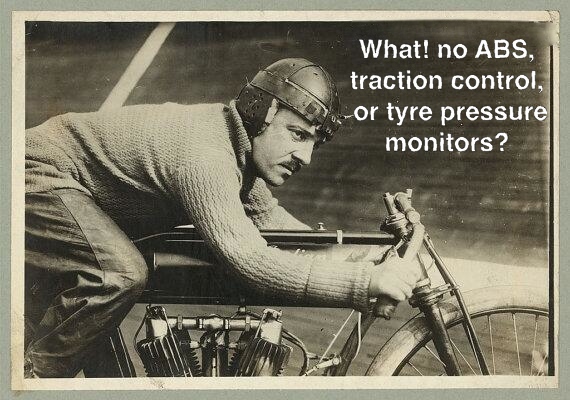 However, there seems to be little real-world research into what actually happens in a motorcycle crash with ABS.
Did it actually work? Did it fail? Could the crash have been avoided without it?Did it reduce the severity of the crash? Is it really as safe as officials would have us believe?
Surely if governments are going to mandate any technology it should be backed by proper, real-world research.