Triumph has voluntarily recalled Street Triple and Daytona motorcycles to check for faults in the ABS modulator.
The recall involves Triumph Street Triple ABS and StreetTriple R ABS bikes built in July 2012, and Daytona 675 ABS and Daytona 675 R ABS motorcycles manufactured from September 2012 through to June 2013.
Owners will receive a letter from Triumph who will replace the modulator free of charge. If you have not received a letter, contact your Triumph dealer.
It is part of a worldwide recall and affects 189 bikes in Australia.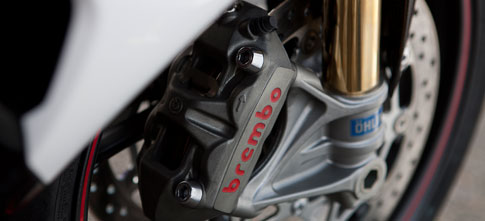 The Australian notice says: "If the defect occurs this may lead to loss of control of the motorcycle and poses a hazard to the rider and other road users."
Triumph Australia marketing manager Mark Berger says there have been no incidents recorded "to our knowledge".
In the US where 1887 bikes are affected, the notice states: "Due to a manufacturing error, the ABS may malfunction and lose anti-lock functionality. If this occurs, wheel lock-up and skidding may occur, increasing the risk of a crash."
Click here to read the Australian recall notice.