Mirror Visors From the Factory
We just recently covered Caberg's newly released entry-level helmet (at an entry-level cost), and now it's Givi's turn to add some spices into the pot. Givi just dropped the curtain on their new limited-run editions of the 50.6 Sport Deep helmet. Cost-effective, and incredibly stylish.
Givi has nailed the premium look with this helmet thanks to some insane new graphics supported with tinted visors. The 50.6 was already a great helmet, and these new versions take the low-priced lid to a whole new level.

Much like the new Caberg helmet I just did an overview on, the Givi 50.6 Sport Deep Helmet is only offered in 2 shell sizes in order to have room to allocate funds to other important features. This helmet comes with all the exhaust vents you may need, emergency release cheek-pads, pinlock-ready visor (lens included), and some seriously badass visor selections all packaged into a 3.3 lb full-face lid. To play with the big boys in the modern era of feature-laden helmets, Givi has also provided a drop-down togglable sun visor for extra sun protection.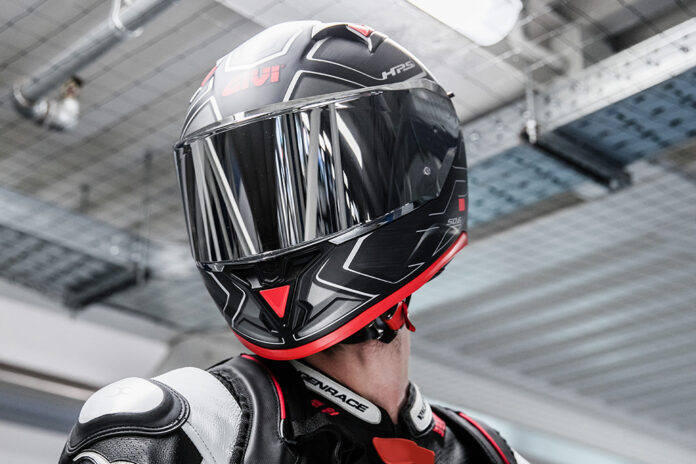 These new helmet colorways are sure to impress, but the cost of these new special editions are even more impressive. Priced at an extremely generous $210 USD (£149), a new rider would have more than enough leftover cash to splurge on other trick gear (or perhaps the better version of that bike you've been eyeing out).
The lid comes in sizes ranging from XS-XXL (but please remember, there are only two shells for this entire sizing range; BOBBLEHEAD EFFECT ENGAGE). For more information please visit Givi's official website.