There has been a virtual media blackout on results of the duel between multi-world champions Valentino Rossi and Lewis Hamilton who swapped vehicles on Monday (9 December 2019).
Shared sponsor Monster Energy has only issued a few photos of the duel and some basic comments, but no results so far of the timed race on Valencia's Circuit Ricardo Tormo.
There is also this short promo video that was posted on Twitter, then later removed. It reveals nothing of the results.
Sneak peek of Lewis-Valentino swap—via lorenzofaraoni7#F1 #MotorGP #LH44VR46 #MonsterEnergy #theswap https://t.co/pRZEHeIWqh

— Sir Lewis Updates (@LH44updates) December 11, 2019
Now MotoGP Facebook has posted this video which also tell us nothing of the victor.
It is now reported that Rossi drove only 1.5 seconds slower than Hamilton's best F1 time in testing on the Valencia track.
Meanwhile, Hamilton rode four seconds behind Rossi's best MotoGP lap.
Here are five reasons why we believe Rossi won the duel.
Why Rossi won duel
1 Valencia track
Rossi knows the circuit.
He has been racing at Valencia for many years now in various categories and has won eight MotoGPs there which is more than any other rider.
Hamilton doesn't know the track.
F1 does not race at the track and has only done limited testing there.
In fact, Hamilton apparently required Rossi's fellow racer, Franco Morbidelli, to escort him around the track to show him the correct lines and apexes.
Rossi also later went for a spin with Hamilton on their bikes.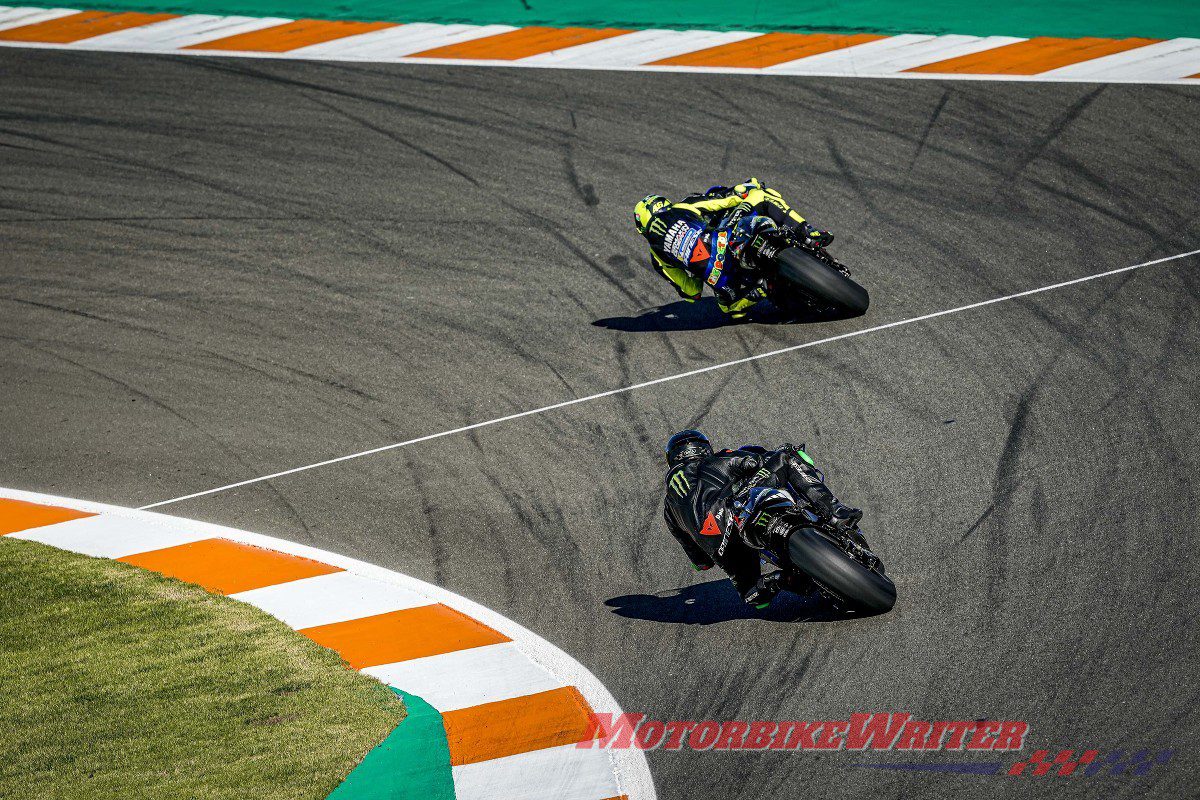 2 Yamaha M1 Vs Mercedes F1
Hamilton's Mercedes F1 which Rossi drove has a maximum speed of 362.3km/h which is slightly faster than a MotoGP bike.
While we don't know the top speed for Rossi's bike, the top MotoGP speed is 356.4km/h, set by Andrea Dovizioso, in the 2018 Italian Grand Prix.
Also, the Valencia MotoGP lap record is held by Jorge Lorenzo with 1:29.40 minutes in 216, while Rossi is the fourth fastest with 1:30.13.
The F1 testing lap record is held by Anthony Davidson, set in 2006 in a Honda RA106, with a time of 1:08.54, more than 20 seconds faster than the MotoGP bikes.
Besides, the 2019 Mercedes F1 car will be a lot quicker than an F1 car 13 years ago!
3 Experience
Rossi has quite a deal of racing experience on four wheels while Hamilton has none on two.
Last month Rossi tested the Ferrari 488 GT3 he will race in the Gulf 12 hour endurance race on 14 December 2019 at Abu Dhabi.
He's pretty talented on four wheels and has won rallies before.
In 2006, he tested for Ferrari and was just 0.7 seconds off the times set by Michael Schumacher who also tried his hand at motorcycle racing after his first F1 retirement.
Hamilton is a longtime fan of motorcycles, particularly MV Agusta for which he is a brand ambassador and has put his name to four limited-edition models.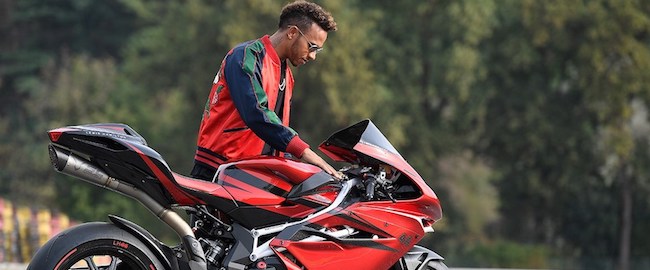 However, he hasn't raced on two wheels. In fact, he crashed the previous weekend at Jerez preparing for the Rossi duel and there are reports he may have thrown the bike away on Monday.
4 Congratulatory comments
The few congratulatory comments from Rossi and Hamilton give little away.
Hamilton said: "It's so awesome to see a legend like Valentino in the car."
Rossi said: "I was a big fan of Lewis's before but now I am even more."
But it's this Rossi comment that seems to indicate the elements were against the bikes.
"Technically, Valencia is a hard track and today was windy so, at one point, I thought it would be difficult for Lewis to continue, but he was brilliant on the bike and his position on the M1 was great. I think he had loads of fun, which is the main thing."
Sounds like he had fun but lost!
5 It's Rossi!
After all, it's Rossi, the nine-time world champion!
Rossi has long wanted to get into four-wheeled racing, especially rallying where he has already had some success.
After winning nine world titles, Rossi has little to prove on two wheels, but a lot to prove to sponsors on four.
Six-time F1 champion Lewis, who switches from Mercedes to Ferrari in 2021, has not expressed any interest in switching to motorcycle racing.
We expect the official video from Monster Energy to appear in the next couple of weeks but don't expect it will be any clearer on who won!