Since Ducati's debut of the Streetfighter in 2020, the supersport naked segment has exploded – and now, as of today, that genre has just grown to another level. 
In line with the Panigale V4's improvements in Episode Four of Ducati's World Premiere, the new Streetfighter V4, V4 S, and V4 SP2 show off a series of new and tweaked stuff.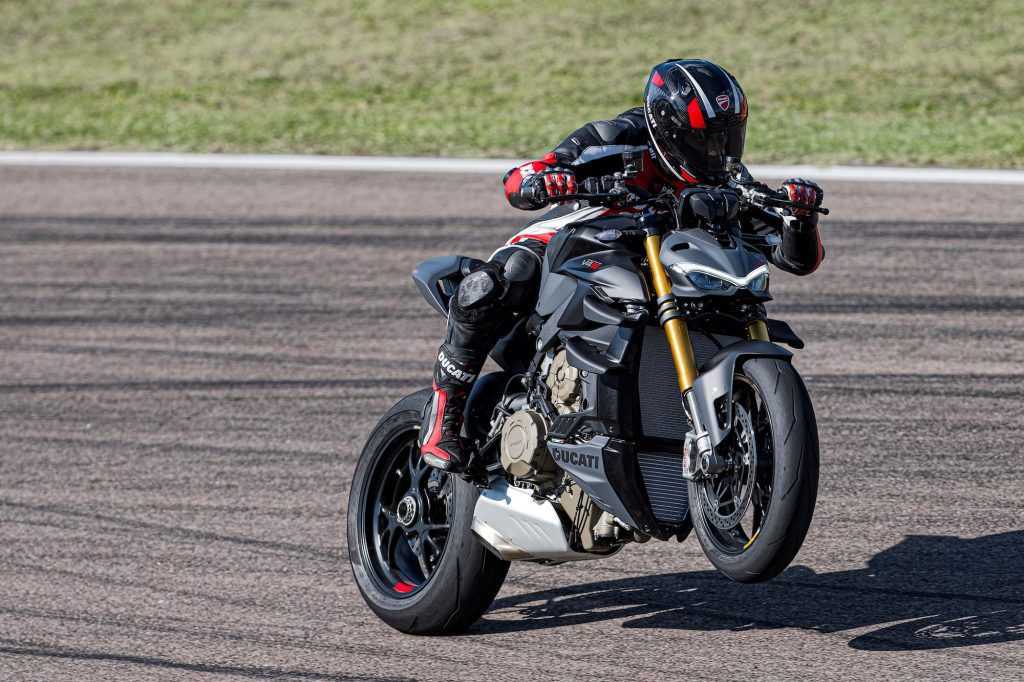 For the Streetfighter V4, the Desmosedici Stradale now sports Full, High, Medium, and Low engine strategies. Low is the newest, with Ducati's press release stating that this new move cuts the max power of the heart, allowing the rider to feel more secure on low-grip surfaces and "offering a softer and more manageable throttle response." 
The versatility in power is complemented by a "calibration to match the larger diameter of the silencer outlet," as well as the model's biplane winglets and a new dash to make everything on the road a tad simpler. 
Would a Ducati bike be a Ducati bike without the electronics?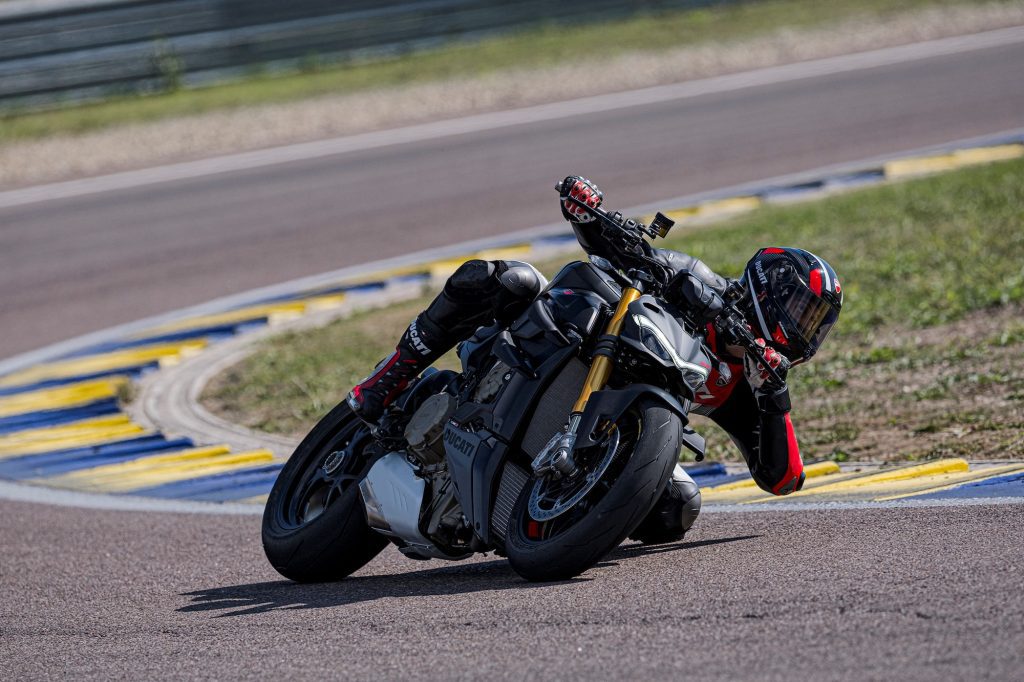 We argue not; as such, Ducatisti has been given a revised Ducati Quick Shift (DQS), which works by reducing the ignition and cutting the injection to make the road's travel smoother, too. 
(Should you go full throttle, that also means better stability on the twisties.)
The rest of the machine sports a higher swingarm pivot, and is dressed in a beautiful set of Öhlins suspension (an NIX30 upside-down 43 mm fork and TTX36 shock absorber, to be precise).
Now let's look at what makes Ducati's models more 'sporty.'
It don't get much closer to MotoGP than this (unless you have a fuller-fairinged Ducati beauty, of course).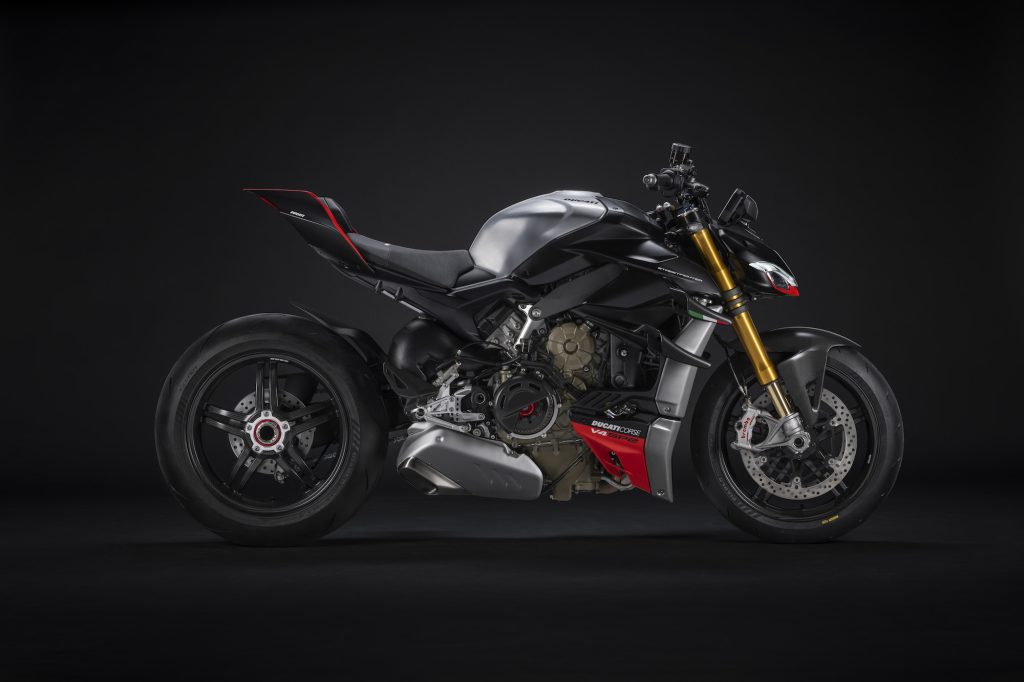 For the 2023 Streetfighter V4 SP2, 'premium' is the word of the day, manifested in the shape of a swanky set of aluminum Marchesini rims, a pricey (and lighter) lithium-ion battery, Brembo Stylema R® front brake calipers, 5 split-spoke carbon rims, an adjustable machined aluminum foot-pegs, and carbon everything – clutch cover, block-off covers, and front mudguard. 
Team Red has also added in there a STM-EVO SBK dry clutch, a unit in use today by the Ducati Factory WSBK teams as well as other National level moto-athletes around the good globe.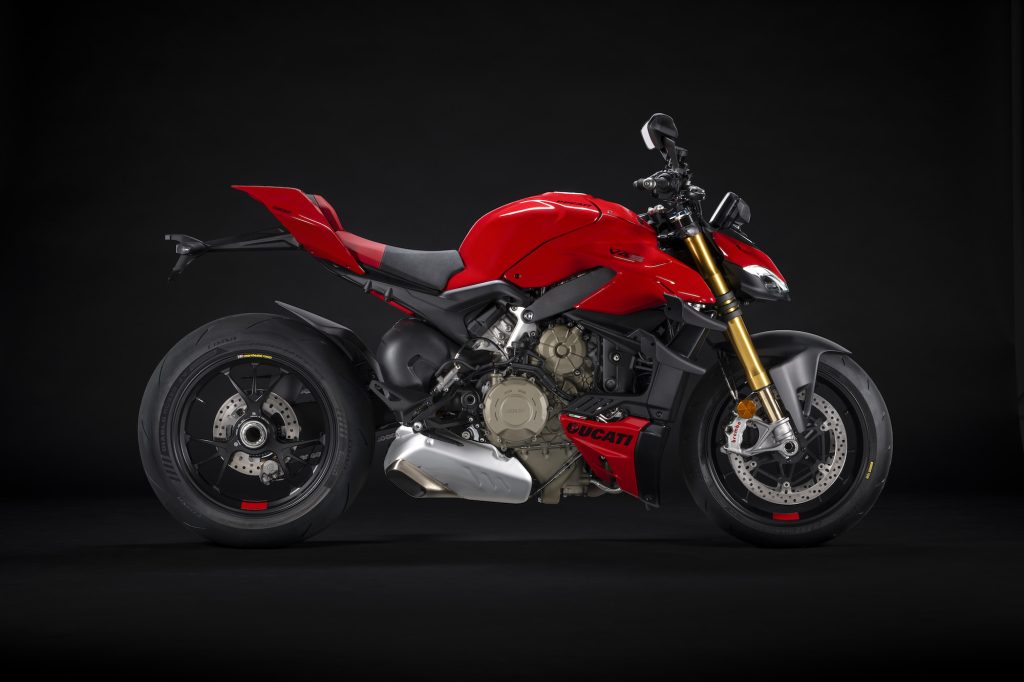 The Wet Riding Mode is nice, too, though it doesn't add anything in the way of speed; instead, it makes sure you can still perform to a nuanced level of accuracy in slick conditions. 
New torque curves for each gear guarantee better smoothness and more manageable throttle response – a welcome addition, since sophistication is complemented best by easy control of your bike (and the city scoots will be that much easier to enjoy).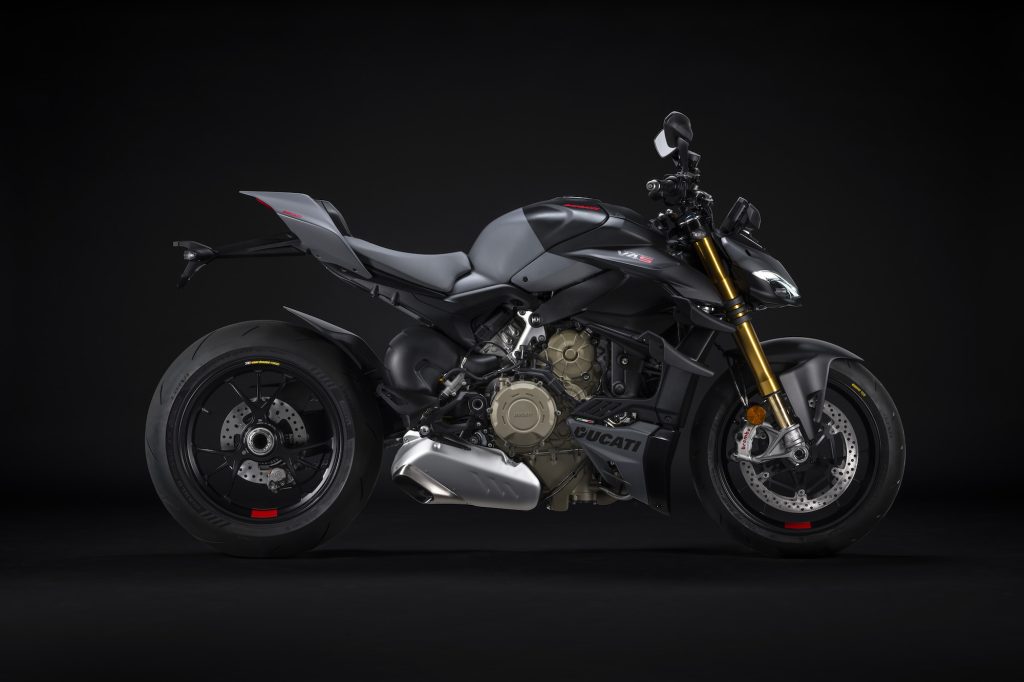 Expect the new Streetfighter range to land in the Western Hemisphere's markets by early 2023 with the below pricing: 
2023Streetfighter V4 
Ducati Red – MSRP of $22,095
2023 Streetfighter V4 S 
Ducati Red – MSRP of $27,595
Grey and Nero – MSRP of $27,795
2023 Streetfighter SP2
Winter Test – MSRP of $37,995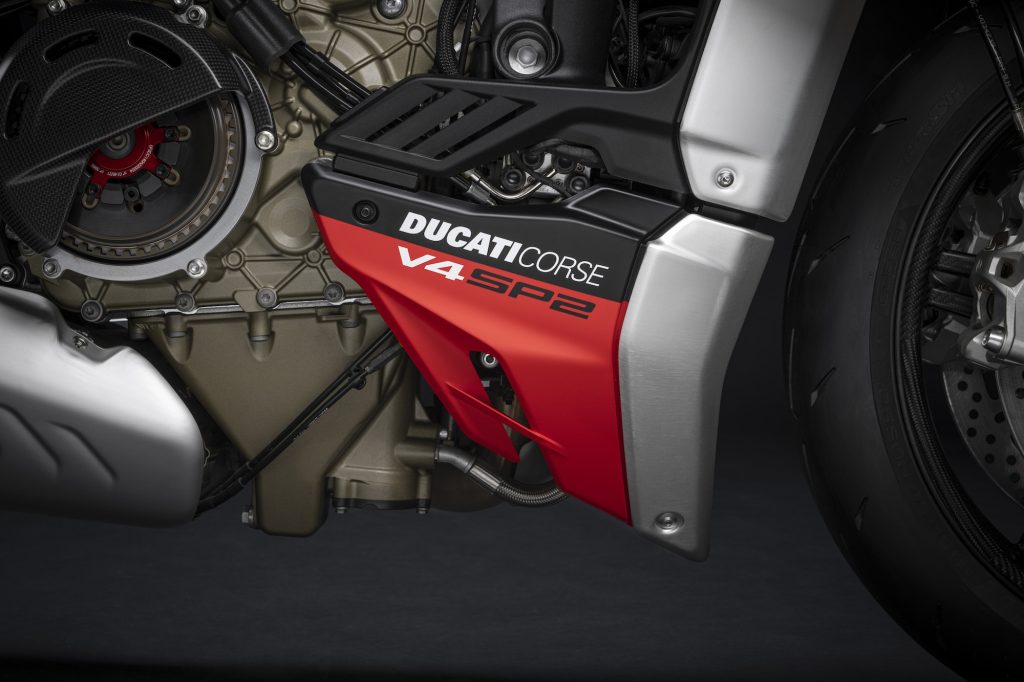 Stay tuned for updates; drop a comment below letting us know what you think, and as ever – stay safe on the twisties. 
*Media sourced from Ducati*