Indian Motorcycle has announced the only updates on their 2019 Scout and Scout Bobber models are new paint options and a USB charging point beside the speedo.
The bikes will be available later this year and no prices have yet been revealed.
Current Scout owners can retrofit a USB charging port, but price has also not yet been revealed.
Indian Motorcycle Australia say the Scout will come in Thunder Black, Deep Water Metallic, Metallic Jade, Indian Motorcycle Red over Thunder Black or Willow Green over Ivory Cream and the  Scout Bobber will come in Thunder Black, Thunder Black Smoke, White Smoke or Bronze Smoke.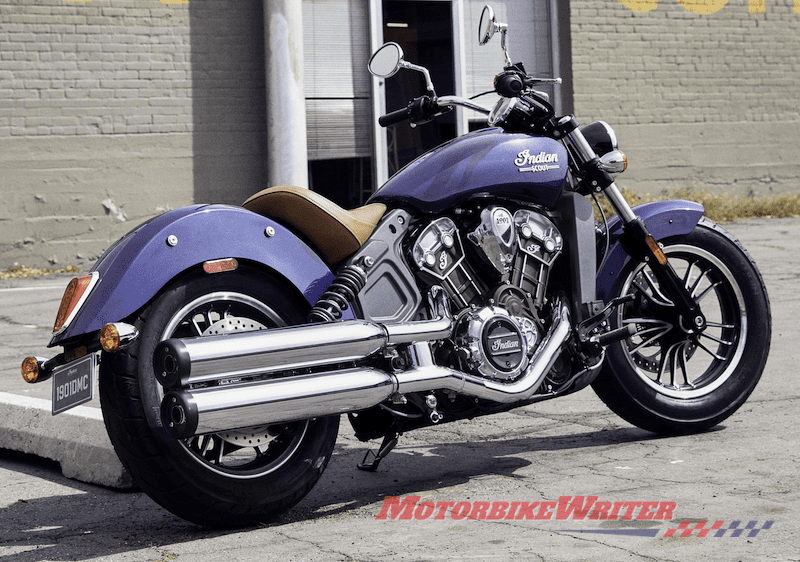 There is no word on any updates to the Thunderstroke 111 engine models yet although Indian Motorcycle Australia spokesman Christopher Gale says "there are going to  be a number of press releases coming over the next few weeks… stay posted."
So there should be more updates coming.
There have been rumours that capacity could be increased in the Thunderstroke models to compete with the Harley-Davidson Milwaukee Eight engines in 107, 114 and 117 sizes.
Indian already has a 116 big-bore kit for the Thunderstruck. Perhaps that will become the standard size.
Meanwhile, Indian dealers say they are already taking strong orders for the Scout FTR 1200 which has been announced for next year.
We wonder if that is being brought forward to this year!