Indian Motorcycle Australia has announced 2017 prices, plus a new touchscreen infotainment system for its Chieftain and Roadmaster and some new warpaint including two-tone available for the first time on the Scout.
The Scout Sixty has been dropped from the line-up while the Scout at $19,995* gets new exhaust pipes, improved leg clearance, a wider steering radius and new rear shocks.
It is available in Thunder Black, Thunder Black Smoke, Burgundy Metallic and new two tone palettes of Brilliant Blue and White as well as Indian Motorcycle Red and Thunder Black.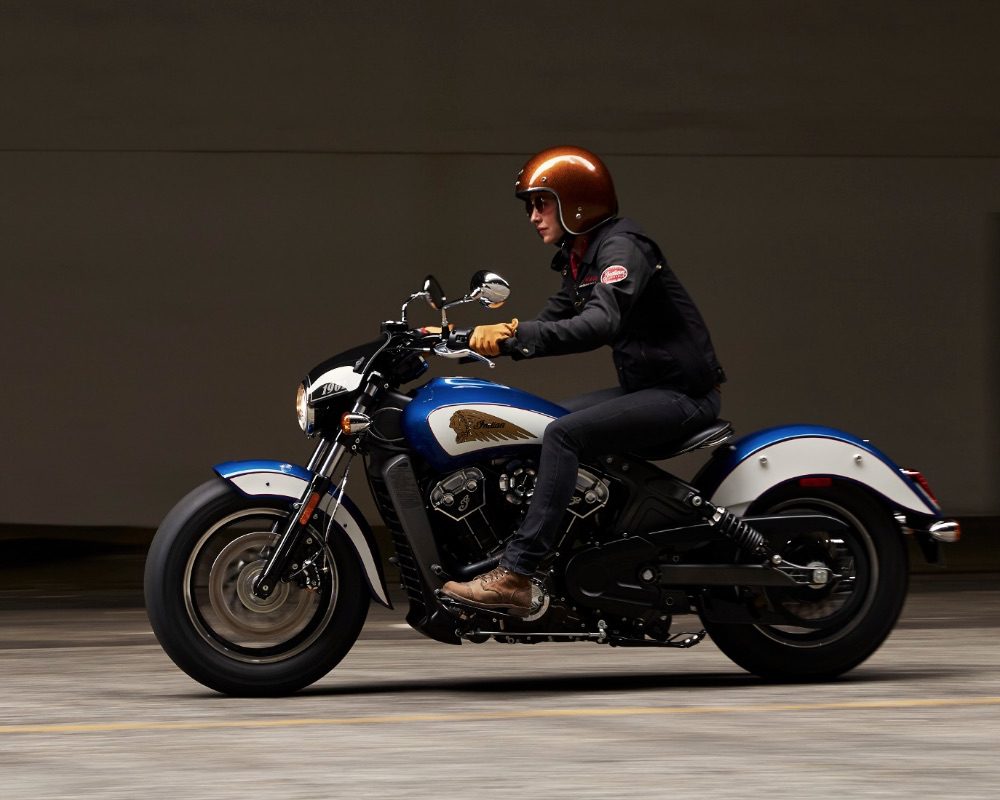 The Chief Classic is up $1000 to $29,995 thanks to its new two-tone palette of Burgundy Metallic and Thunder Black.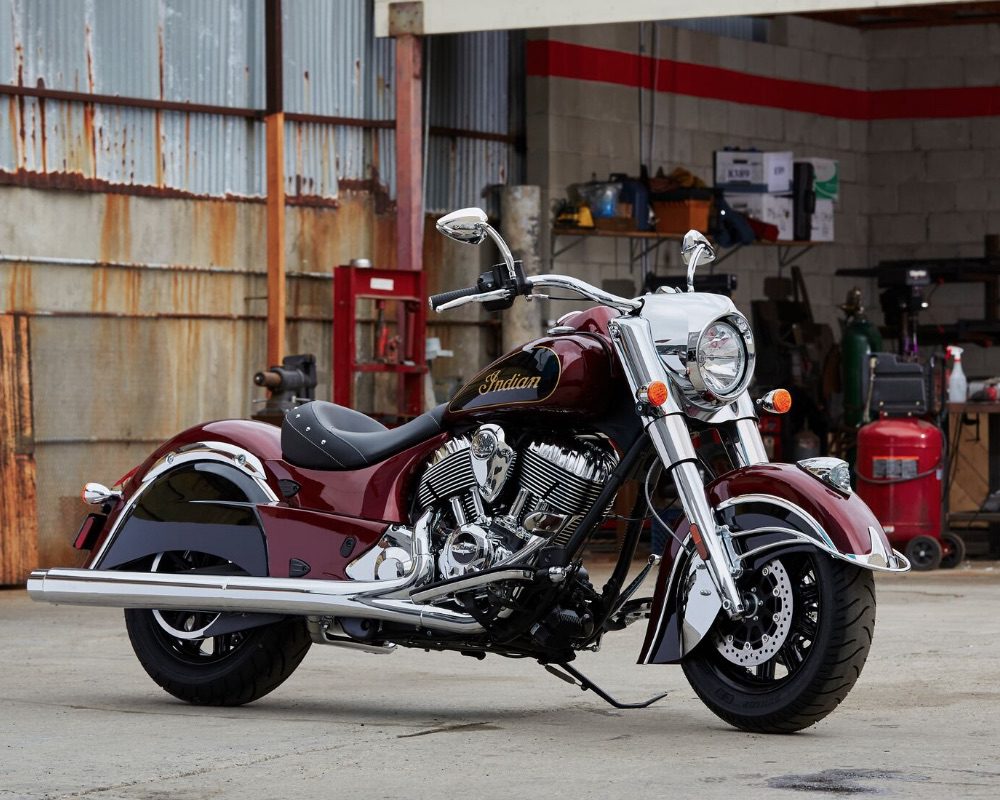 The Indian Chief Vintage continues to start at $31,995 in Thunder Black plus two-tone choices of Springfield Blue and Ivory Cream or Willow Green and Ivory Cream.
Prices are the same for the Chief Dark Horse ($27,995), Chieftain Dark Horse ($27,995) and Springfield bagger (starting at $33,995) in Thunder Black or new Steel Grey and Burgundy Metallic.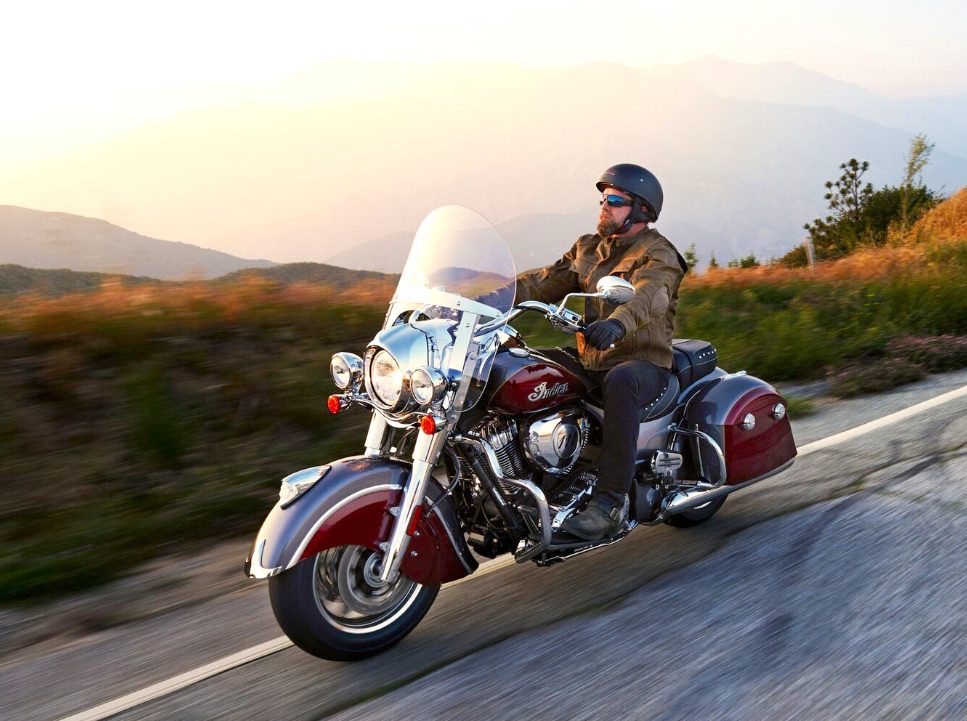 Infotainment
Chieftain ($36,995) in Silver Smoke and Roadmaster (starting at $40,995) in Thunder Black and Burgundy Metallic, and new two-tone choices of Willow Green and Ivory Cream or Thunder Black and Ivory Cream, get the new Ride Command system as standard, raising prices $1000.
They arrive early in 2017.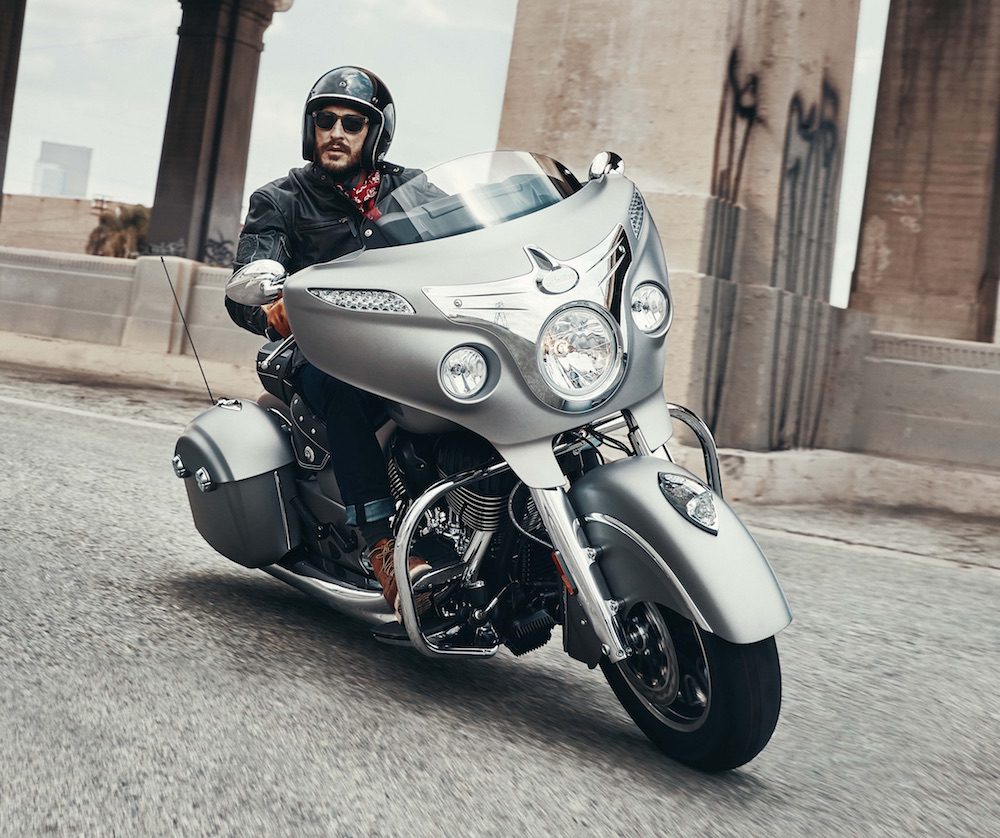 While Indian joins Harley in offering a sophisticated touchscreen system, Indian claims their Ride Command system has the largest and brightest touchscreen display, highest resolution and fastest response time.
The 18cm (7") display is integrated into the dash and has 800×480 pixels resolution.
Riders will be able to use the screen with normal gloves and it will feature two-finger functions as used on most smartphones such as pinch to zoom. There are also handlebar audio controls.
They claim it has the fastest boot time, being ready in about 10 seconds.
It features 100 watts of audio output on the Chieftain and a whopping 200 watts on the Roadmaster.
Other features are Bluetooth, AM/FM and weather band (US), USB flash drive support with USB song shuffle, phonebook download, incoming call notification with name display, voice-activated calling, incoming text notification and more.
The GPS navigation system has turn-by-turn directions, points of interest, nearest fuel stations, etc.
Critical information is always displayed such as clock, air temperature, compass heading, fuel level and fuel range.
The software and maps are also easy to update.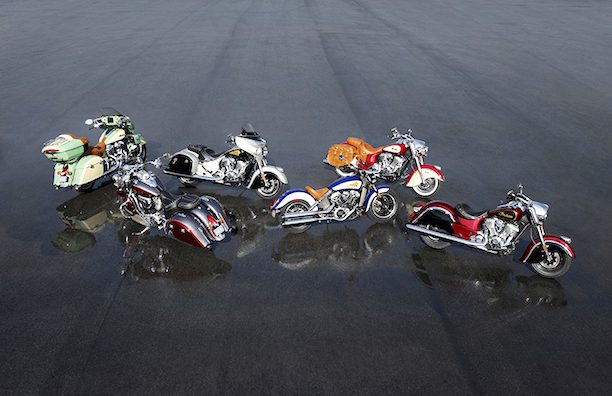 * All prices are listed as ride away.