While a nice, mountainous view is nice on a family vacation, or a snowy trail may exciting to those from the south, when it comes to riding a motorcycle, we tend to look for something different. Clear traffic, gentle twists and turns as well as lots of open space is all you need in a road to make this mode of transportation a recreational activity once again. The criteria for the following list was based off of each road's width, turns, hills, traffic and surrounding scenery. Without further ado and in no particular order, here are the Top Ten roads in the United States to ride a motorcycle on.
1. River Road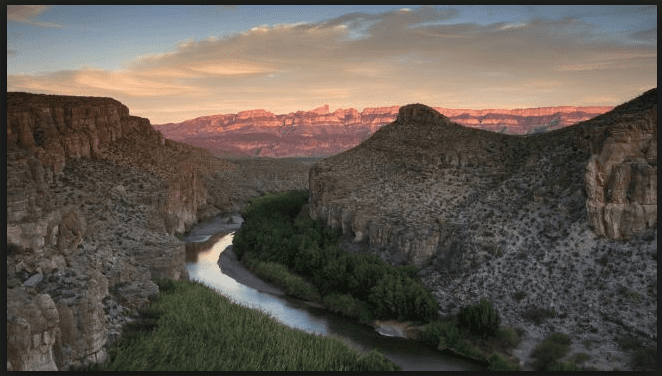 A long stretch of road situated along Western Texas' Rio Grande, River Road takes everything the southern deserts of America have to offer and slaps them all together into one long road. Scenery aside, what makes River Road so great for motorcyclists is its lack of civilization. Everyone could disappear off of the face of the Earth and, as long as you stay on this stretch of road, you wouldn't even know it. It's far removed from civilization and doesn't fit in many main routes, leaving it nearly empty. Its hilly road twists and turns around even bigger hills, making it a fun ride. If the only vehicle you want to see is your own, this empty stretch of land is certainly a great find. In fact, I'd even recommend motorcycle enthusiasts a couple states away make the trip down just to get the chance to drive this road.
2. Highway 12

Connecting Washington to Detroit, driving Highway 12 in its entirety might be a time consuming experience. It's a long highway with vastly changing scenery throughout. For the purpose of what we're doing here, I would have to recommend driving the piece of highway that passes through Utah. The whole trip is great, though its colors really shine through when you hit the road's sweet spot, situated between national parks Bryce Canyon and Capitol Reef. It's got twists and turns to keep the drive interesting while providing some nice scenery. You will; however, encounter other motorists on a regular basis.
3. Pacific Coast Highway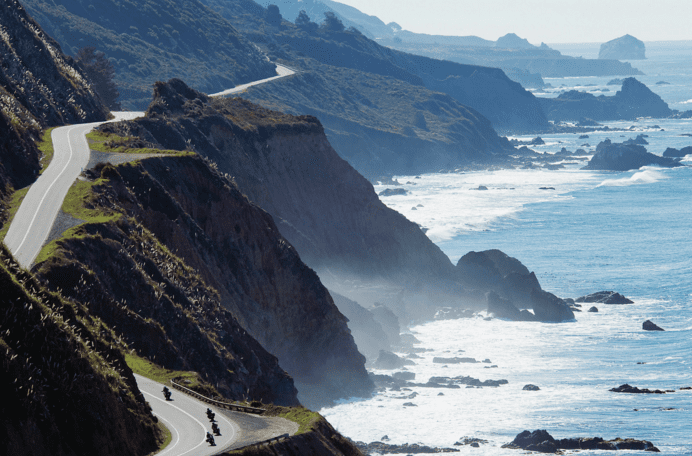 One of the country's smaller major highways, the Pacific Coast Highway offers a fun drive with beautiful scenery the whole way, scenery which tourists from out of state/country are known to seek out. While the entire highway is a great drive, if you haven't the time to check it all out, the southern stretch offers the best scenery along the most twists and turns. Its worth noting that, while the Pacific Coast Highway can make for a relaxing drive for motorists of all types, you'll be encountering a bit of traffic throughout the entirety of the trip.
4. Route 66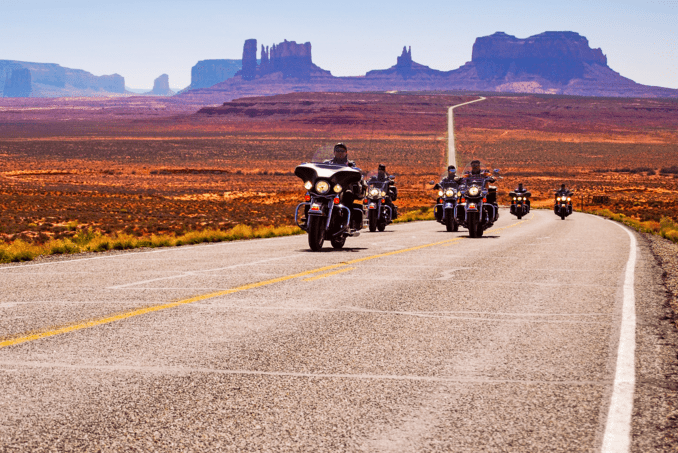 Don't take my word for this next one, just ask the other bikers you'll find at the many stops along Route 66; this route is a biker's paradise. No matter which gas station restaurant you decide to stop in, you'd almost think they were expecting you. If you're looking to toss some biking-related stories back and forth while grabbing some grub in between bursts of riding, Route 66 is the place for you. Driving along, you'll find many pieces of history and American heritage intact through preserved buildings and towns. This is a drive bikers and history buffs alike can enjoy.
5. Beartooth Highway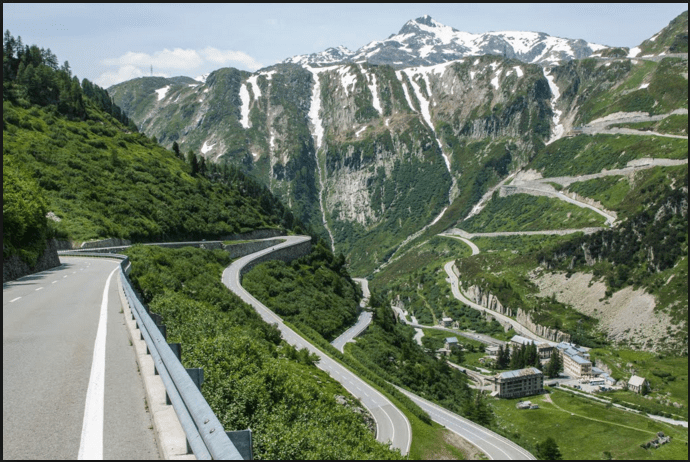 Passing through Wyoming's Yellowstone National Park, Beartooth Highway should be the first choice among those looking for a fun ride (as opposed to just taking in scenery). It has some of the most twists and turns you'll see in highways across the nation. Coupled with hilly slopes, this makes for a good ride. In fact, at the highway's peak, you'll find yourself over ten thousand feet up.
6. Appalachian Mountains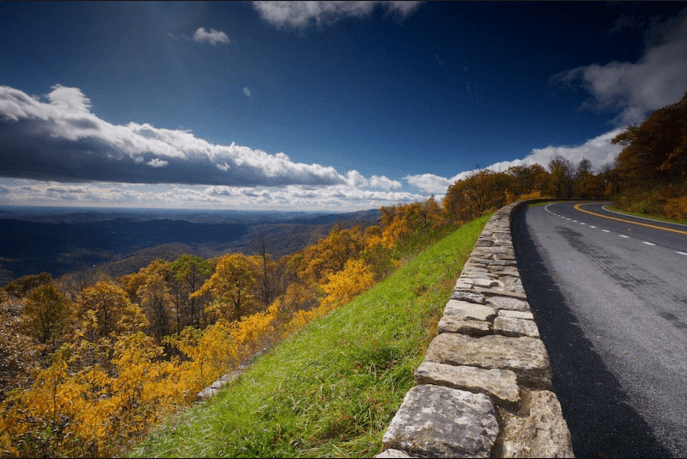 If you've ever seen a postcard of this monstrous string of mountains, you can pretty well guess what the big deal is. The Appalachian Mountains stretch from southern U.S.A. all the way up to southern Canada. While either side of the border offers motorists of all type a beautiful drive filled with near-constant slopes and twists, those feeling adventurous enough to take a cross-continent trip would do well crossing over the border.
7. The Great River Road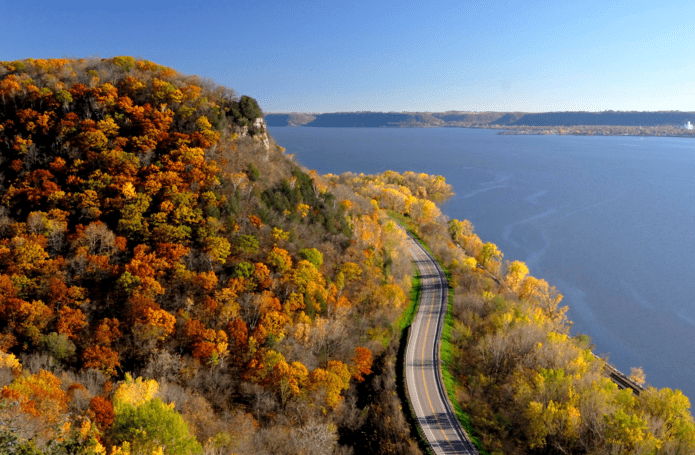 In terms of scenery, The Great River Road gives bikers a little bit of everything the country has to offer. One hour you may be driving through swamp, while the next you may find yourself in a meadow, then a forest. The Great River Road truly has a bit of everything and, even for those who drive the entire stretch, boredom or monotony is not an option. The constant change in scenery keeps things fun, keeping you guessing what it is you're going to see next. Pack your pull behind motorcycle trailer for a long adventure on this trip.
For extra points, driving continuously without setting any state line milestones can keep you surprised at every turn.
8. Overseas Highway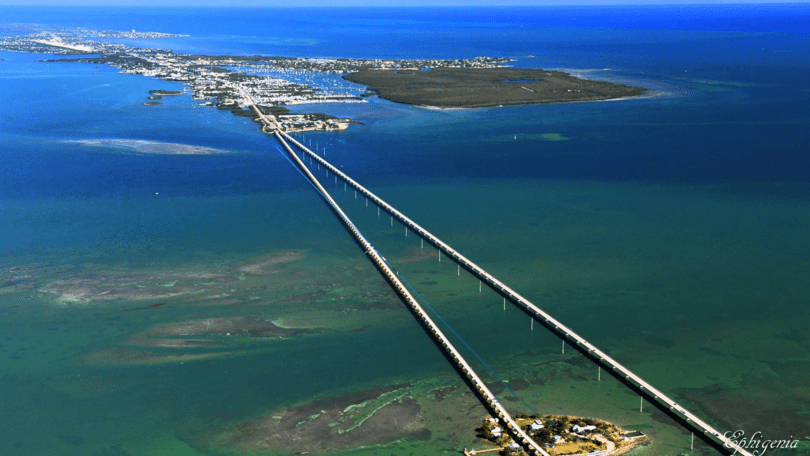 If you've been itching to get out to the ocean, the Overseas Highway is the place to go on your next biking adventure. Its name is quite literal; you'll be spending a large portion of your drive on a causeway built atop a reef off of Florida's coast. While you'll be driving among a plethora of tourists, the drive still proves to be relaxing time and time again. While perhaps not littered with twists and turns, the water-centric scenery is sure to make it worth the trip every time.
9. Going to the Sun Road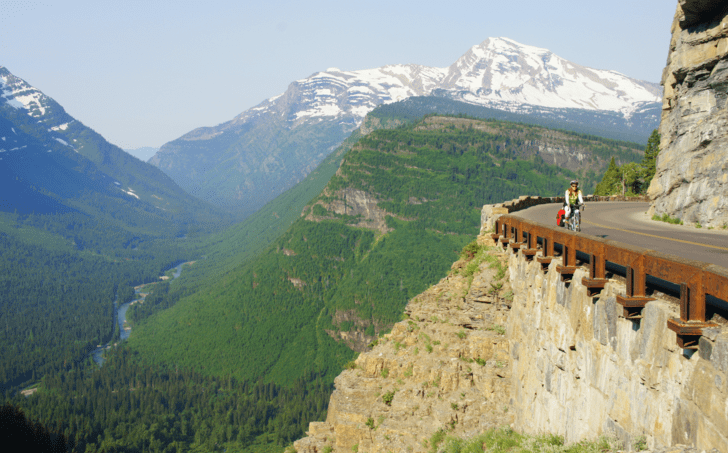 Those afraid of heights might want to take a pass on this one. Going to the Sun road is a scenic, mountainous road stretching across the Rocky Mountains. If you're looking for an international drive but live on the west coast, you'll be able to make you're way up to Canada through the mountains. Either way, the American side of the Rocky Mountains is much the same and proves to be a great drive, especially on this particular road. You'll be making lots of smooth turns near mountain ledges, satisfying the adrenaline junkie in all of us while making for a fun ride complete with beautiful scenery.
[schema type="review" url="http://badasshelmetstore.com/10-best-motorcycle-roads-in-america/" name="10 Best Roads in America to Ride a Motorcycle on, really." author="Karl Steinmeyer" ]
10. Coastal Highway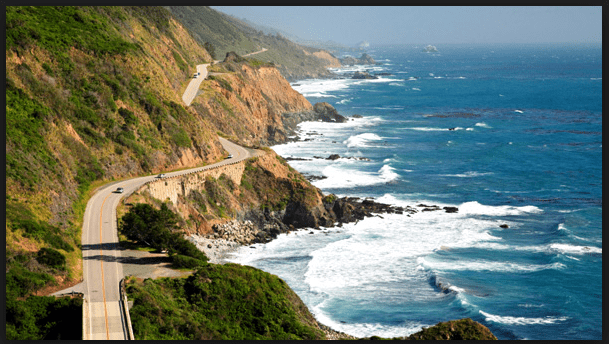 The Coastal Highway certainly lives up to its name. Filled with lobster shacks, lighthouses (60 of them, to be exact) and antique shops, you're sure to see postcard-worthy moments throughout the entire stretch. Running up and down the East coast, the highway can bring you to scenic detours, a boat ride to Nova Scotia and parks of all sorts. Whether you're looking to spend the night or just go for a drive, you're sure to find something you like along this highway.