There is a certain level of satisfaction, one that is extremely hard to quantify, that comes from building something with your own two hands. It starts as an idea in your mind. It morphs and shapes multiple ways before settling into a final concept.
Thankfully some people have the skills to take the ideas of our minds and translate them into rolling works of art. They have the skills to listen to our ideas, then push the boundaries of those ideas to places previously unimagined.
With that thought in mind, I share this list. There is no ranking here, simply a sharing of shops whose work I find to be outstanding. Badass shops, with badass ideas they turned into badass rides.
Trask Performance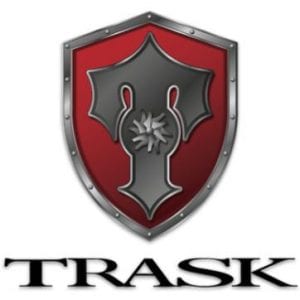 With a toolbox and a dream, Nick Trask made the move from New Zealand to the United States back in 2000. Growing up building custom cars and then gaining some formal education at a Motorcycle school in America, Trask was set to follow his passion to build some very badass bikes.
From their state of the art shop in Arizona, Trask Performance gained a strong foothold with Harley enthusiasts by providing well designed, high output turbo systems. That success has grown to a full line of custom parts available through Drag Specialties.
Trask produces a jaw-dropping lineup of customs with their Assault Series bikes. A military styling influence permeates these performance baggers. Each bike is fully bespoke, from a 30" front tire slammed bagger, to a 300 hp FXR, with carbon fiber everywhere, Trask can build your dream.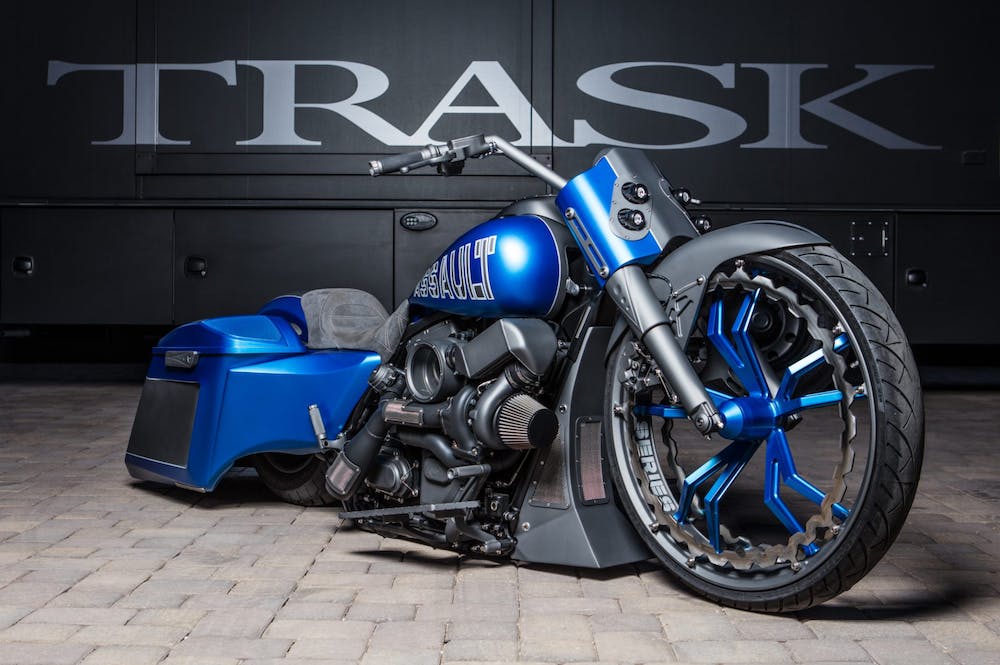 Photo Credit: Trask Performance
Hide Motorcycle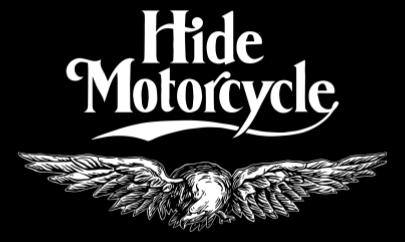 Opened in 2003 in Kawasaki City, Kanagawa, Japan, Hideya Togashi and his team quickly began winning awards for their builds.
Embracing many styles — cafe, bobber, dirt track, chopper — Hide Motorcycles produces stunning works of art that take clean lines to another level.
Galaxy (pictured below) is a build that I admire greatly. Everything that could be stripped clean, was. Internal throttle, hand controls removed, hidden rear brake only, everything was minimalist with this build and it is stunning.
This is a badass Japanese shop.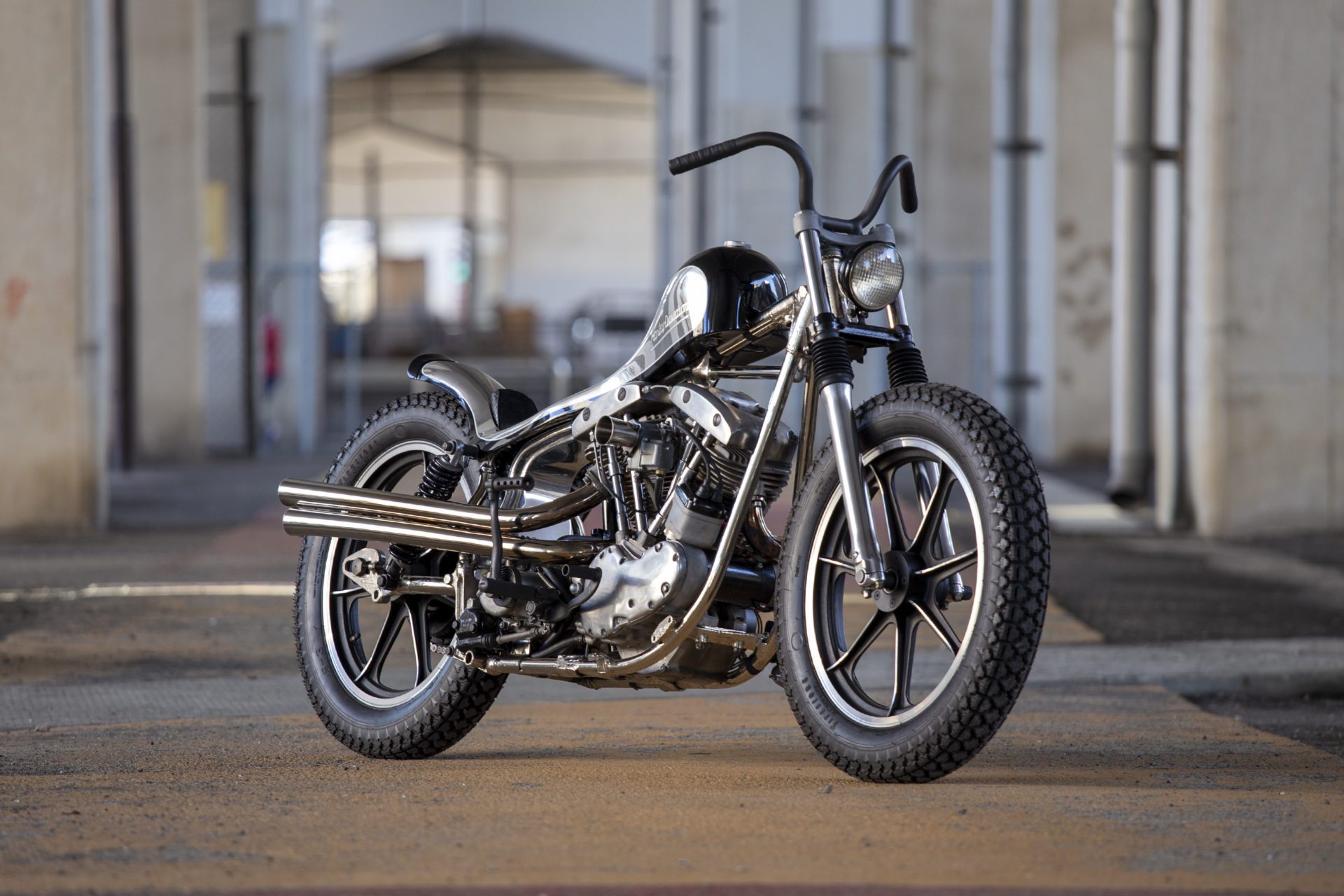 Photo Credit: Hide Motorcycles
Rough Crafts

Winston Yeh builds incredible machines. Period.
His time spent studying at Art Centre College of Design in Pasadena, and then with Roland Sand Design, helped provide the foundation for Rough Crafts.
Working from Taiwan, each build reflects Winstons' unique, harmonious style. I find the stance and proportions of his bikes to be perfectly aligned with what I find aesthetically pleasing. A blacked out motorcycle is not a new idea, yet I rarely see it executed at this level. Below is a BMW 9T they call "The Bavarian Fistfighter," it exemplifies exactly what I mean.
Looking for truly bespoke work? You may want to head to Taiwan.

Photo Credit: Rough Crafts
Gasser Customs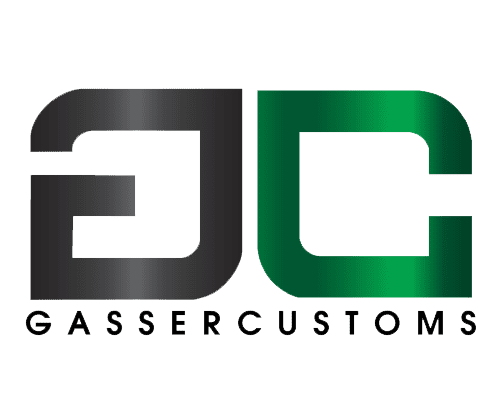 I must admit I'm predisposed to loving the bikes Adam Gaspic builds at Gasser Customs. We are both Canadians who started with riding Honda CB350s. The one I grew up learning to ride is now on a lift in my garage being restored. Adam's history with a CB350 set him on the path to starting Gasser Customs.
From his shop in Los Angeles, Gasser has built an outstanding reputation for high-quality Cafe, Bobber, Scrambler dreams on wheels. Recognized with multiple awards and a feature on Jay Leno's Garage, Gasser most certainly qualifies as a Badass shop.
This Gasser Honda CB360 is called "The Messiah".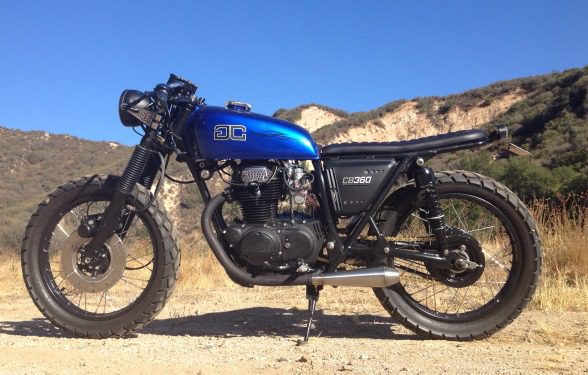 Photo Credit: Gasser Customs
Federal Moto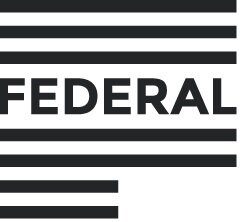 From their shop near the heart of Chicago, brothers Mike and Peter Muller craft like jewelers by taking dirt-covered lumps and cutting and polishing them until flawless diamonds emerge.
Alright fine, maybe my analogy seems a bit much, but look at the builds coming out of Federal Moto and tell me I'm wrong. Each build is a unique piece, that while flawless to look at, pulls you to want to ride them, not just admire parked in the garage.
It isn't all they can build, but if you have a bike from the 60s' to the 80s', Federal is a shop that will blow you away.
Choosing one to share with you here was a challenge, I love their builds. "Two Scoops" should be just right to show you what I mean.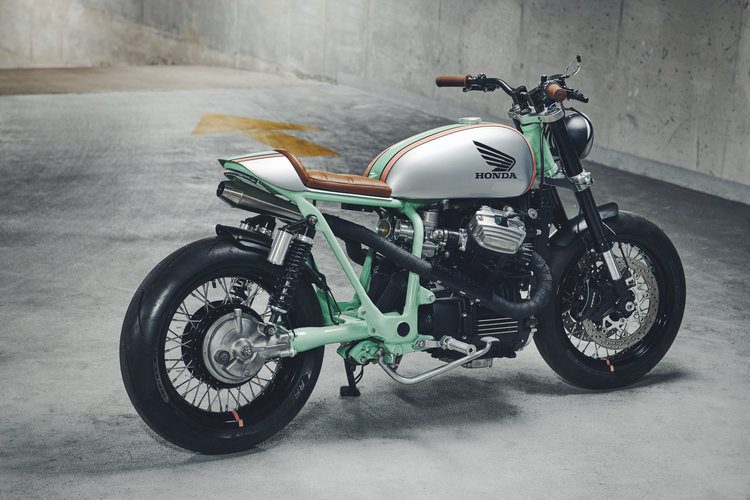 Photo Credit: Federal Moto
Wrench Kings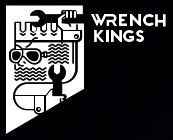 From the small town of Bilthoven in the Netherlands, two Kings, Joost Dingemans and Take Menick, are waiting to turn your dreams into reality.
All the best ideas come whilst sharing a beer, or so I have been told, and that is precisely the philosophy of the Kings. A visit to the shop is akin to stopping 'round a buddy's garage on the weekend.
Share a drink, share a dream, let the Kings show you how they can make it happen. From Cafe to Scrambler or even Adventure bike, nothing is too big a dream for the Kings.
I was left in awe with the fabrication on this Kawasaki ZX6R.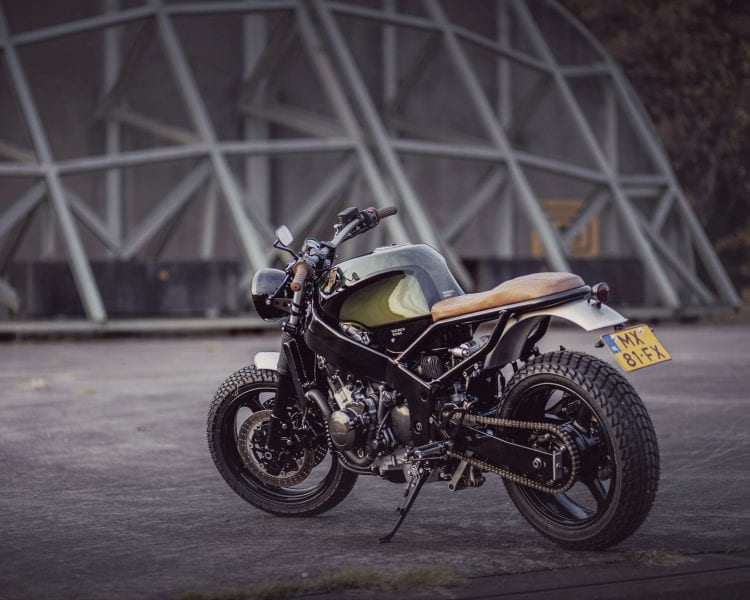 Photo Credit: Wrench Kings
Auto Fabrica

Starting out of a garage in England, brothers Bujar and Gazmend Muharremi now showcase their fine coach building skills from a full workshop near London in Southend-on-Sea.
With a very distinct style, Auto Fabrica brings a special flow and harmony to their builds that has gained international recognition.
Based on the Yamaha 900 triples, Auto Fabrica's "Type 11" presents a radical, functional, contemporary custom sure to cause crowds anywhere it's parked.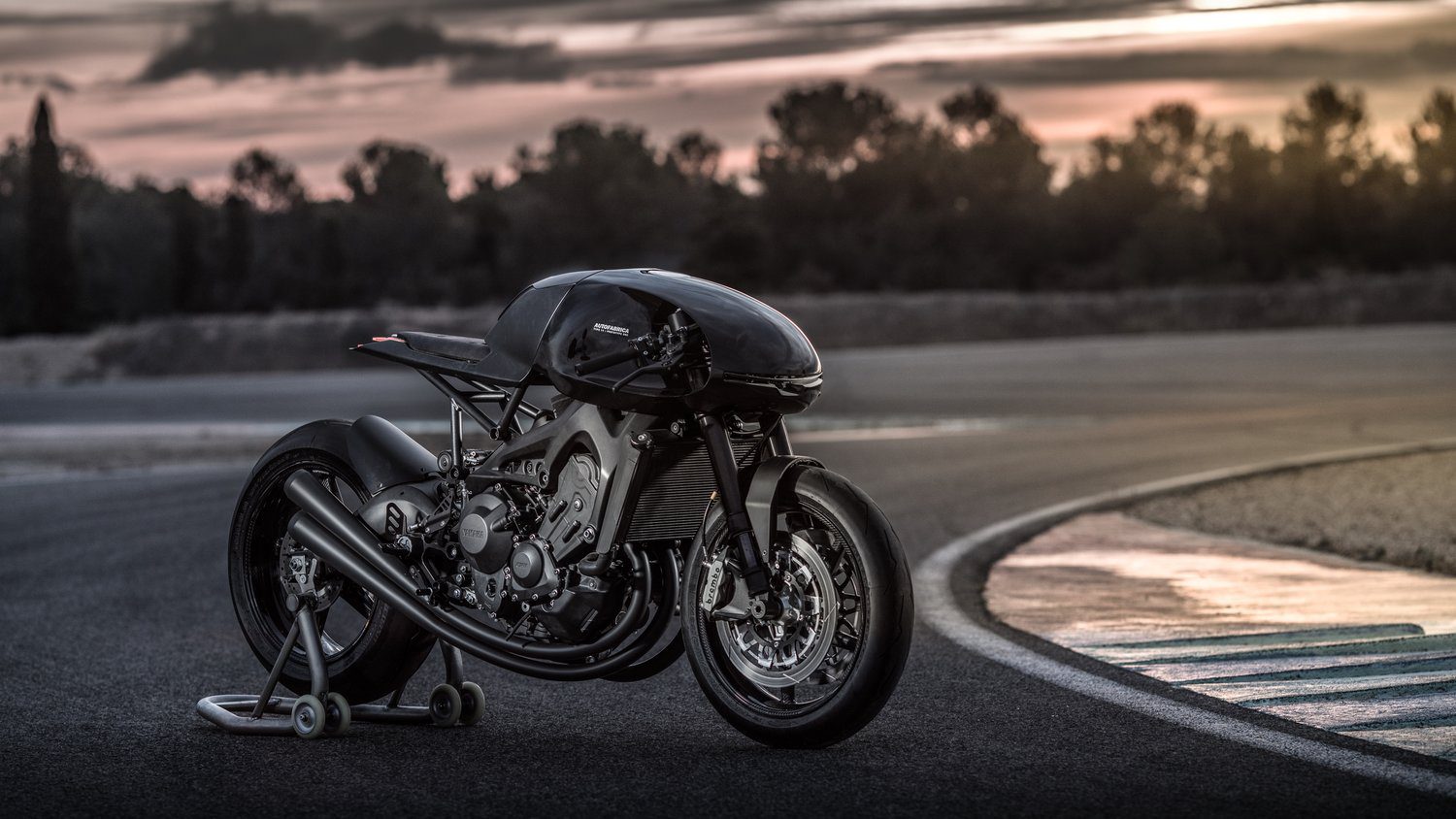 Paul Jr Designs
I, like many, learned of Paul Jr from his time on the TV series "American Chopper." Impressed by the builds and often shocked at the family drama, that chapter of his life ended when show production concluded in 2010.
Paul Jr is an incredible designer. 10 years later, that same skill and desire for excellence built PJD into a shop deserving of far more recognition than I see it getting.
Often called upon by corporations and charities for a build, his low-stretched style is instantly recognizable. The insane level of detail and thought behind each project is unreal.
The longer I look at PJDs' work, the more impressed I become. With the P-51 Mustang influence dripping all over this build, known as the "Build Off Bike," it becomes easy to overlook amazing aspects like the single-sided swingarm and the awesome Lefty front fork.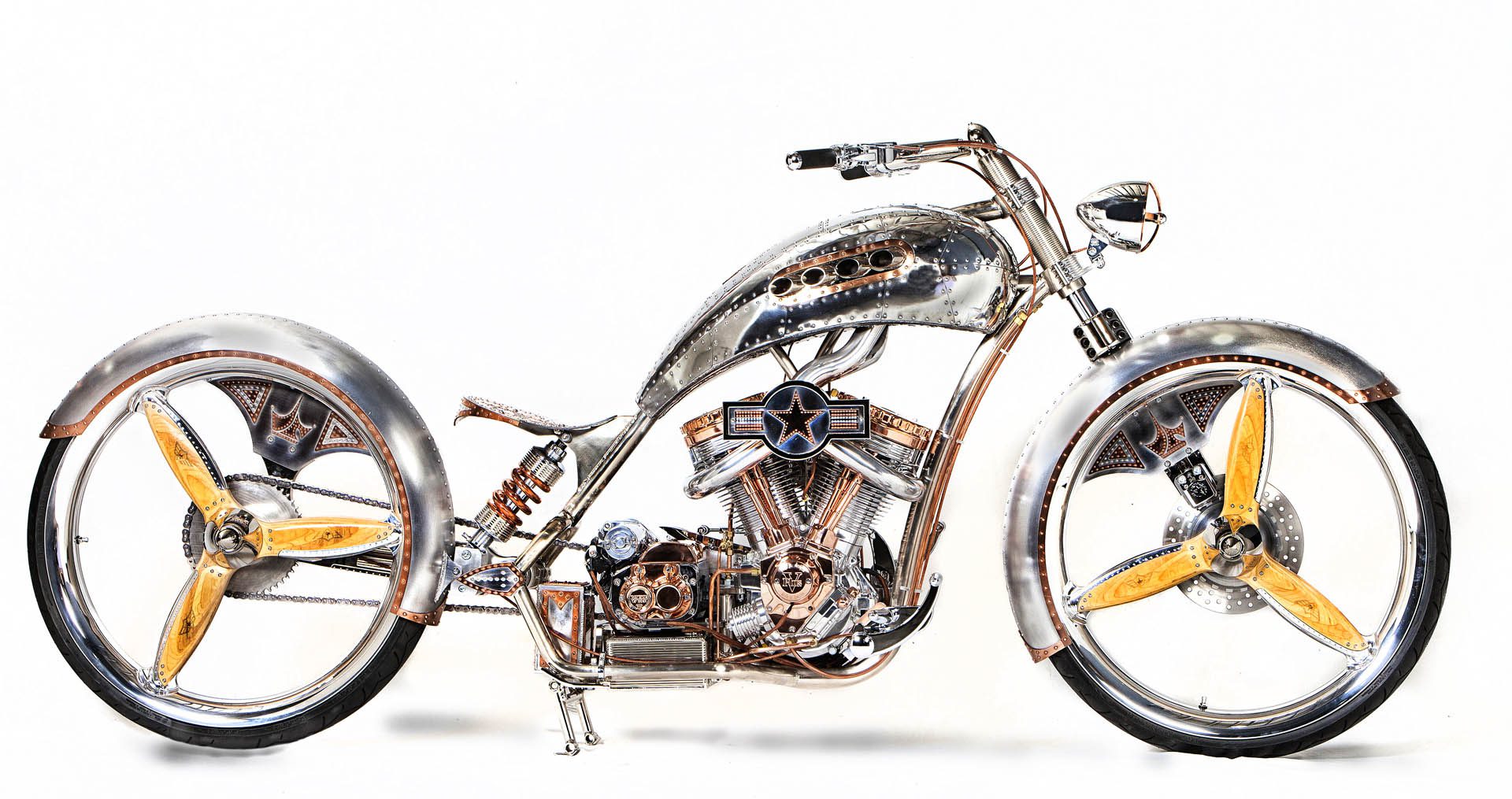 Photo Credit: Paul Jr Designs
MB Cycles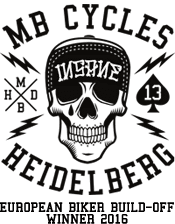 Martin Becker has been building bikes in Heidelberg, Germany for more than 20 years. Amassing a legendary reputation, the awards are too numerous to list.
He is such a badass, I will quote his own description:
"Our main focus is on American V-Twins. We are not a repair workshop, not a bolt-on boutique and we don't like our motorcycles categorized. MB bikes have a high recognition value and are only for individualists and outsiders! Puristic, radical, and clean!"
MB Cycles builds outstanding customs despite the stringent homologation restrictions across the EU. This shop deserves to be on everyone's shortlist if looking to have a custom V-Twin.
"Murder One" European Biker Buildoff Winner 2016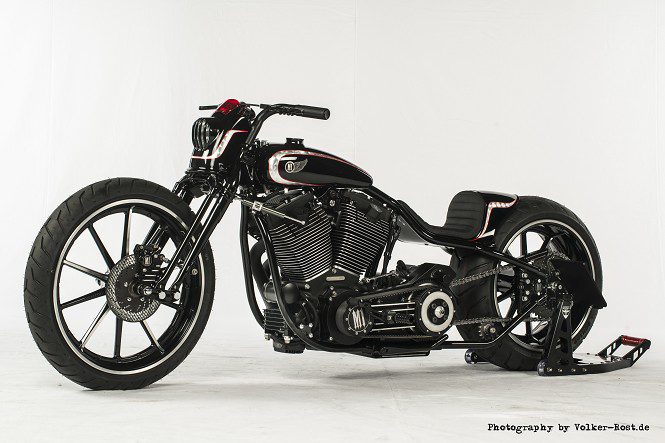 Photo Credit: MB Cycles
Classified Moto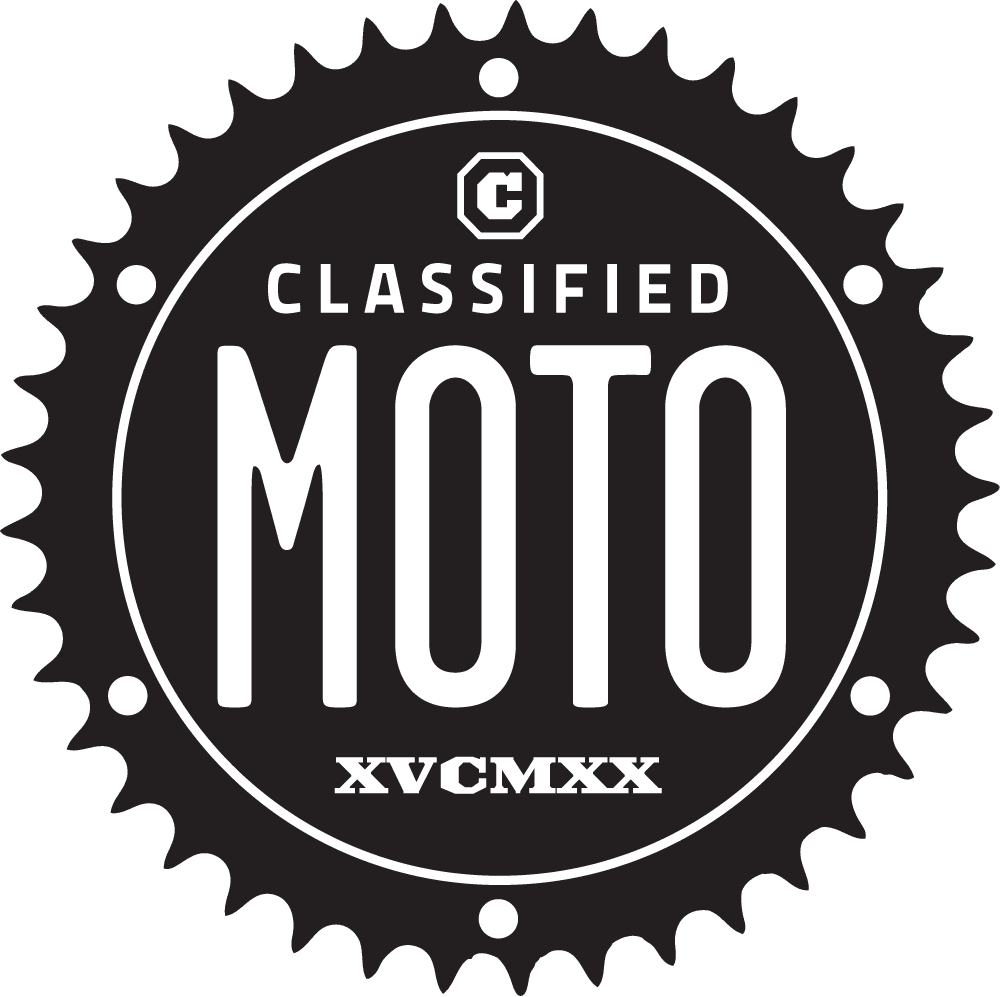 John Ryland and crew have themselves squirreled away in a somewhat secret location near downtown Richmond, Virginia — which is absolutely perfect considering the types of bikes they build.
Cafes? Bobbers? Scramblers? Sure, ya that's kinda what they build. They're more good time mad scientists who masterfully assemble "Beautiful Ugly" better than anyone.
No matter if you love or hate their builds, it is impossible to miss the high-quality work and totally fun spirit in each bike Classified Moto makes.
An epic mashup of a 2007 Triumph Speed Triple 1050, with a modified VFR 800 single-sided swingarm and a wheel from an ATV, I cannot get enough of "Frank." This beast is an absolute beauty.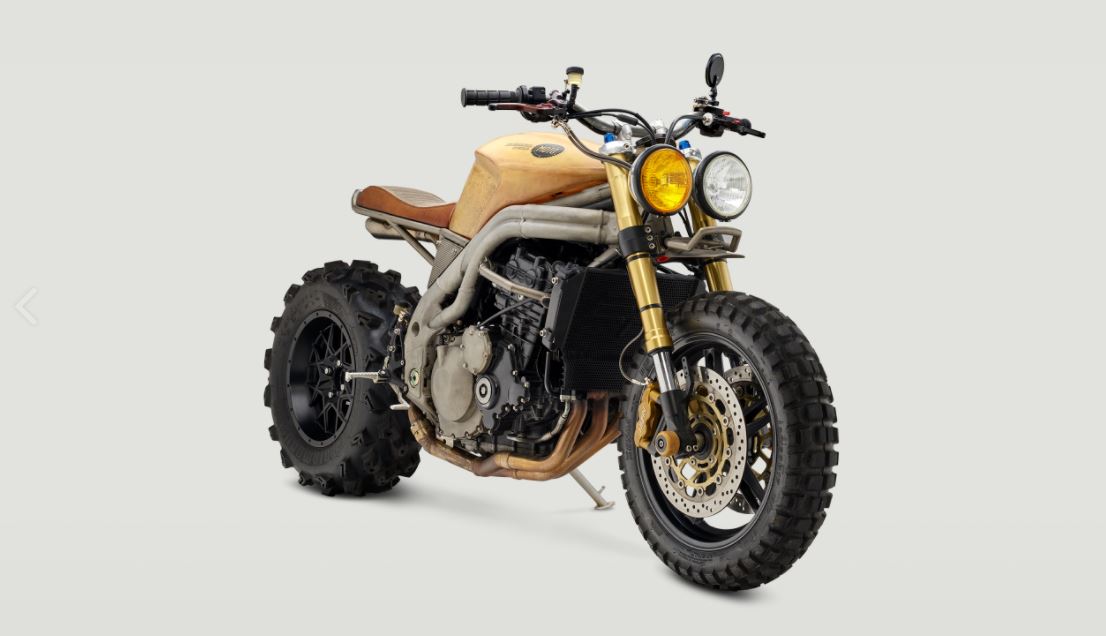 Photo Credit: Classified Moto
Final Thoughts
As I look back over this list I realize just how diverse my tastes are. I feel confident that no matter your preferred style, or the part of the world you live in, this list helps show there is a builder out there for you. Now dream big and go build something badass, I can't wait to see it.