2012 Honda Crossrunner - EICMA 2011 Live Report
Honda Crossrunner Redux
by Rick Korchak for webBikeWorld.com
Reporting From EICMA 2011
---
Background
November 12, 2011 - When the Honda Crossrunner and Crosstourer were introduced at last year's EICMA show, I wasn't impressed (here's the report).
It looked like Honda rummaged through the parts bin to come up with something -- anything -- that would roughly look like an adventure-tourer.
Well, here it is a year later, and although I don't know exactly what happened to the Crosstourer, the Crossrunner has been slightly refined and it's apparently here to stay.
I have to admit, I'm starting to warm up to the Crossrunner.
It could use perhaps a 100 mm or so width reduction across that plump midsection, but the white color shown in the photos below helps hide the girth.
I'm still not sure what it is -- a faux adventure-tourer, in the vein of the original Multistrada? Or a sport-tourer? Honda will tell you it's a new concept in its own unique segment, but I'm not so sure. Different looks alone don't make a different motorcycle type.
The Crossrunner looks vaguely similar to the Honda Transalp (photo below), which is more of a "real" adventure-tourer.
Outfitted with the special Givi luggage, as seen on the white Crossrunner below, the bike should make a good sport-tourer. The luggage looks wonderful, especially the top box with its faired-in tail lights.
I have to further admit that the silver Crossrunner on the Honda display stand, seen below, with its black and gray camouflage paint treatment on the side panels, also looks pretty good "in the flesh".
The biggest surprise for me is that the thing actually made production, so you have to give credit to Honda for following through. Now if only I could talk them into a test ride... So, by way of an apology, here is another look at the Honda Crossrunner with an updated video of the 2012 version shown at this year's EICMA.
w
BW
Video: 2012 Honda Crossrunner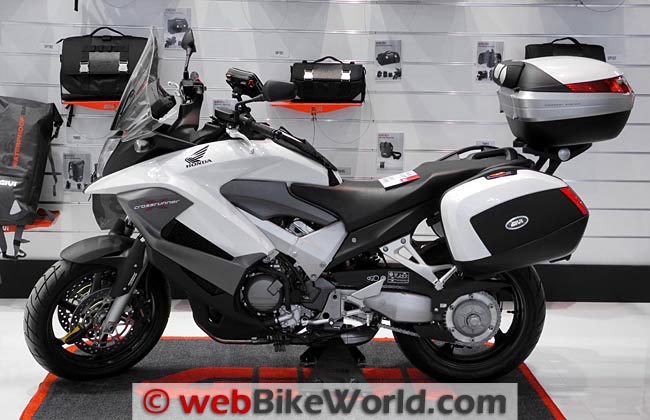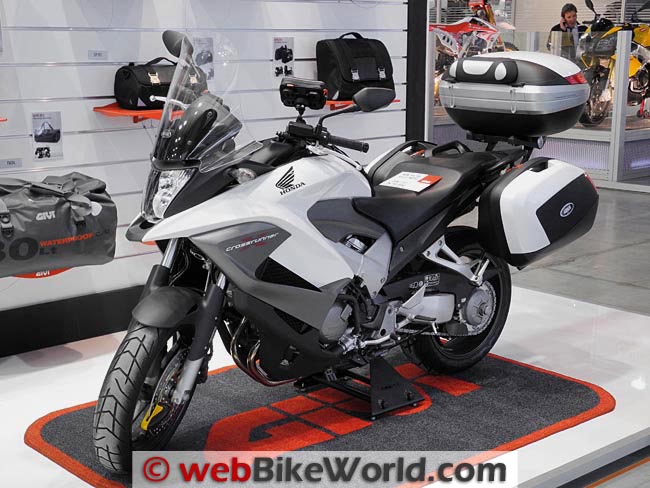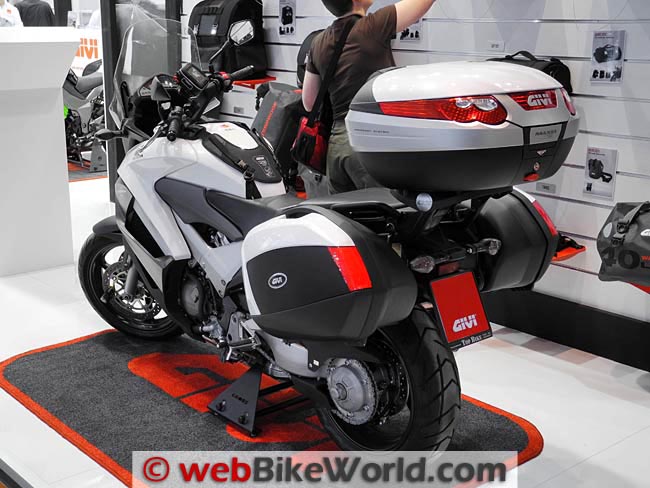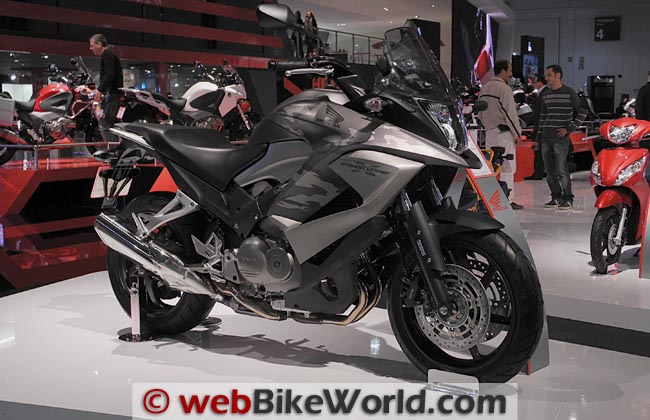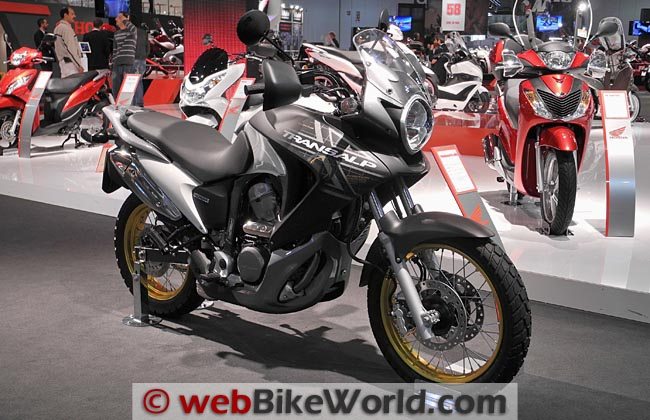 Similar-looking Honda Transalp.
Publication Date: November 12, 2011
Note: For informational use only. All material and photographs are Copyright © webWorld International, LLC - 2000-2011. All rights reserved. See the webBikeWorld© Site Info page. NOTE: Product specifications, features and details may change or differ from our descriptions. Always check before purchasing. Read the Terms and Conditions!
Please send comments to
Comments are ordered from most recent to oldest.
Not all comments will be published (
details
). Comments may be edited for clarity prior to publication.
---